A unique lease agreement aged more than 2,200 years has been found in Turkey!
30.10.2016
Tolerance real estate agency continues sharing with you the most interesting events, news and facts on the Turkish real estate... Always stay in touch so as not to miss the most interesting news and events!

According to Hürriyet newspaper, a stone with a lease agreement embossed on it was found in the ancient city of Teos, near Izmir. Scientists say that this agreement is about 2,200 years old. Thus, it can be considered one of the most ancient of leases found so far!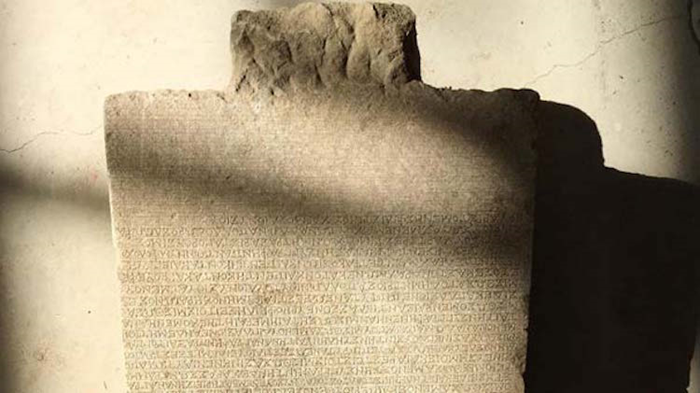 The subject matter of the lease agreement is a land lot with buildings on it.

Excavations of this site have been carried out since 2010 under the guidance of Ankara University Professor Musa Kadyoglu.

They found a plurality of plates with various content telling researchers about different spectra of the city life. The stone slab with the lease agreement is worth special attention.

58 items are engraved on the marble slab about 1.5 meters high. According to this lease agreement, a land lot with a holy spring, buildings and slaves had been inherited by Neoses studying at the city gymnasium at the age of 20-30 years. Those, in turn, decided to rent this land out to pay their expenses.

Because the ground contained the holy spring, the owner was exempt from taxes. An auction was assembled to select a tenant. Applicants wrote their names, from which the winner was chosen. The winner's name is also indicated in the document.

The agreement requires from the tenant to fulfill the agreement, and also to provide 1 surety and 6 witnesses. Of the 6 witnesses three were elders of the city.

Strict penalties are provided for tenant's non-compliance with the conditions. The buildings must stay well-maintained, and the land must stay fertile. The landlords could check that whenever they wanted. 3 days a year the owners could use this site themselves. All this is spelled out on the stone in detail.

Also in the agreement there are two new legal terms that archaeologists found for the first time. Their meaning is still being studied.
Let us remind that our agency offers for rent luxury apartments in five-star complexes for any period of time. We will also help in finding permanent tenants for your real property.