Of course, Turkey is a big country with great diversity. There are big cities where millions of people live, drive their cars, trucks and buses, work in factories, consume water and electricity. These megacities have the same problems as anywhere else in the world: wastewater pollution, harmful air emissions, massive rubbish fills. Agriculture also leads to deforestation and soil degradation.
However, the Turkish government keeps strict watch over businesses and local authorities to deny any irrational use of natural resources and even the slightest violation of ecological regulations. The focus is primarily on those regions where unsustainable activities can cause irreparable damage to the well-being of the country. Such territories include the entire Mediterranean coastline, which attracts considerable cash inflow to the country due to tourism and investments into the real estate.
No wonder that back in 2016, Antalya merited the right to host the World EXPO, and its motto was: Green planet for future generations. The exhibition spread itself as a vast botanical garden, where participants demonstrated their achievements in biotechnology and organic crop production. And Turkey showed its progress in environmental protection and balanced management.

Environmental education of children
The state policy in ecology reflects the fact that since 1925 the educational program in Turkish schools has included subjects aimed at motivating children to take care of nature. These subjects were called differently throughout times: Natural History, Natural Science, and Natural Science and Technology. This education has already paid off: people are accustomed to cleaning up after a picnic in the countryside, carefully extinguishing the fire or taking the used charcoal to specially assigned pits. Today's business develops hand in hand with environmental protection. While traveling in Turkey, you cannot help but notice that the work of rock quarries or road construction is accompanied by large-scale forest renewal, and tree and shrub planting of mountain slopes.

Feeling your roots
Each Turk is not just a unique personality with his specific character, views, and attitude to life. He is part of the world he lives in. He is aware of the unbreakable connection with his homeland, with the history of his country, with his ancestors. He may not know some historical facts, be ignorant of the nuances of geology, economics, politics, but he is fully responsible for the part of the Earth where he was fortunate to be born.

I want to tell you a story. There is an ancient city of Phaselis in Antalya, which my family and I love to visit. My wife and I like to walk through the ancient ruins, and my children love to swim in the warm waters of the golden bay. Between you and me, they are looking for lost treasures! Last spring, a devastating hurricane walked through the city like a terrible broom, breaking centuries-old pines like matches, or ripping them out with roots. We were terrified: someone from heaven was angry and decided to wipe the city off the face of the earth. But within a month, the debris had been dismantled, and hundreds of young trees had been planted. This gives my grandchildren and great-grandchildren the chance to come to Phaselis to enjoy its mysterious beauty in the future.

Beautiful people are the best proof of good ecology
The best evidence of sound ecology in Turkey can be the Turks themselves. Look at these beautiful people: magnificent white smiles, gorgeous skin, and beautiful hair. You know why? From the first days of their lives, they eat natural food, drink clear water, enjoy unpolluted air, and swim in the brilliant sea.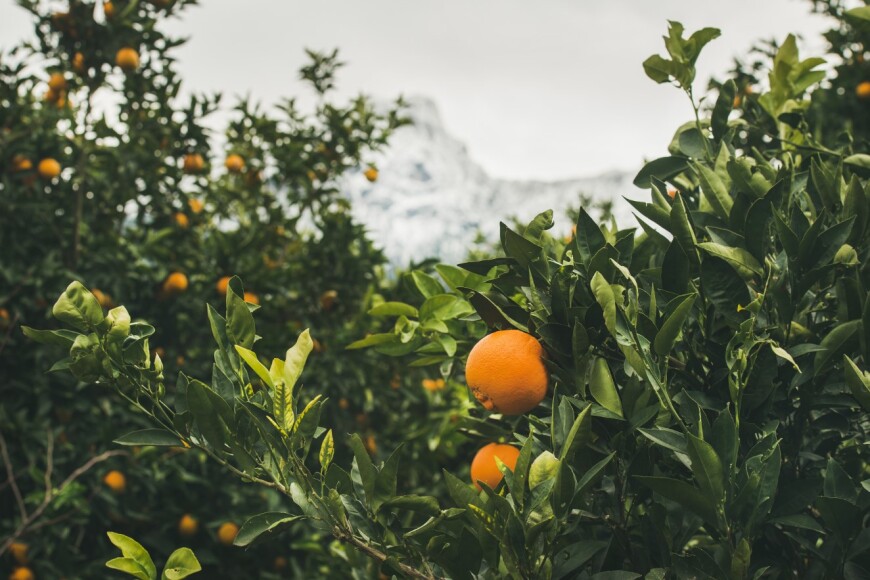 Everyone who comes to Turkey, even short-time visitors, notes the quality of food. Vegetables and fruit are grown under the most favorable conditions: year-round sunshine and warm temperatures, strict government control over usage of fertilizers, a high degree of mechanization together with stoop labor.

The quality of meat and dairy products is also beyond any compliments.

Turkey possesses enormous natural riches. In essence, unlimited resources of freshwater for the development of agriculture, an exit to several seas provide a sufficient catch of the diversified fish. Favorable climatic conditions allow us to take off 2-3 crops of vegetables and fruit a year.
Live, enjoy, use! Nevertheless, Turks love their land, invest a wealth of energy and care in it, so their country now resembles a happily purring cat.
Sign up for our YouTube channel "Life in Turkey" - the best videos about Turkey, its culture and history, real estate and business as well as people's lives, their customs, and habits.

Always your,

Tolerance Team