Tolerance is a Leading Real Estate Agency in Turkey with 18 years of experience in the field, that operates under a transparent No Hidden Commissions Policy unlike many other agencies on the market.
If you are looking for a property in Turkey or a free inspection tour of Turkish property - you are in a right place!
We let our clients to save their money when purchasing their apartment or villa in Turkey, as well as get the widest range of properties to choose from minimal prices without any additional costs.
Thousands of our clients over the years have become satisfied owners of Turkish properties by using our properties tour for buying property in Turkey and they know that they can trust us in everything.
Tolerance is not only a real estate agency but also a managing company of a chain of hotels and apart-hotels, which lets us provide our potential clients that are attending the tour with accommodation for free, as well as effectively manage your property in case you are buying it as an investment and are planning to rent it out in your absence.

Contacting Us to Help You Pick Properties
You can view complete information about our properties all across Turkey by visiting the Website or by contacting us on WhatsApp tour to order a tour of Turkish property.
After you contact us, our specialists will pick some properties that they believe will suit you and your family best, after consulting you of course.
Our goal is to get to know you and your needs to pick the perfect place for you.
After we confirm the details of this tour, the dates and the selected properties, we will be more than happy to meet you at the Antalya Airport.
Also, if you decide on visiting some other region, we will of course help with accommodation and viewing properties – we have offices in many other cities in Turkey.
Meeting at the Airport
We are currently in Antalya airport or other International Airport, where our first meeting with you would be taking place - You, as a client of Tolerance who booked and came for a guided tour of properties from your choice-You will be greeted by us (we will hold a sign with your name), and the first thing we will do is take you to either an apartment or a hotel in a luxury car, where you will be staying for free for three days.
This tour is completely free with no obligations, everything is honest, transparent and fair!
Even if you do not end up purchasing a property, you will not have to pay anything.
Or, if you end up deciding on a specific property, we will extend your stay at the hotel or apartment by one week, while the documentation and property ownership registration is taking place.
Moving Into Your Accommodation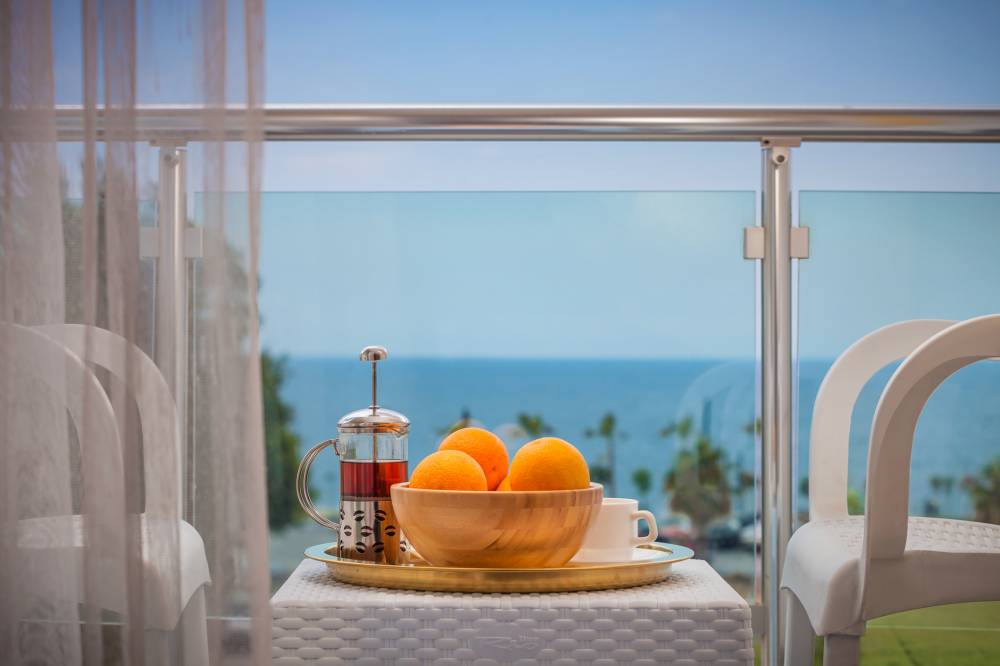 After the airport, you are taken straight to the hotel.
This fantastic hotel is called "Golden Orange", located in Antalya's best district – Konyaalti, Gursu, only a mere 100 meters from the beach, in close proximity to a beautiful promenade area, cafes, restaurants and parks.
Let's see the place, its infrastructure: a restaurant serving breakfast and lunch, a pool, a large green area and the actual rooms themselves, where the guests would be staying.
Standard rooms are meant for two guests, and the maximum number of people it can fit is three.
We can also offer our clients the option to stay at an amazing apartment in our aparthotel, which is also located in the Konyaalti district. Our potential customers usually pick the apartment option in order to have the first-hand experience of living in an apartment in Antalya.
If you pick the apartments, for three days you will be able to walk to the beach, enjoy a casual swim at the pool and have a nice dinner at a restaurant near home.
Experience life in a resort city, drink a fantastic Turkish brew while watching the sunset, what can be better?
Depending on the type of apartment, it can fit 1 to 4 people.
At the Office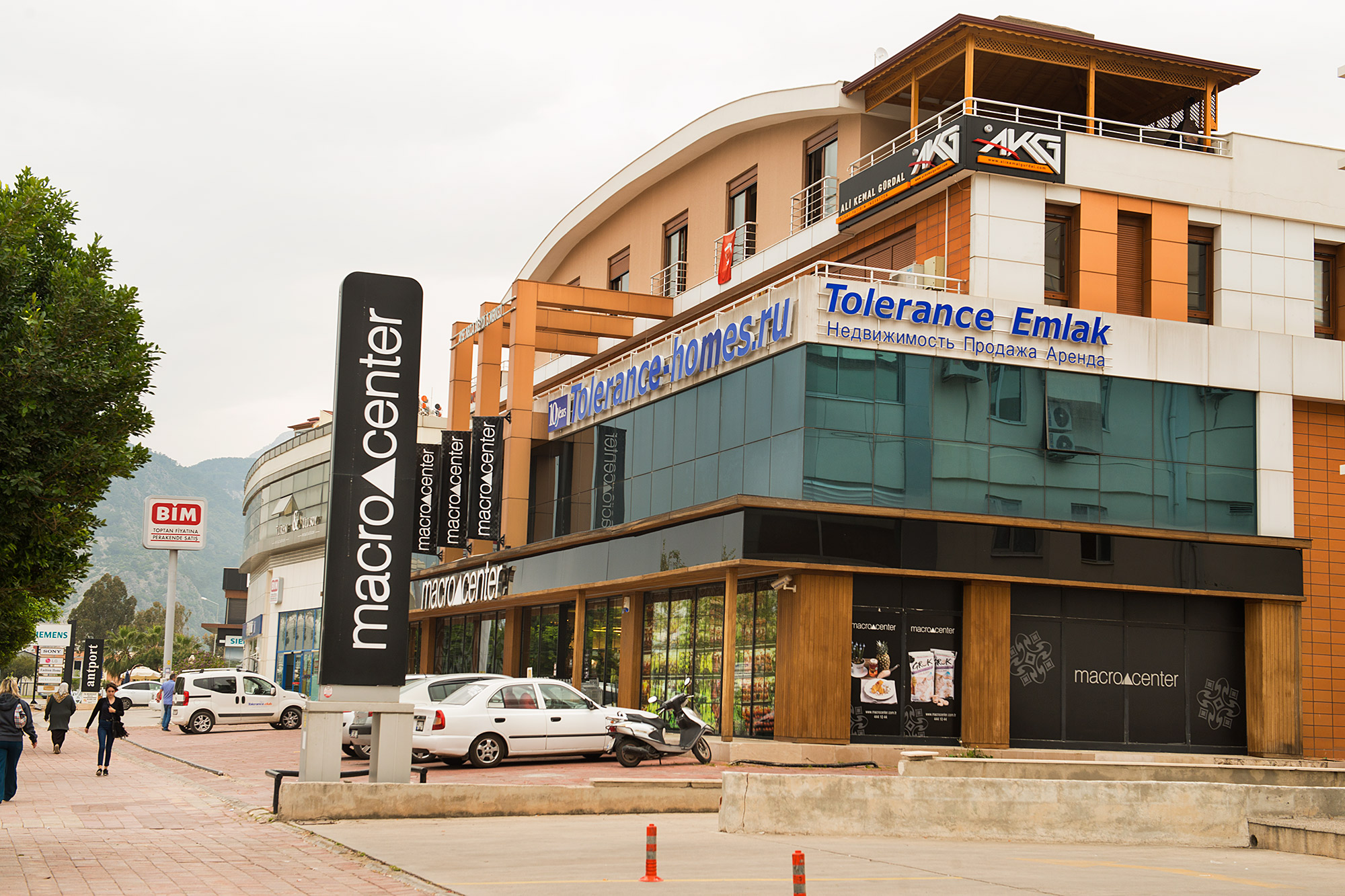 After getting you settled into your hotel or apartment, our specialist will drive you to Tolerance's Head Office for a meeting, they will introduce you to the directors, once again go over your preferences and confirm your choices and depending on what you decide, might even change the apartments that you are set to view.

That is because our main objective is to find an option that is perfect for you, and not sell you what we see as the most convenient for us.
I once again want to remind you that we operate under the no hidden commissions policy, it is honest and transparent right from the start!
Escort and consultancy
For the entire duration of the searching process, you will be escorted by our specialist that will be able to consult you on any matters, tell you more about the best places to purchase in, which district to pick from to move to with your family and kids, which district to choose from if you wish to invest, or which district to choose from if you intend to resell it in the future.
Professional assistance
What should you pay attention to when purchasing a property?
First of all, you should pay attention to the district you are choosing, its infrastructure, its proximity to schools and universities if you are moving with kids, or the distance to the beach and the city centre if you want to secure your income by renting it out.
The property's price, of course, depends on many factors, whether it is a detached house or a big residential complex with swimming pools, kid's playgrounds, gyms, saunas and fitness centres.
It also depends on the quality of the materials used, insulation, the quality of the household appliances (that are already built-in) and of course, its gross area.
The higher the floor, the higher the price tends to be, mostly because of the better views.
Checking Over the Documentation for the Chosen Property and Signing the Sales and Purchase Agreement for it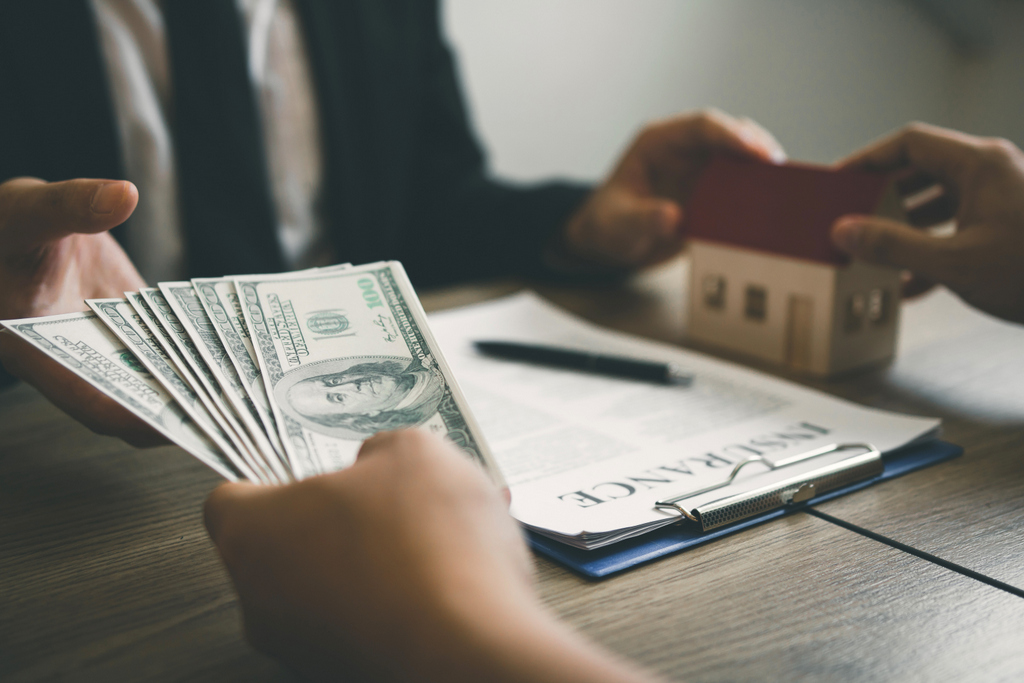 In order to do this, we invite the property owner to our office, help you negotiate the best price for it, look over all the documents for your security, carry out an inspection for the property of your choice, draft a Sales and Purchase Agreement and open up a bank account for you if needed.
We also guarantee you professional assistance with obtaining the Tapu – the title deed, or certificate of ownership in Turkey. Moreover, our company can aid you with connecting the property to utilities like water, electricity and gas, as well as help you pick furniture and household appliances.
How Do We Book this Tour?
You can do so by calling the number on WhatsApp. We will do the rest!
Are You Already in Turkey?
Then you just have to Contact Us. We will send out a car to meet you, introduce you to our company and arrange property viewings for you!
When we meet with a person, first of all, we try to find out their reasons for the purchase. What goals do they have? Do they want it during vacation, or do they want a residence permit as a result of the purchase? Do they want a profit or are they buying for their relatives?
Meaning that before we show anything to our clients we spend quite a bit of time with them to understand their true intentions and true needs. And only after that do our specialists start with the process of picking out properties, suggesting them and arranging property viewings.
Subscribe to our YouTube Channel to always receive up to date information about Turkey straight from professionals!