Main Office in Antalya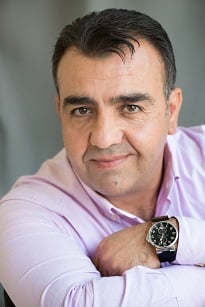 "Welcome to the head office of Tolerance – the best address to buy and rent real property in Turkey! Having the largest network of branches, we will quickly and efficiently pick for you a real property in Antalya, Alanya, Kemer, Belek, Side, Kas, Kalkan, Fethiye, Bodrum and Istanbul.
Being the biggest Turkish real estate operator, we give you the Best Price Guarantee for all our properties! The impeccability of our work during 18 years is confirmed by the reviews of hundreds of satisfied customers. Our clients receive high-quality service not only at all stages of the transaction, but also after it: everything from equipping an apartment or villa to cleaning or renting the housing.
Our motto is high quality, reliability and professionalism in everything! Become a part of our friendly family too!"
Yildirim Ozden
Director General, Tolerance Real Estate Agency
Main Office in Antalya
The head office in Antalya
Phones:
+90 544 220 42 74
(mobile, Viber, WhatsApp) ,
+90 532 158 42 44
(mobile, WhatsApp)
+90 242 259 56 05 (fax)
Email:
[email protected]
Address:
07070 Liman mah. Ataturk Bulvari No: 242, A. Bileydi Is Merkezi, Office 1, Konyaalty, Antalya, Turkey
Directions:
From the center take any transport heading to Liman district, a stop near Migros and MacroCenter stores

Yildirim Ozden
Managing Director