Villa for sale in Didim
The perfect time to buy a villa in Didim is now. Get the most attractive prices of Didim on the best options immediately. The professionals at the Tolerance team - the most trustworthy agency of real estate in Didim will give you a real-time tour, help you find villas at attractive prices and conditions and ensure that the sale is carried out legally.
Sea View Villa For Sale in Didim
Have you ever dreamed about owning Sea View Villa in Didim? The Tolerance agency can help you buy a villa in Didim by the sea cost-effectively. This will allow you to relax on the azure coast of the Mediterranean Sea at any time of year and enjoy working with the most professional agency in Didim.
Villas For Sale In New Projects In Didim
Get the best deal on a villa in Didim from our expert sales team. Find a villa in Didim on our website: check the details and prices and you'll see that there's no better and more professional agency to choose from. The licensed real estate agency Tolerance Homes offers its clients professional support at all stages of the transaction, from choosing a villa to becoming a property owner in Didim.
New build Villa in Didim for sale by reliable developers
Buy a new build villa in Didim: buying a home without problems from developers and in the shortest possible time. If you contact Tolerance real estate agency, you are 100% likely to become the owner of a liquid property in Didim. The entire list of verified new villas in Didim is on the Tolerance Homes.com real estate website.
Cheap Villa For Sale in Didim
Buying a villa in Didim is no longer a dream, it is reality. Look for the most budget options in Didim on the website ToleranceHomes. We can find options for villas according to your budget and make it your dream to own property in Didim today! Our website has the latest and hottest offers - don't hesitate, just contact the most reliable real estate agency in Didim now!
How Much is a Cheap Villa in Didim
Buying a villa in Didim at a price no higher than in EU countries is possible. For a successful, profitable purchase, you need to turn to the professionals in the property market of Didim. For the last 20 years, the Tolerance company has been making our clients' dreams come true and helping them to buy their dream homes at the seashores of fantastic Didim. With us, you can find the option that suits your budget and our experts from our offices throughout Didim will make your purchase as safe and fast as possible with a price guarantee and the best quality!
The Best Place in Didim to buy Bargain Villa
Buying a bargain villa in Didim is not difficult. A villa in Didim is your comfort, freedom, privacy and prestige! Whatever your reason for buying a property in Didim, we can help you! Let's pick up an investment property or a house by the sea for a holiday in Didim, for obtaining citizenship and/or permanent residence. There are more than 10 thousand objects in Didim in the catalog of ToleranceHomes and we will choose exactly what you need!
We carefully select all properties from all real estate markets in Didim and maintain 100% of everything we sell.
Luxury Villa For Sale in Didim
Tolerance will help you become the owner of the most prestigious and luxurious property in Didim right now! An important advantage of local real estate compared to other countries in the Mediterranean region of Didim is its affordable price. At the same time, real estate in Didim meets all modern standards of comfort, safety and aesthetics. The decision to buy a villa in Didim on the coast will allow you to become the owner of a luxury villa in which you can enjoy a comfortable holiday at any time.
Luxury Villas For Sale in Didim
The property market in Didim attracts not only buyers looking for bargains, but also connoisseurs of more exclusive and expensive options. The demand breeds supply - and it's also about VIP property in Didim. Buying property in Didim is easier than you imagine if you ask for help from professionals. Specialists of Tolerance Homes agency will choose the best options for luxury real estate in Didim just for you. We know how to satisfy even the most sophisticated tastes of our clients with the premium real estate segment in Didim.
Villa For Sale in Didim By Owners
Villas on the coast of Didim are the most popular. Thanks to our professionalism and years of experience in the property market of Didim, we at Tolerance Homes know how to satisfy even the most demanding tastes of our clients. The successful accomplishment of a great number of projects in Didim allows us to offer our clients unique proposals for the purchase of modern villas by landlords, while our team of professionals can help you seal the deal with security, immediate assistance and warranty of the price - just contact us now!
Villa For Sale in Didim - Didim Real Estate
Your unique villa in Didim on the seashore, which is easy to buy with us, will turn from a dream into reality in a very short time. Tolerance offers you comprehensive assistance in the choosing and viewing of the most worthy properties, as well as full support for the sale and purchase transactions over the last 20 years in Didim. With an extensive and up-to-date catalogue of premium properties in Didim, an individual approach to each client, an opportunity to book a free study tour, professional advice on any legal and financial issues, and after-sales service - we will make your buying experience as exciting and as easy as possible.
Villas to Invest in Didim
Villas on the coasts of Didim are in high demand from both leisure enthusiasts and forward-thinking investors. An important advantage of local properties compared to those offered in other countries of the Mediterranean region of Didim is their affordability. Our company offers a wide range of villas in the Republic of Didim. If you are looking for a villa for investment, choose them among a variety of the most affordable prices in Didimon our website. For your convenience -  verified sellers from all over Didim at competitive prices and a narrative search system for specific parameters always for your services. All this will allow you to find the best option to buy a desirable property in Didimin a short time and get a profitable deal. Start your search for your home on the Didim Coast now!
Villas for Sale in Didim
Tolerance Homes has put together a selection of villas and mansions in Didim at the seaside. On our website, you will find suitable properties in different areas of Didim for all tastes and budgets. Choose from quality offers from all over Didim that we have prepared for you from reputable sellers and get a bargain on convenient terms. Always complete and up-to-date information about the best offers and safe deals on property buying in Didim on our website.


ID: 23098
from 255.000 €
1 year installments
Best price guaranteed
For Residence Permit
With Installment
Near the sea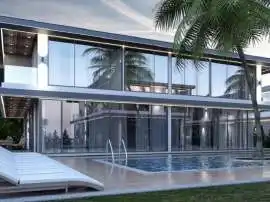 Duplex 4+1
160 m2
255.000 €
Duplex 5+1
220 m2
285.000 €
Outdoor olympic pool

Smart home system
Heat and sound insulation
Duplex villas with open kitchen
District

Didim
Distance to the sea

1.5 km
Pool

Open
Best price guaranteed
For Residence Permit
With sea view
Near the sea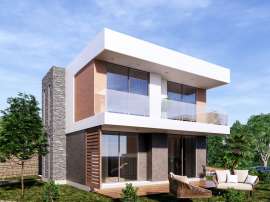 Swimming pool, children's pool and playground

Possibility of completing an additional living room
Surrounded by forest on 3 sides, among olive trees
District

Didim, Akbük
Distance to the sea

1.5 km
Pool

Open
Best price guaranteed
For Residence Permit
Cheap
From the developer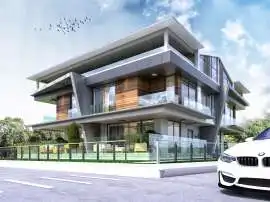 Open swimming pool, gym
Children's playground
Smart home systems
10 Years Material and Labor Guarantee
District

Didim
Distance to the sea

1.0 km
Pool

Close

Yildirim Ozden
Managing Director