Property For Sale in Kalkan
If you're looking for a gorgeous place to settle down right on the Mediterranean coast of Turkey, you can't do any better than Kalkan. This gorgeous little gem of a town is both historically relevant and naturally beautiful. With ancient artifacts and plenty of pristine hiking trails, Kalkan is a hot spot for tourists and locals in the know. To add to its appeal, Kalkan is still under the radar for most tourists, making this pretty little beachy town a great place to buy a property.
The Kalkan real estate market is in it's prime right now, and you can get beautiful villas and apartments for as little as 100,000 euro. One of the biggest perks of investing in Kalkan is the fact that you can also rent out these properties for a lucrative price. Kalkan is poised to become the next Turkish must-see destination.

What Makes Kalkan So Special?
Kalkan is an exceptional place because of its location on the Mediterranean coast, as well as its importance in the ancient world. It also has plenty of world-class amenities and dining, as well as beaches that will take your breath away. Visit Kalkan and you'll immediately understand why this city deserves global recognition. There are plenty of things to do and see in Kalkan, and we've highlighted just a few of them here.

Major Attractions In Kalkan
Get Out On The Water
Kalkan's beautiful seas are perfect for maritime exploration, and one of the best ways to see the azure seas of Kalkan is by kayak. There are plenty of places to rent one of these kayaks, and you can spend as much time as you would like exploring the waters that surround Kalkan. It's a good way to see a whole different side of the city.
Enjoy The Ancient World
Kalkan was an important part of the ancient world and the marvelous site of Patara is the perfect example of its significance. Restored to its original splendor, Patara is a must-see for anyone who is interested in ancient cultures or history. 
See The Sunken Village Of Kekova
The sea has long ago claimed this village, but you can still take a boat ride out to Kekova and get a glimpse of half-submerged elements of the striking remains of Kekova. It's a good way to combine two of Kalkan's most prized draws: the sea and the ancient architecture.
Get Out Into The Fresh Air

One of the biggest draws of Kalkan is the stunning natural beauty that surrounds the Turkish city. There are so many ways to stretch your legs and get outside, from walking trails to more challenging hikes. If you are athletic, Kalkan is definitely the place that you want to be.
Why Should You Invest In Kalkan?
It's easy to see what makes Kalkan so special, and now is a very exciting time for both local and foreign investors. There is plenty of Kalkan property for sale, and you can get it in just about any different price range that suits your budget. 

Since Kalkan is poised to become the next big Turkish Mediterranean destination, it's easy to understand why so many people are excited to invest in property right now. Not only do these homes, villas, and apartments make great destinations for those looking to retire or have a second home in Turkey, they are also ideal places to rent out.

The market is great right now, but real estate prices are expected to go up as more people learn about what makes Kalkan so special. Just like other places in the Mediterranean, you can expect costs to grow as the market demands it. Now is the ideal time to invest, since prices are still comparably lower but interest is being generated in Kalkan tourism. 

Best Places To Stay In Kalkan
Kalkan is divided into several different districts and neighborhoods. Each one has its own charm and character, and any of them would make a great location for those looking to settle down in Kalkan.

LaVanta
LaVanata is one of the best neighborhoods in Kalkan. It's a high-end place with access to great restaurants and nightlife, as well as spectacular views of the city and sea. LaVanta is where you want to go if you want the white-glove Kalkan experience. It is a luxury destination.
Central Kalkan
Central Kalkan has it all. It's close enough to Old Town to get a taste of Kalkan's amazing history, but still far enough removed so that you're not completely in the hustle and bustle of the city. Also, Central Kalkan is full of great shopping, supermarkets, and dining. It also boasts some incredible views of the sea.
Kisla
Off-the-beaten-path just a bit, Kisla is a laid-back area of Kalkan where you can easily take a nice stroll along the harbor and catch a great sunset. It's not as popular as some of the other spots in the city, so you'll spend less on your home, apartment or villa. 
Kalamar Bay
If the city life is for you, but you also want something a little quieter, check out Kalamar Bay. It's not too far from the center of Kalkan, so you'll still have access to anything and everything that you could want from the city, but it's much quieter. Kalamar Bay is the perfect place to go if you're looking for a chilled out villa to spend your golden years in.
Islamlar
Islamlar's biggest draw is that it's totally authentic. It's a little way up into the mountains, so you'll get a whole different feeling than you do from some of the smaller districts near the beach. If you want true Turkish hospitality, check out Islamlar. 
Old Town
Old Town is where all of the action is. This is the spot that you want to be if you are looking for historically relevant artifacts and easy access to the beach. Old Town Kalkan is charming, accessible, and totally unique. If you decide to purchase property here, you will never miss a second of fun.
Komurluk
Komurluk is a great spot for relaxing on the beach and experiencing the big city from a bit of a distance. It is known for its amazing sunsets. You can access the heart of Kalkan by boat from Komurluk.
Kiziltas
Kiziltas is a relatively unknown area of Kalkan, but it's rising in popularity because of its magnificent views and proximity to the Old Town. If you want all of the fun of Kalkan is a more secluded place, Kiziltas is for you.
Property For Sale in Kalkan
There's an abundance of property that you can scoop up in Kalkan. Many accommodations feature private pools, spectacular views, and easy access to Old Town. Find your perfect home, apartment, or villa in Kalkan starting right around 100,000 euros. Tolerance Homes has the exact property that you are looking for. 

Kalkan is quickly becoming one of Turkey's most prestigious hot spots. Don't miss your chance to invest in property.

Best price guaranteed
For Residence Permit
With sea view
Near the sea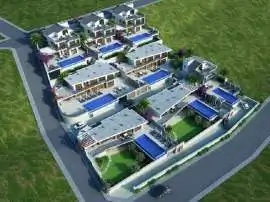 Villa E
190 m2
1.070.000 €
Private area with garden

High quality construction and interior decoration
Solar panels
Near the private beach Kalamar
District

Kalkan
Distance to the sea

500.0 m
Pool

Open
Best price guaranteed
Best for investment
For Residence Permit
Citizenship approved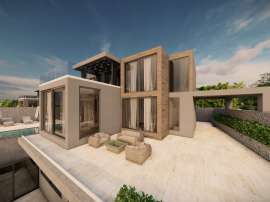 Outdoor and indoor swimming pools, barbecue, sauna, jacuzzi

Full set of furniture and appliances
Floor heating, cinema
Land plot 405 m2
District

Kalkan
Distance to the sea

1.0 km
Pool

Open, Close
Best price guaranteed
Best for investment
For Residence Permit
Citizenship approved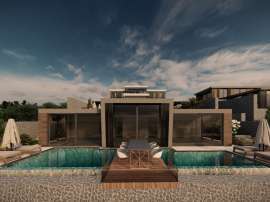 Outdoor and indoor swimming pools, barbecue, sauna, jacuzzi

Full set of furniture and appliances
Floor heating, cinema
Land plot 290 m2
District

Kalkan
Distance to the sea

1.0 km
Pool

Open, Close
Best price guaranteed
For Residence Permit
Citizenship approved
Ready to Move in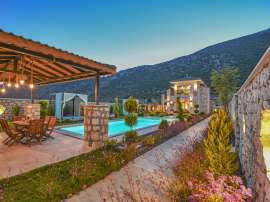 Outdoor and indoor pools

Sauna, hammam, playground
Full set of furniture and appliances
Private sports ground
District

Kalkan
Distance to the sea

4.3 km
Pool

Open, Close
Best price guaranteed
For Residence Permit
Citizenship approved
Ready to Move in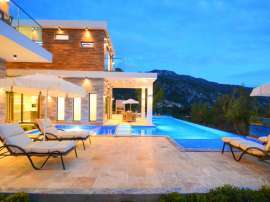 Full set of furniture and appliances

Heated indoor pool, outdoor pool, sauna
Large private garden, playground
Heated floors
District

Kalkan
Distance to the sea

7.0 km
Pool

Open, Close
Best price guaranteed
For Residence Permit
Citizenship approved
Ready to Move in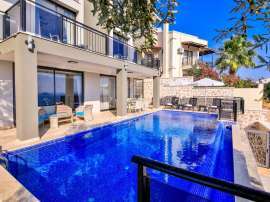 Outdoor pool, indoor heated pool
Jacuzzi, sauna, hammam, fireplace
Land plot 490 m2
Full set of furniture and appliances
District

Kalkan
Distance to the sea

1.0 km
Pool

Open, Close
Best price guaranteed
For Residence Permit
Citizenship approved
With Installment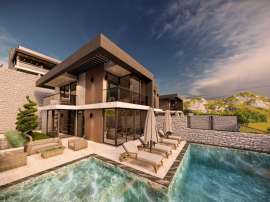 Land plot 203 m2

Private outdoor pool, heated indoor pool
Hamam, sauna, jacuzzi, fireplace in the living room
Floor heating system
Full set of furniture and appliances

District

Kalkan
Distance to the sea

500.0 m
Pool

Open, Close
Best price guaranteed
Best for investment
For Residence Permit
Citizenship approved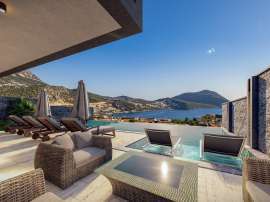 Land plot 340 m2

Outdoor pool, heated indoor pool
Full set of furniture and appliances
Sauna, hammam, jacuzzi, cinema, fireplace
Heated floors
District

Kalkan
Distance to the sea

500.0 m
Pool

Open, Close
Best price guaranteed
Best for investment
For Residence Permit
Citizenship approved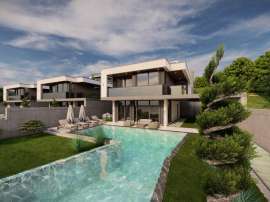 Full set of furniture and appliances

Infinity pool, heated indoor pool
Sauna, hammam, jacuzzi, barbecue area, gazebo
Heated floors
Land plot 264 m2
District

Kalkan
Distance to the sea

1.2 km
Pool

Open, Close
ID: 25207
from 1.250.000 €
1 year installments
Best price guaranteed
For Residence Permit
Citizenship approved
With Installment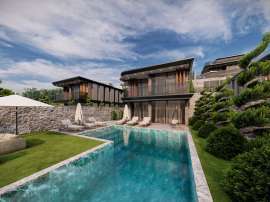 Down payment 25%, installment until the end of construction

Outdoor pool, heated indoor pool

Full set of furniture and appliances
Sauna, hammam, jacuzzi, barbecue area, gazebo
Heated floors
Land plot 340 m2
District

Kalkan
Distance to the sea

1.2 km
Pool

Open, Close
Best price guaranteed
For Residence Permit
With sea view
Furnished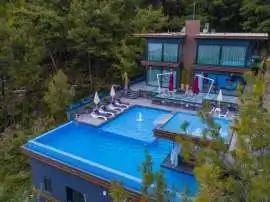 Total plot area of 2869 м2
Smart Home System, home cinema screen by the pool
Professional security system and video surveillance
Luxury design, high quality, and ecological materials
Olive and grape gardens, separate area for service personnel
Professional sound system for parties
District

Kalkan
Distance to the sea

6.7 km
Pool

Open

Yildirim Ozden
Managing Director