How to rent out your property in Turkey correctly?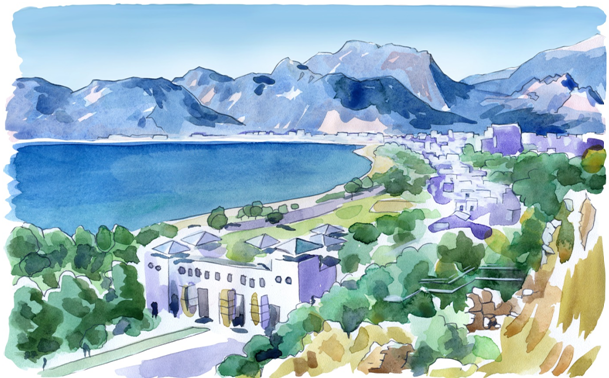 The question of how to rent your property in Turkey correctly and safely concerns a lot of people. What risks it may involve, and how to rent out your property, and receive a guaranteed income? 
Many foreigners who own real estate in Turkey do not use it all year round. They live there mainly in the tourist season, and sometimes even just a few weeks of summertime. The rest of the time their house will be empty, and this fact not only does not eliminate the need to pay aydat (monthly fee for maintenance of the complex) but also leads to difficulties related to the supervision of the property. You should agree, it isn't very pleasant.
That's why more and more people start thinking not only about buying real estate but also about its following competent and safe renting.  Here it is important to avoid making mistakes and do everything correctly and securely!
What risks you may face when renting your property in Turkey?
• If the rental contract were prepared incorrectly, it will be very difficult for you not only to receive a monthly rent but also to evict a tenant not paying the money, knowing that a rental contract is, no less important, accompanying documents, which must be signed along with.
• The good condition of the finish and furnishing of the house may be at risk if you do not protect yourself with the necessary procedures and documents.
• And finally, not only may the tenant not pay your money, he or she can also move out at a most unexpected time, leaving you unpaid bills for electricity, water, and maintenance of the complex.
This means that you will not get the expected profit but also be left with debts. 
So, what should you do to avoid possible difficulties and problems when renting out a house?
The most important thing is to choose correctly a professional real estate agency, which will help make everything safely and securely. Services of such an agency will cost you much cheaper than covering losses after dishonest tenants.
A professional real estate agency will do the following:
• it will prepare correctly a lease agreement and all necessary related documents;
• it will arrange a tenant's moving in and monitor the housing in your absence;
• if you want it, it will receive a monthly rent for you and transfer it to you abroad;
• it will ensure that bills for electricity, water, and maintenance of the complex are paid in full and on time;
• it will look after your house when a tenant is moving out and will find a new one.
And what is "guaranteed rent"?
This is a new and very interesting service, which recently appeared in the market.
One of the most common types of investments in Turkey today is the acquisition of real estate and providing it for guaranteed rent.
A company that manages the real property, without the need of your participation, pays all necessary bills for complex maintenance, water, and electricity, and also monitors the safety of the property, and selects tenants. The owner simply delivers an apartment in trust and receives a constant net income from the property.
Of course, in order to ensure this, the management company should have the necessary expertise and personnel.Tolerance.Club, for the first time in Turkey, offers its customers the service of "Guaranteed rent." With many years of experience in this area and the necessary resources, we guarantee a stress-free process of renting your property and receiving a fixed income!
"Guaranteed rent" service frees our clients from all the possible problems associated with real estate leasing, and allows you to receive a guaranteed annual income in foreign currency, which is much bigger than usual interest rates on bank deposits.
The income does not depend on whether the tenants live in your apartment or villa; the amount is fixed for the whole year, and we assume all risks. Your rental income is guaranteed!
What do you need to do to rent your property in Turkey securely and with profit?
Just contact us and we will help you to correctly determine the rental rate, terms, conditions of renting, and a list of necessary documents for this purpose.