Formerly,
a Turkish Residence Permit
could be obtained
when buying property
for any amount — there was no minimum limit.
In May 2022, the first amendments were made to the country's legislation, affecting most foreigners who buy property in the Turkish Republic for the purpose of long-term residence and relocation. These changes were expanded in October 2023.
Minimum restrictions appeared on the cost of objects, which became a natural response to the increasing number of people looking to buy a home.
The Tolerance real estate agency helps its clients obtain a Residence Permit rapidly for their entire family when buying property.
Residence Permit in Turkey: Key Points
Residence Permit (in Turkey it is called ikamet) — it is the right to stay in the country for a long period of time, free entry and exit from its territory after the visa expires.
Despite the fact that Turkey has a visa-free regime with many countries (including Russia, Ukraine, Belarus), the legal stay is still limited.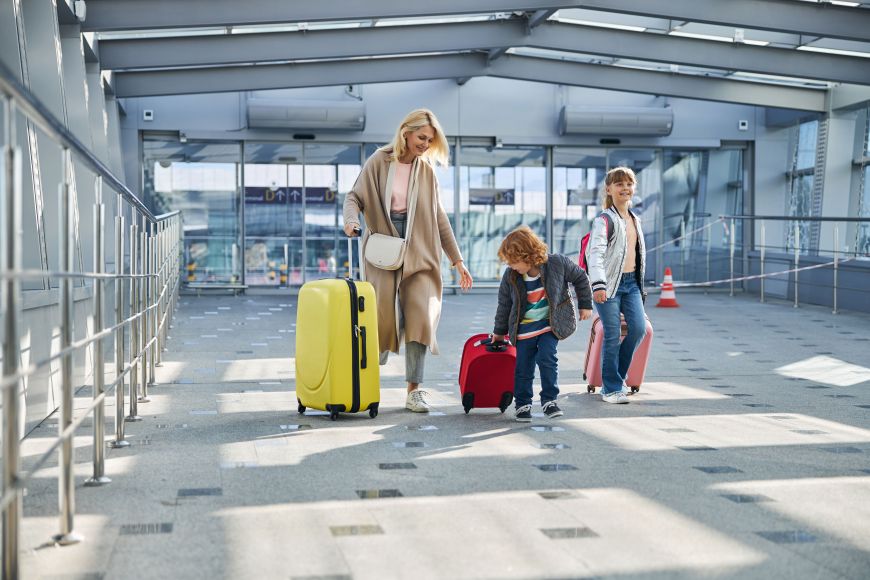 For example, Russians can stay in Turkey for no more than 60 days, after which they need to leave the country and can enter again, but only for 30 days. Ukrainians can stay in Turkey for 90 days out of 180, Belarusians — 30 days at a time, and in total — no more than 90 days a year.
A Residence Permit not only allows you to live in Turkey, but it also gives other advantages.
In particular, its holders can enrol children in public and private schools, arrange state medical insurance and pension contributions, get discounted medical services in clinics and from family doctors, visit museums with a special card.
As well as obtain local driving licenses, study at local universities, open accounts in local banks more easily. At the same time, a Residence Permit in Turkey when buying a property, like any other residence permit, does not grant permission to work here — a work visa is needed for this.
Overview of the Main Types of Residence Permits in Turkey
The most popular residence permit obtained by foreigners is the so-called "Touristic", or Kısa dönem ikamet izni. The grounds for its issuance can be various:
Renting a property;
Purchasing real estate or starting a business;
Participation in a student exchange programme such as Erasmus, Mevlana, Farabi;
Treatment in a local clinic (in the absence of certain diseases included in the dangerous list);
Learning Turkish at courses officially recognized by the Ministry of Education in Turkey (for example, at Tömer courses);
Work training or scientific research, including without taking leave from work within the framework of a bilateral agreement between countries;
Obtained higher education in Turkey (the application must be submitted within six months after graduation).
In addition, those who for some reason cannot obtain a family residence permit can apply for a "tourist". For example, foreign women who were married to Turkish citizens but are now divorced or widowed.
The term of a 'tourist' stay in each case is determined individually. Not so long ago, one could count on a year's stay just from renting, but now the immigration service might only issue such a stay for six months, even if the contract is for a year or two. Property investors obtain a residence permit for a term from one to two years.
Other categories of Turkish residence permits:
Family (Aile ikamet izni)

. Issued to family members (husband/wife, underage children) of residence permit holders, as well as family members of Turkish citizens. In this case, the one who wants to move the family to Turkey is considered the sponsor guarantor, meaning that they are responsible for its maintenance. One cannot become a sponsor if your residence permit is issued for less than a year.

Student residence holders cannot become sponsors either. The Turkish immigration service's website indicates that in some cases, even adult children can obtain a family residence permit.
Student (Öğrenci ikamet izni). This one is obtained by foreigners studying in Turkish higher education institutions. It is usually issued for a year and then extended until the end of their studies. After this, one can get a 'tourist' status.
Humanitarian (Insani oturma izni).

This type of residence is issued to foreigners who, due to circumstances, cannot leave the country. For example, women with children who have become victims of domestic violence.
For victims of human trafficking (Insani ticareti mağduru ikamet izni)

.

It is issued within the programme of international protection for a term of six months, and can be extended several times (the total stay in the country with such a residence permit is three years).


Indefinite. This is issued to holders of any other types of residence permits, including 'tourist', who have lived in the country legally for at least 8 years. Holders of humanitarian residence permits, refugees and those under protection cannot apply for such a permit.

In Turkey, it is allowed to switch from one type of residence permit to another if the grounds for extending the first one no longer apply.
Advantages and restrictions of a residence permit when buying real estate
Foreigners who have received a residence permit in Turkey for investment in real estate, can apply for the country's citizenship after five years through naturalization.
Take note: a regular residence permit by rent does not give this right, with it one can apply for an indefinite residence permit only after 8 years of living in Turkey.
It is important that the person applying for citizenship has resided in the country almost continuously – exits from Turkey are allowed, but no more than half a year within a year and no more than a year in total over the last 5 years.
The same applies to indefinite residence: if a foreigner, for example, has lived in Turkey for three years, then left for several years, returned and lived another five years, the term is considered interrupted - only the last five years will be counted.
Protracted stay outside Turkey is grounds for deprivation of residence if it was not associated with treatment, education or military service.
As for restrictions related to a residence permit when buying an apartment in Turkey, they are the same for all types of residence: you cannot work in the country. Law offenders face a fine and deportation. But you can work remotely, the main thing is that you can confirm a stable income.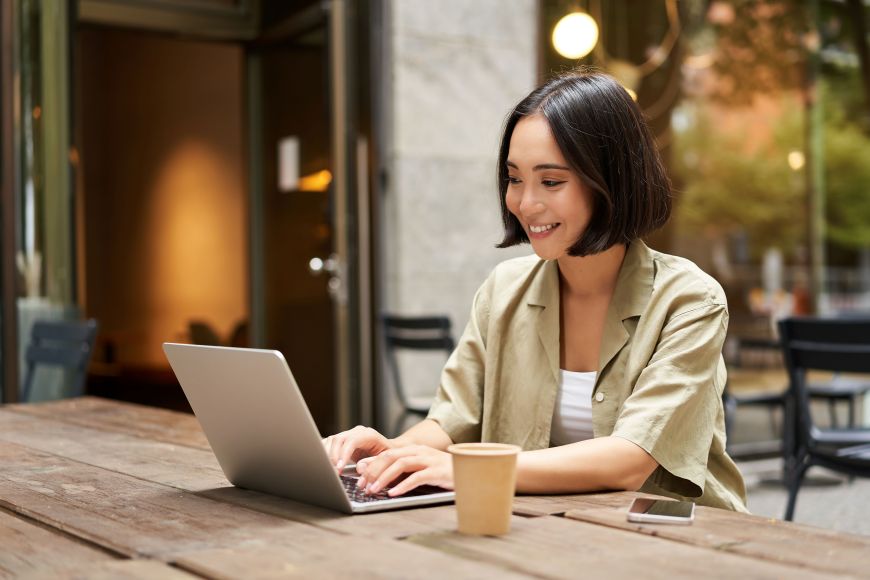 Turkish Permanent Residence Programme Through Property Purchase
If you decide to buy property in Turkey for permanent residence, you need to carefully choose the property — not all flats or villas, even those priced higher than the minimum threshold, are suitable for this purpose.
Requirements and conditions for obtaining permanent residence
Permanent residence when buying property in Turkey can be obtained by citizens of countries included in the list approved by the president, meaning that they must officially be allowed to transact with Turkish real estate.
One of the requirements for a permanent residence candidate is the absence of unpaid convictions and administrative offences.
A valid local health insurance for the period for which the documents are submitted is also required.
Despite the fact that the law allows the obtaining of Turkish permanent residence at consulates abroad, the Ministry of Foreign Affairs website reports that this can now only be done in Turkey, as the consulates have temporarily suspended the acceptance of applications.
Minimum investment amounts and types of property
As of 16th October 2023, the rules for issuing a Turkish Residence Permit based on property have changed.
Now, to obtain a residence permit based on property title (TAPU), a property purchase worth at least 200,000 US dollars is required.

In some areas, the initial permanent residence is no longer issued, as the number of foreigners living there has surpassed 20% of the total population.
You can find out more about this and see a list of such areas here.
Note: When applying for a residence permit with the purpose of acquiring property, dated on or after 16.10.2023, the sales price indicated in the property title document (TAPU) must be at least 200,000 US dollars equivalent in Turkish lira according to the Central Bank's exchange rate on the day of receiving the ownership document, for all cities in the country.
As for the types of property that are suitable for obtaining a permanent residence, they must be residence properties only, for example flats or villas
Land plots, offices, or commercial spaces are not applicable for a Turkish permanent resident application.
You can buy property with a permanent residence in Turkey that consists of one or several objects: flats, apartments, or villas.
Process of Obtaining Permanent Residence When Buying Property
To obtain a Turkish permanent residence through acquiring property, you need to prepare a set of documents, submit your application to the immigration service, and await a decision. All this must be done while you are still visa-free in the country, that is, you are in Turkey legally. We will guide you through the process and let you know what documents you will definitely need.
Stages and Documents Required for the Application
Where to start the process of obtaining permanent residence?
The first step is to submit your application online, on the immigration service website.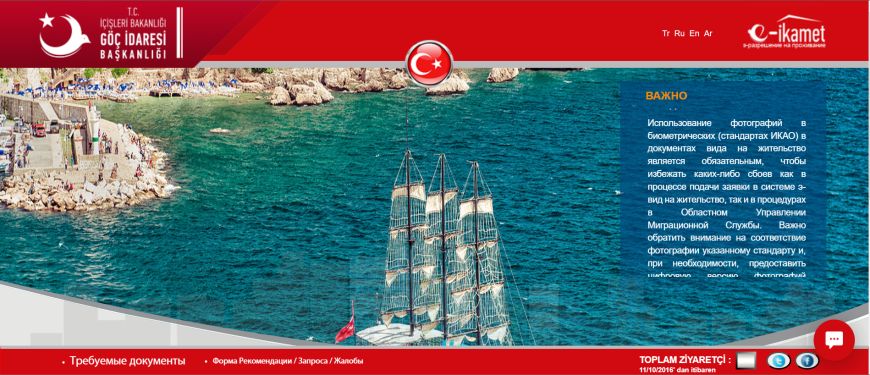 At the top right of the screen, select the language.
Specify the type of service you need: obtaining initial residency, extending residency, or changing your residency category.
Fill in the form. You need to provide your foreign passport details (it should be valid for at least another 6 months), medical insurance information, and contacts (mail address, phone number). You should fill in the form in Latin characters.
Attach a digital biometric photograph.
Once the form is filled out, you will automatically be redirected to the migration service department selection page. Choose Göç idaresi. Afterwards, you'll be offered a date and time for your appointment - we have a separate article that goes into detail about this process.
Save the filled-out form in PDF, print it out, and attach it to the rest of the documents for getting residency in Turkey.
So, all that's left for you is to attend the appointment - visit the migration service and submit the paperwork.
Don't be late, it's better to arrive ahead of time. What do you need to bring with you?
Four biometric photographs.
Printed and signed residency application form.
A medical insurance policy from a Turkish insurer.
TAPU (the original and a copy), a statement proving that the property is currently owned by you.
A copy of the first page of your foreign passport and the page with the last departure.
Numarataj - a certificate showing the exact address of the property and its type.
Bank account statements, other income confirmations (not required in all cases).
Receipt for payment of state duty and residency card (paid on-site, at the migration service, in cash liras).
In case of an application based on property purchase, a property rights document is required.
If you have a child (or several), take the apostilled birth certificates with a Turkish translation. If you are married, take a marriage certificate with an apostille and translation into Turkish.
Take note: translations need to be notarially certified. If the residency application is submitted by only one parent for a child, a written consent is required from the second parent, allowing residency, receiving residency services, and medical treatment in Turkey. It also needs to be certified by a notary.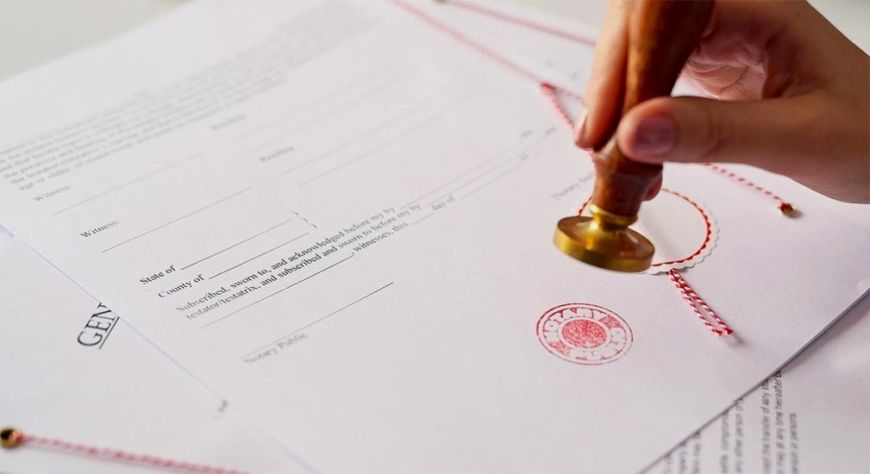 An apostille is a stamp confirming the authenticity of a document. It is applied only in the country where the document was issued. For example, you can apostille documents in Russia through the MFC. In Turkey, you can apostille documents at the consulate of your own country - first, the documents are translated into Turkish and certified by a notary, then the correctness of the translation is verified at the consulate. Then Turkish authorities will provide the apostille at the district prefecture for free.
Waiting time and Checks
Once your residency application is accepted, you remain in the country legally until you receive a decision, even if your visa-free period expires during this time.
If the appointment has been completed and the application approved, but the residence card is not yet received, you can leave the country only for up to 15 days and only after obtaining an exit permit from the migration service.
The process of obtaining an Ikamet can take up to three to four months. It may take a bit more than a week for some from the appointment to receiving the card in the post, while others may have to wait much longer. Everything depends on the workload of the specific immigration office. 
To extend a residence permit, the procedure of collecting documents and attending an appointment will need to be repeated, and an application cannot be submitted more than 60 days before the expiration of the current residence permit. 
Benefits for investors and potential residents
We have already discussed the advantages of buying a flat in Turkey with a residence permit, but it never hurts to remind of them.
Firstly, it is, of course, the ability to be in the country as long as you want, entering and leaving at any time - handy if you plan to spend winters here or decide to take up permanent residence.
Secondly, it provides more opportunities for children: schools, nurseries, sports clubs, museums - in Turkey they will have everything for creative, physical, and intellectual development.
Thirdly, with a residence permit you will be able to use the services of local clinics, equipped with the latest technology. Turkish medicine is known as very advanced and affordable.

Turkey is a safe and comfortable country for life, especially if you choose tourist regions with developed infrastructure. Property here is constantly rising in price, which means your investments will quickly pay for themselves. 
How can we help?
Tolerance agency clients can count on assistance in obtaining a residence permit for buying property in Turkey. We provide a full range of services to obtain a Residence Permit in Turkey for our clients.
We find a

flat for the Turkish residence permit

or other object that exactly meets the requirements of the law, taking into account the budget and wishes of the client.

We help with opening a local bank account, obtaining individual identification number, collecting documents for the immigration service, assessing properties, filling out forms and other issues.
We are always ready to consult and answer questions about getting a residence permit, take on bureaucratic procedures to save your time.
If you are planning to move to Turkey, Tolerance real estate agency will help you: we will select a property object for your budget, assist you in obtaining a residence permit or citizenship. 
We'll be happy to answer all your questions, contact us on Whatsapp +90 (532) 158 42 44
Also subscribe to our YouTube channel and Instagram page and get information from professionals!
Additional channel to contact us: Telegram