Property For Sale in Kusadasi
If you want a taste of real Turkey along with a beach vibe, Kusadasi is the spot that you need to check out. This resort town on the Aegean has been getting noticed for all of the right reasons lately, and it's about to experience a boom in popularity. Kusadasi has always been a favorite of locals, but international tourists are starting to take notice as well.
Kusadasi real estate is now in high demand with foreign and local investors. There are plenty of reasons why you should consider buying a property in Kusadasi. The return on investment is high and you'll always have a luxurious place to visit.

What Makes Kusadasi Special?
Kusadasi is not your average beach town. It was an important place during ancient times and you can still see relics from the old world in Kusadasi and the surrounding areas. In addition to Kusadasi's artifacts, there are plenty of beautiful beaches to explore in this pretty port city.

You can book a tour of the ruins in virtually any place in Kusadasi, or head to Ladies Beach for some relaxation in the sun. Ladies Beach is one of the most popular spots in Kusadasi. It is known for being the place to go if you want to partake in any watersports like snorkeling or paddleboarding. Pigeon Island is another big draw. Visitors can marvel at the ruins of a 13th-century fortress and surround themselves with natural beauty on the island. The sunset on Pigeon Island is not to be missed and is also considered one of the biggest upsides to this particular tourist location.

Kusadasi boasts plenty of cafes and restaurants where you can experience true Turkish hospitality. Although it is a charming place, there is no shortage of modern amenities or fine cuisine. Kusadasi really represents the best of all worlds, which is why it is getting so much attention on the global stage.

How Will I Get A Return On My Kusadasi Property Investment?
Those who buy one of the many properties for sale in Kusadasi will see a strong return on their investment. This Turkish port city is growing in popularity and becoming an international tourist hot spot. Locals and foreigners alike make plenty of money renting out their properties during the busy season. Since Kusadasi is trending upwards, you can expect more demand for places to stay right in the city. Those who have apartments, villas or houses in Kusadasi will be able to rent them out for a big profit.

Houses For Sale in Kusadasi
Tolerance Homes has many Kusadasi homes for sale for every taste and budget. These luxury locations are safe, affordable, and beautifully appointed. Many of them have excellent views of the sea, and almost all of them are very close to tourist attractions. Invest in Kusadasi today.
ID: 14338
price: 159.000 €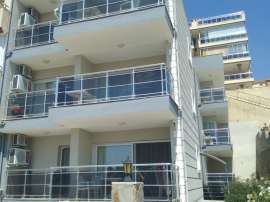 Eight furnished apartments

Swimming pool
Nice location
Mountain and sea views

District

Kusadasi
Distance to the sea

2.0 km
Pool

Open
ID: 21090
price: 37.000 €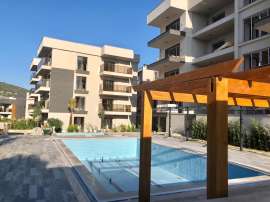 Swimming pool
Sun terrace
Video conversation system
District

Kusadasi
Distance to the sea

3.0 km
Pool

Open