Office in Kepez, Antalya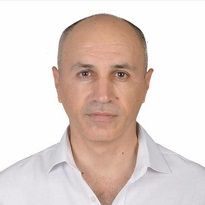 "Hello to all brave explorers,
When you feel that you need to travel to new adventures, new experiences, new life, new starting, new people you must ask yourself "Whom should I trust to".
The answer is so simple "Tolerance Homes".
We, Tolerance Homes Kepez Team promise you that you will never feel alone with your new searches.
In all the steps you have to take, all the information you need to know and all the support you need to have we will be there with you.
All you have to do is dreaming about your new life. The rest is our business.
Come and visit us in Kepez Office and explore a new world with us."
Doğan Genç
Office Manager
Office in Kepez, Antalya
The office in Antalya, Kepez
Phones: +90 (537) 482 84 23
Email: [email protected]
Address:
Güneş Mah. Şehit Astsubay Ömer Halis Demir Cad. No:95AI «Antalya 1207» sitesi, A4 Blok, №159, 07260 Kepez, Antalya, Türkiye

Yildirim Ozden
Managing Director