A residence permit in Turkey (Ikamet) is a document that grants the right to legally stay in the country after the visa-free period has expired.
According to Turkish law, Russians can stay in the country visa-free for 60 days, then, after leaving and re-entering — another 30 days within a period of 180 days.
For Ukrainians, the '90/180' rule applies, for Belarusians there's a limitation of 90 days per year with 30 days per visit.
Hence, moving to Turkey permanently without obtaining a Residence Permit is not possible. 
You can read about the types of Turkish residence permits available here.
Residence permits can be temporary or permanent, the latter is issued after eight years of living in the country based on a continuous residence permit.
You can obtain a residence permit by buying property with a value of at least 200,000 dollars, or by leasing property. 

Recently it has become more difficult to get a residence permit with property leasing: even if the lease is for one or two years, the Ikamet can be issued for only 6 months, or completely denied.
Therefore, buying property in Turkey remains the most reliable and guaranteed way of obtaining a residence permit.
You can renew the residence permit as many times as you wish, as long as there is a basis (for example, you still own your property and have not sold it).
One major advantage of a Turkish residence permit is that it can be issued not only to you, but also to your wife or husband, as well as dependent children up to 18 years old or disabled children.
You can stay in Turkey for as long as the document is valid. The Ikamet itself is a pink card with the owner's photograph and personal data. 
Living in the country legally is not the only advantage provided by the Ikamet. We'll discuss other benefits of the residence permit below, as well as any possible restrictions. 
Possibility of Acquiring Turkish Citizenship
If you possess a Turkish residence permit based on property purchase or a work visa, after 5 years of continuous stay in Turkey, you are entitled to apply for Turkish citizenship by naturalisation.
This requires the applicant to have lived almost continuously within Turkey — leaving Turkey is permissible, but for no more than half a year in one year, and no more than one year in total over the last 5 years. 

The same applies to indefinite residence permits: if a foreigner, for example, lived in Turkey for three years, left for several years, returned and lived another five years, the period is considered interrupted — only the last five years are counted.
Obtaining Turkish citizenship on the basis of a continuous residence permit is not guaranteed by the state, it only grants you this right while setting additional conditions for this. 
A significantly faster and guaranteed method of obtaining Turkish citizenship faster is through investment in the country's economy, including the purchase of property valued at or above 400,000 US dollars.
Visa-Free Travel
Since Turkey is not a member of the Schengen area, which comprises 27 European countries, visa-free entrance based on Turkish residency is not possible.
Surprisingly, this also applies to the TRNC (Turkish Republic of Northern Cyprus) — visa-free entry is possible based on citizenship from specific countries, not on residency, and for a permanent stay in the TRNC, you would need to obtain a local residence permit.
Residence permit holders can enter and exit Turkey as many times as they like, with the rules only prohibiting exit if you are awaiting a residence permit appointment and your visa-free days have run out.
By the way, you can find detailed information on how to get an appointment for a Turkish residence permit in our article or watch this video:
Once your residency has been approved but the document has not yet been issued, you may leave the country for up to 15 days, provided you notify the immigration service about your impending trip.
Healthcare
Residency permit holders can avail of the medical services of local clinics and family doctors just like Turkish citizens.
Of course, you need to sign up for state medical insurance, called SGK.
You can register for this from your second year of residency in Turkey.
The policy is usually done in the head of the family's name, but it can be used by the spouse and minor children. This policy covers a significant portion of the cost in both private and public clinics.
Costs for medical services for residence permit holders will be much more favourable than for foreigners without such status.
Those who have ever visited clinics in Turkey know that they are well-equipped: even in small branches far from large cities, it is not difficult to find MRI, ultrasound and other modern diagnostic equipment.
The cost of medical services is affordable, with local medical insurance covering a large portion of the cost of both services and necessary medicines.
Foreigners, for instance, highly value the skills of Turkish doctors in the field of plastic surgery, IVF, hair transplantation, and tooth prosthetics. These services are priced at 3-5 times lower than the average in Europe.
Education
If you are planning to send your child to a local school, residence permit is essential, regardless of whether it's a public or private educational institution.
The same applies to kindergartens.
A tourist ikamet (for rented housing) is sufficient, you do not have to buy a property.
Foreign children have the opportunity to study in schools, colleges, high schools, and universities, with the chance to receive higher education for free, through the Türkiye Bursları grant programme or by taking the special YÖS exam. Find out more about higher education in Turkey here.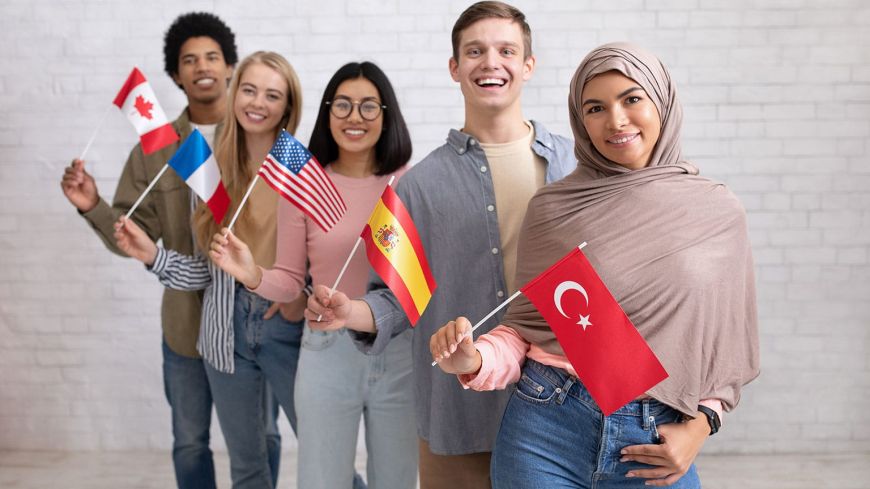 Those with a residence permit can also access a special museum card. It costs roughly $2 and gives the holder free entry to many museums across the country for a year. 
Work
Securing a residence permit does not grant the right to work in Turkey.
Furthermore, violating immigration laws in this regard will result in hefty fines, deportation, and a ban from re-entry for several years.
That being said, it does not prohibit the permit holder from working remotely in their home country.
Consequently, Turkey has a significant number of freelancers - people who work online, especially in IT, finance, and management sectors. 
Still, possessing a residence permit can be a significant advantage when applying for a work permit in Turkey.
If you have a residence permit, you would not need to leave the country; your prospective employer should be able to prepare and submit necessary documents much more quickly.
Vehicles
After registration, foreigners can drive their cars, imported from abroad, for up to 2 years on international plates.
Conditions are rather strict; the vehicle must not overstay by even a single day.
Selling it in Turkey may be tricky, as you may not find any buyers for a vehicle with foreign plates. Usually closer to the end of the permitted two years, the vehicle is exported back to the owner's country of origin. 
Recommendations for vehicle owners who entered Turkey with their own vehicle:
As soon as one obtains their residence permit, they need to visit the customs office with their vehicle documents.

There they will be given a note defining the allowed duration for the vehicle's stay in the country. 




If you are leaving Turkey within this time frame, you should not forget to notify the customs office about where the vehicle would be in the meantime; otherwise, upon your return, you may face a significant fine. In the absence of the owner, it's illegal to operate the vehicle; no power of attorney works. 


If you were to exit Turkey by road, leaving the country, you will only be able to re-enter with the same vehicle after 185 days. Both the vehicle and its owner should be away from the country during this period.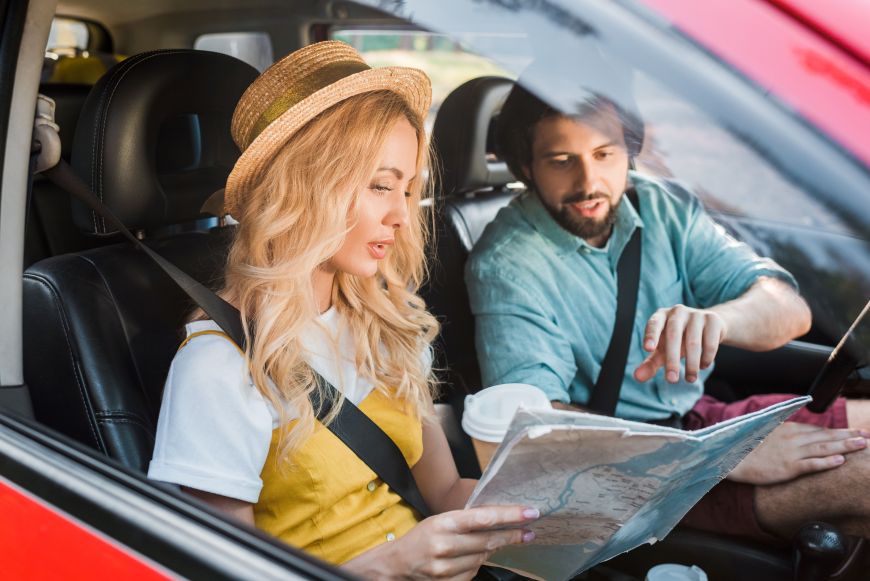 Foreign driving licenses are valid in Turkey for six months after which you can either exit and re-enter or exchange it for a local one.
It is not complicated if you have a residence permit but it may take some time.

To exchange the license, one needs to approach the Transport Registration Bureau, present their driving license and residence permit, submit an application, and pay the official fee.
Then you'll have to wait until the department issuing your license responds to the Turkish request - the time taken will depend on the service's workload and the level of bureaucracy overall.
Once the response is received, you will be summoned to the Bureau, surrender your old card, and be issued with a new one. The foreign license will be sent back to the issuing authority.
Unfortunately, for citizens of Belarus, currency exchange only works if they also hold Turkish citizenship.
Possessing a residence permit also gives you the right to buy a car in Turkey, a choice many of our compatriots make when living permanently in the country. Unfortunately, you won't be able to buy a car in Turkey without a residence permit.
Credits and Bank Accounts
In most banks, foreigners, especially Russians, are refused to open an account without a residence permit.
Even though there are no legislative restrictions, each credit organisation is guided by its own ideas about its advantage and potential risks.
In addition to the residence permit, you will also need a local TIN (Vergi Numerosi), which can be obtained on the tax service website, as well as receipts for utility payments in Turkey in your name.
To open an account, you may be asked to make a deposit, its size is established by the bank at its discretion, usually it's 5-10 thousand dollars (frozen for a few months).
Having a residence permit in Turkey will open previously tightly closed doors of many Turkish banks for you.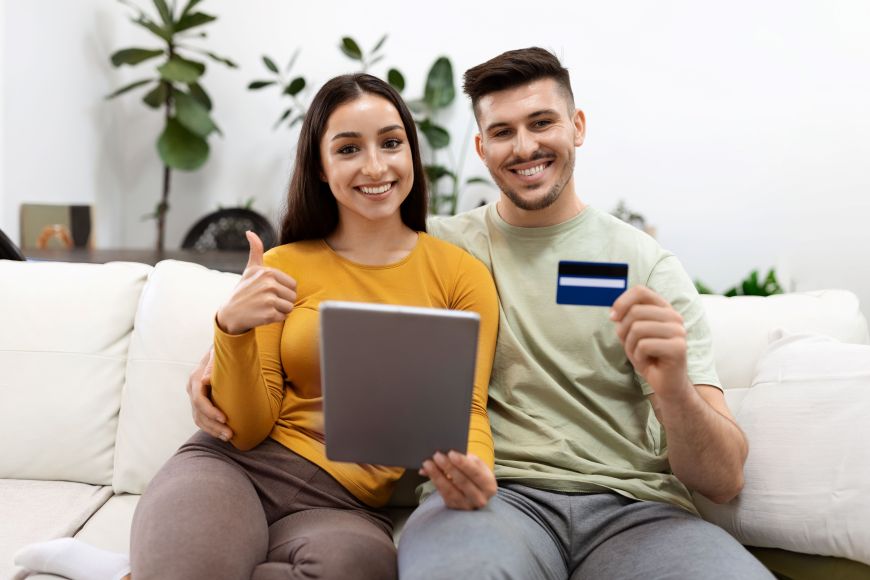 Credit funding for foreigners in Turkish banks is a separate issue.
For example, getting a credit card can sometimes be more difficult than getting a mortgage.
A credit card (precisely it, not just a debit plastic card of the bank) is needed for car rental, booking tickets, hotels. In some banks, foreigners are offered to first make a deposit of up to 150% of the limit, so essentially they are being offered to use their own money at an interest rate.
For purchasing real estate, foreigners can take advantage of interest-free instalments directly from the developer.
Most construction companies offer to pay the cost of the object in instalments until the house is put into operation, the initial payment in this case is from 30% to 50%.
Some developers offer options with longer instalments — up to a year after the house is commissioned, but such options are few.
Entry into the Country
In the event of unforeseen circumstances, you would have more rights to enter Turkey than people without a residence permit.
For example, during the pandemic, many foreigners were prohibited from entering Turkey, however, the government made exceptions for those foreigners who had a residence permit.
Who knows what can happen in life? Therefore, having such an additional opportunity will always be a clear advantage.
Taxes
For those who have lived in Turkey for half a year, it is important to remember about the status of a tax resident.
This status is assigned to everyone who resides in the country for six months during the calendar year.
Residents should pay tax on worldwide income, whereas non-residents pay taxes only on incomes earned in Turkey.
The tax rate depends on the income level and varies from 15 to 40 percent.
Turkish tax residents also pay inheritance and gift taxes if property is received from a Turkish citizen. It doesn't matter where the assets are located. Besides this, residents are obliged to pay a vehicle tax.
Obtaining a Turkish residence permit opens up a wealth of opportunities for foreigners. The Tolerance Real Estate Agency will help you find housing that will give you the right to obtain a residence permit. 
We'll be happy to answer all your questions, please contact us on Whatsapp +90 (532) 158 42 44
If you wish to relocate permanently and enjoy life by the sea, write to our specialists who will select the best options for your budget.
Also, subscribe to our YouTube channel and Instagram page and get information straight from the professionals!
Additional contact channel with us: Telegram
Tolerance Team | 20 years by your side