Antalya's Best Shopping Centers With all their Features and Recommendations
Shopping in Turkey and shopping malls in Antalya. Antalya's best shopping centers with all their features and recommendations are the topics of today's article.
Turkey is one of the world's leaders for production and sale of goods for general consumption at an affordable price. No tourists leave this country without buying themselves some affordable clothes, shoes or textile.

Some even travel to Antalya specifically to shop there and bring home some high quality feral leather products demand equals supply. Aside from hundreds of markets, small boutiques and other shopping spots in Antalya there are many large shopping centers that offer very convenient conditions for shopping especially during the hot summer days.
Let's take a look at Antalya's shopping malls. How to get to them by transport and what you can find there aside from the traditional brands?

The Mark Antalya mall
The Mark Antalya is located in the center of Antalya and it's easy to get to from any location in the city.

Beside it there are many well-known shopping streets as well as the historical city center Kaleiçi. This mall has over 150 stores in operation from clothing and shoes to home accessories, household appliances and electronics. You can also find the link to a more detailed list of these stores at the end of this article.
The underground parking can accommodate for three thousand cars. The mall has a massive food court and a temperature cinema that also does screenings in English. Prices at this mall are average.
There are many boutiques there like a two-floor H&M, a big Zara and Zara Home and many other standard brands like LCWaikiki, Cotton, Mango, Colins, Mavi and some more. Also there are many stores that are tailored specifically to women for example for makeup there is MAC and Gracias. All of these are in MarkAntalya.
The Terra City mall
The Terra City is located in Lara near the Muratpasha's district Mayor's Office, it is a modern and stylish shopping mall with unique brands.
There are around 180 boutiques in operation and it has a large supermarket. You can purchase clothing, shoes, cosmetics and perfume, electronics, household appliances and home accessories.
There are also restaurants there, a cinema and a children's playground. Prices are medium high.

Terra City is really nice because there you will find more brands and in particular ones that are not available elsewhere. It is just also just a pleasant place to visit because of its design, it's very unique. It's rich it looks really good!
There's always a good atmosphere there. It's also perfect for a gourmet because it even has an eco market with fantastic services with always fresh produce and more rare foods like there are products at this eco market that you won't find in any other regular grocery store, like foods for the asian cuisine the european cuisine and many more.
The Erasta Mall
The Erasta Mall is located in the Kepez district near the Akdeniz University Hospital and the Otogar bus station. There is also a large shopping center selling anything you might need for home construction and re-innovation called Bauhaus. The Erasta shopping mall is unique because of its open floor plan there's over 100 boutiques of different brands.
Entertainment wise, there's an ice rink, a kids entertainment center, a cinema, a gym, a mini Luna Park with small rides and slot machines, many cafes and restaurants.
Prices for the smalls are average.
The small dogs and sits it's an open-air shopping mall pets are permitted.
It is not that far from Konyaalti and some of the people's favorite stores are located there. A big H&M and LC Waikiki Home which you won't find very often.
Another good thing about Erasta is that it has a large sporting goods retailer called Decathlon. Additionally Erasta shares a parking lot with a nearby store called Bauhaus where you will find all the tools and products you might need for construction, repairs or renovation at your home.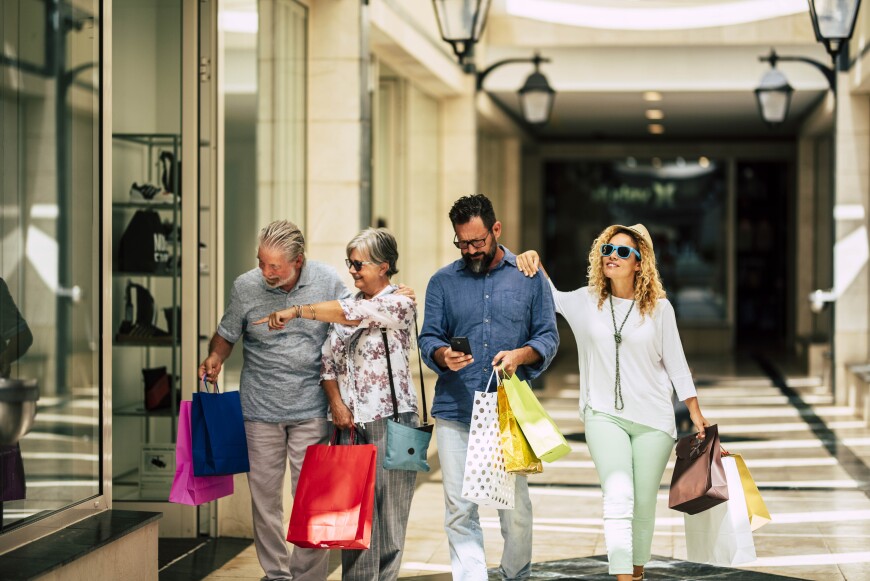 The 5M Migros mall
The 5M Migros is located in the Konyaalti district nearby a large highway.
There is an Amusement park an Oceanarium at the Ataturk park in the Beach Park in its immediate vicinity. Most of the mall's area is taken up by the above named hyper market called Migros with a huge variety of products. There's also clothing in shoe stores, a two-floor Bonner store which sells products like clothes, watches, perfume made both in Turkey and abroad.
There are multiple restaurants a large multi-theater cinema that hosts movie screenings in English and a large open parking which is very convenient. The shopping mall offers transfer services that can take you anywhere in the city. The prices are average.

It isn't very big and does not have that many brands however what people love about it the most is of course the massive grocery store Migros that's located inside it.

The Ozdilek Park mall
The Ozdilek Park is located in the Kipez district nearby another shopping center called Kipa, the biggest electronic store called Media Markt, a big nature park and a toy museum.
Most of the malls area is taken up by Koçtaş a home accessories and household goods store. But Ozdilek also has a lot of beauties for Turkish brands and international brands, electronic stores and household goods. There's also a large textile brand located there.
You can enjoy a large number of restaurants, movie, theaters and of course a large underground parking. There are many large buses that can transfer you to any point in the city for free.

Prices here are average.
Ozdilek is a mall where you'd go if you need something for your home.

It has a really good construction store on the first floor for anything you might need to repair something at home. As mentioned before there's also a good textile store as well as other stores that sell appliances and dishes. You will find towels, bedding, curtains, tablecloths, utensils and a lot of big and small Turkish brands.
Every so often on Sundays they hold celebrations and parties for kids which is very convenient. For example you can leave your child at one of these kids clubs and then you and your partner can go on and shop on your own.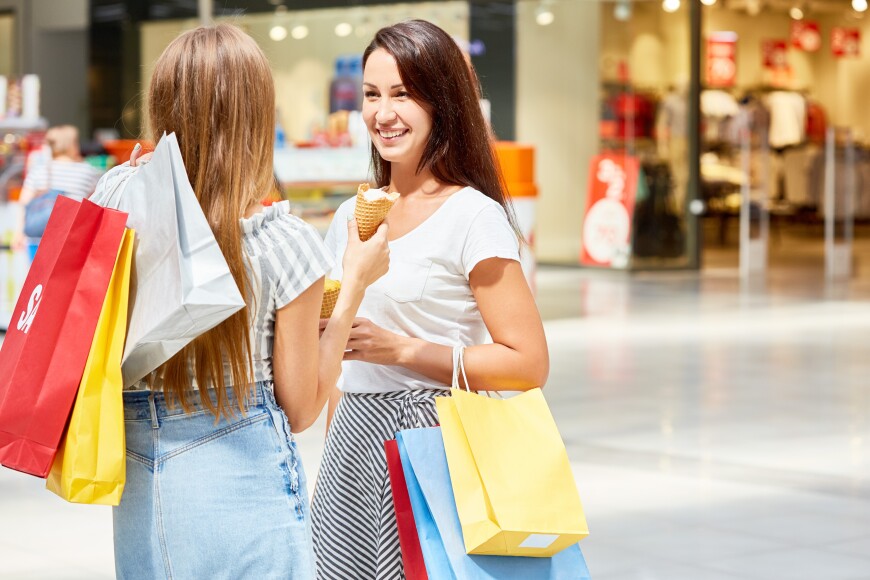 The Mall of Antalya

The Mall of Antalya is located on the way to the entire airport and is connected to the other outlet center called Deepo in close proximity to the Agora mall and Ikea. It has over 140 stores of many popular Turkish and international brands.

This mall has the city's biggest stores of H&M, LC Waikiki and De Facto by size and when counted together with the Deepo outlet which has a lot of popular brands and sales in the discounted price. There are over 234 stores in total which makes it the biggest shopping and entertainment center in the Mediterranean region.
It's parking accommodates for three thousand spaces and it has a modern cinema and the biggest indoor playground in Antalya, but prices here are considered optimal.
It's the biggest one in the whole city. There's so many fun things to do and has the biggest store that sells the educational toys and games for kids the only one in Antalya. It has 11 movie theaters that are always open and it also has a massive and really good food court
Agora and Ikea malls
The Agora and Ikea malls are also located on the way to the airport and the above mentioned Deepo outlet and the Mall of Antalya. It is a new shopping mall completed a couple years ago and now it houses the most popular international brands. Here you can visit the only Ikea store in the entire city the most popular furniture and home accessory store in the world.
Agora has cafes, restaurants, fast food chains as well as a cinema, that holds screenings in multiple languages occasionally. The parking fits 2340 cars and offers bus transfers to any point in the city.
Prices here are considered average. Agora shopping center has a very thought out design and looks very good, modern and stylish. There are art exhibits available on the first floor.
It has all of the popular clothing things and has a special entrance to Ikea the only one in Antalya for now.
There also is a store called Metro nearby which sells both groceries and anything you might need for your home.
In all of these malls you can easily pay using any popular bank card.

Shopping centers are usually open until 10 to 11 pm.

You can check their transport availability and how to get to these stores in Antalya car app. Just download the app and in the navigation box just type in your desired destination and it will show you the best way to get there both on your own and using public transport.
Links to a full list of brands from all represented shopping malls and their location on Google Maps:

Subscribe to our YouTube-channel and receive the most up-to-date information about real estate, business and consultations on any aspects of everyday life in Turkey!

Always yours,

Tolerance Team