Apartments in Turkey and real estate in Turkey | 15 important questions and answers about
15 most popular and frequently asked questions that we received about purchasing property in Turkey
If you are interested in Turkish apartments and real estate in Turkey, if you want to purchase an apartment in this country but do not know where to start, you will get very informative answers about key questions you might have regarding real estate in this country. All of these questions are compiled from your messages and comments!
Which city to pick: Antalya or Alanya? How should you pick a region?
If your goal is vacation and not a permanent home in Turkey, it doesn't really matter which region you buy your property in. Each one has its own pros and cons. During the summer season in Turkey, you will be able to have a good holiday regardless of where you are.

However, if you want to move here permanently, you should only pick from cities with a well-developed infrastructure. On the Mediterranean coast that would be Antalya.

Antalya is wonderful in any season, there are many foreign residents here, a good English school, English speaking communities and clubs, extracurricular classes and activities for your kids, a university that they can study in and many shopping malls, hospitals, museums and theatres.

Antalya is active and busy all year round, unlike Alanya, where life practically halts during the winter, infrastructure fails and your friends and neighbours depart home, leaving behind empty residential complexes and districts.
Moreover, Antalya has natural gas which is very important for cosy living during the winter. Alanya, on the other hand, does not have gas and you wouldn't be comfortable there in the winter.

In other words, if you plan on moving to Turkey permanently, you should definitely choose only Antalya, especially if you have children and you care about their education and development.
Which factors affect property prices in Turkey? Does the property's seasonality influence the price?
The main factors that determine the price of a property are the city and the district it is located in, its distance from the beach, how elite the building complex is and its infrastructure, the year of construction, the number of floors, the direction it faces and what view it has.

Something else that affects the property's price is whether your real estate agency operates with an honest and transparent "no hidden commissions" policy or whether it is trying to make more money off of you.

Please, be careful.
Seasonality usually doesn't affect the prices.
It is also important to consider the state the economy is in and what the interest rate on real estate is in Turkey at the moment. Is there enough supply on the market? What is the balance between supply and demand?
For example, prices on real estate have risen by 30-50 percent in the past 7-8 months due to a sudden drop of the interest rates on mortgages in Turkey.
Moreover, a large number of apartments have been sold on the market, and it was the first time in my experience that the demand was higher than the supply.
In other words, if you are considering buying Turkish real estate, do not wait for a specific season – contact professionals and we will be able to tell you all about the current market conditions and help you pick the best offer!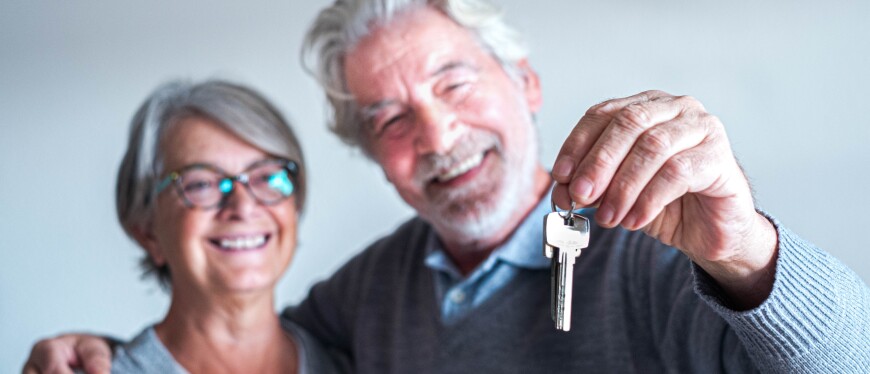 The most popular types of properties are apartments, luxury suites, villas and houses. How do they differ? What is the minimal price for an apartment in Turkey, for example?
We've recently created a full review of the different types of Turkish residential properties. You should definitely watch it!
Should I be buying an apartment on the ground floor?
Many people ask us this question, yet we do not have a definitive answer. What is your budget? Does it only allow you to buy a cheaper property on the ground floor of an ordinary house?

Or are you intentionally looking for a ground floor apartment specifically so that you can have a backyard for your kids to play in, or enjoy a pool with their friends right outside of your place?
If the residential complex and the apartment are built well and to the highest standard, if they are fenced off and secure, many Turks and foreigners are actually okay with having a ground floor apartment with their own garden, better yet – they seem to prefer them over other options!
The higher floor apartments usually overhang over the lower floors, which can lead to ground floor apartments being less sunny and warm in comparison. However, if the apartment has gas heating, the problem with heat is solved.
On the other hand, if the apartment is a part of an ordinary house, doesn't have security, is not built to the highest standard and has problems with waterproofing, you are better off choosing an apartment on a higher floor if you budget allows for it.
If my budget is small, what properties should I be expecting?
What you need to do is to make sure your expectations to line up with your options and then everything will be okay! Even with a small budget, of for example 30,000 Euros, you can find an apartment in Turkey, both a new one and on the secondary market.

Of course, it would not be located near the beach, and your building complex might not have a pool, security or a fitness centre for example. But should it really matter to you if you really need to purchase a property in Turkey and your budget is small?

I would say no. The most important thing is for you to understand the options available to you and communicate those options to your professionals, and we will be able to take it from there and match you with the best one.

How much are apartments with a sea view cost?
Prices on apartments with a good view of the sea depend on their location. In smaller tourist suburbs, prices on 1+1 apartments would start at 60,000 Euros and over, in bigger cities they would cost 90,000 Euros and over, and liquid apartments in big cities would be 250,000 Euros and over.
Once again, it is very important to understand your end goal – is it just a vacation home with a sea view, or are you planning to live there permanently? This is what will determine which district and which property you should be looking at.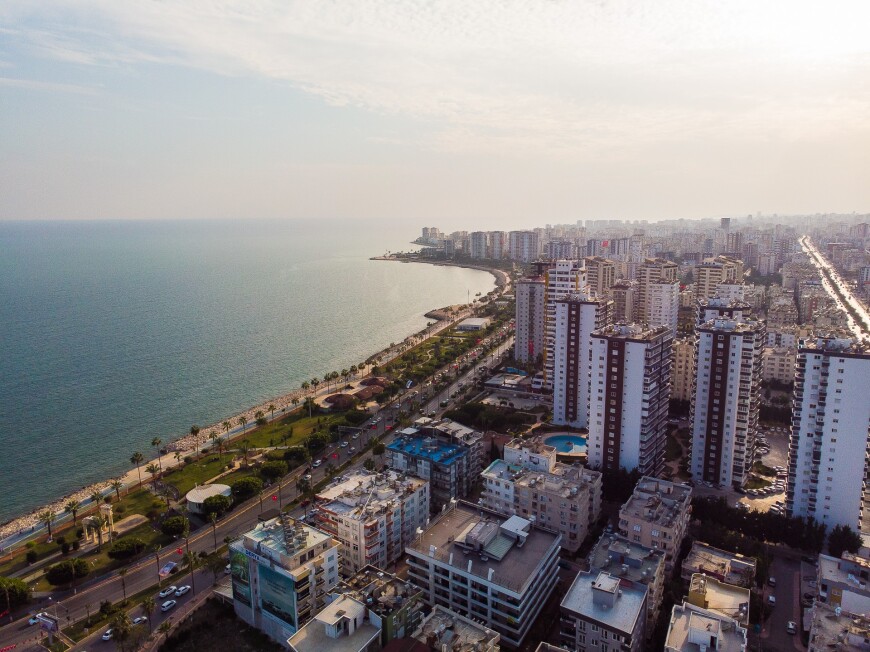 Who registers real estate transactions in Turkey? What documents can you use as confirmation?
Real estate transactions in Turkey are registered only though the Directorate of Land Registry and Cadastre. Notaries are not involved in property registration.
A document confirming property ownership in Turkey is Tapu - Title Deed. Another very important document which you must ask for when purchasing your property in Turkey is Iskan – a habituation certificate or the building's technical passport.
Is there a tax on buying real estate in Turkey, and are there annual taxes?
Yes, when you are purchasing a real estate you will have to pay a one-time tax during registration. It is 4% of the property's cadastral value.

Note that we are talking about the cadastral value – in Turkey it can vary quite significantly from the real market value.

Meaning that when you are buying an apartment for, let's say, 50,000 Euros, your title deed certificate might indicate that it cost 25,000 or 30,000 Euros. Of course, the title deed documents indicate the price in Turkish liras and not any other currency.
Another advantage of buying in Turkey is that the annual property tax is very small.
It depends on where your property is located. For example, if your apartment is located within a regional capital, you would pay 0.1% of its cadastral value in tax. If it is a house, it would be 0.2% and if it is just land, it would be between 0.1% and 0.3% percent depending on its purpose.
Is it possible to purchase without an agent? How do you pick a good real estate agency from hundreds?
Of course, it is possible to do on your own, but only if you are experienced and know about all the nuances of not only purchasing but also registering property.
Aside from checking documents and registering your ownership of a property, a real estate agency, above everything, will be able to consult you on what price you should buy it for.
Very often in Turkey, when a foreigner approaches a property owner or developer on their own, they try to increase the price hoping that a foreigner doesn't understand the Turkish real estate market well.
Whereas when you are working through an agency, realtors know exactly what the current prices are, and the seller will not be able to change them.
Once again it is very important to highlight that, unfortunately, not all real estate agencies operate that way. Many of them are not forward with their charges and end up costing you extra money.
In summary, to avoid any problems in Turkey, be very meticulous when picking an agency to work with. Check how many years of experience it has, whether it has a physical office, how many employees it has, and the most important thing – does it have good customer reviews?
You can see reviews of thousands of our clients from our 18 years in the industry right here.
We hope this will help you make the right choice!
Is the process of connecting utilities difficult?
No, in Turkey it is quite simple! After receiving a title deed in your name, it will only take you roughly half a day after that to arrange a connecting of water, electricity and gas to your apartment.
To do that you will need the following: Tapu (title deed), Iskan (habitation certificate) and Dask (mandatory earthquake insurance in Turkey).
After you make your application, your apartment will be conected to utilities in 1-2 working days.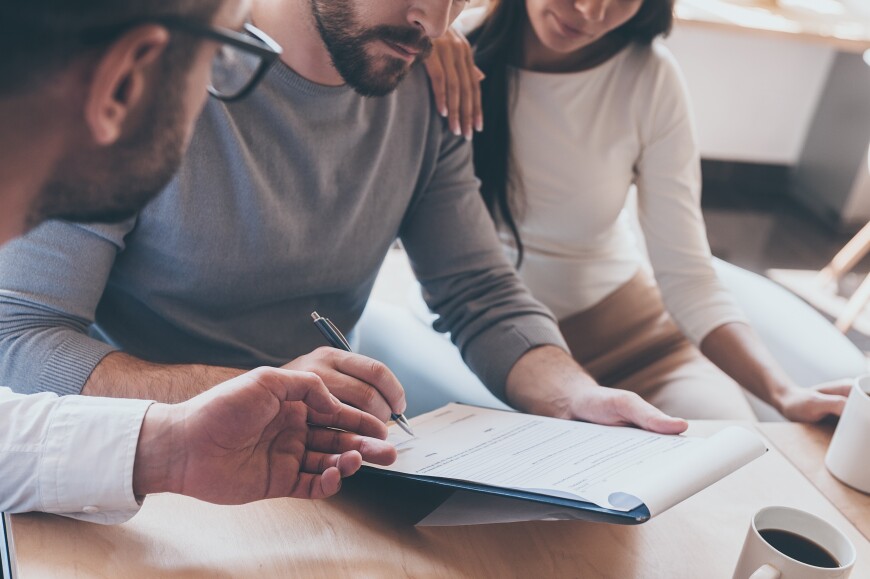 How much would furniture and appliances cost?
In order to fully furnish a two-room 1+1 apartment in Turkey, including furniture, household appliances and any other bits, you will need around 2,500 to 3,000 Euros, depending on your tastes of course.
For a 2+1 apartment it would be around 3,500 to 4,000 Euros.
Note that the furnishing process is very easy in Turkey. Any furniture and household appliances get delivered and assembled right in your apartment. Everything is fast, convenient and easy!
Should I start the process of getting a residence permit in Turkey? Is it difficult?
You don't need to have a residence permit in order to buy property in Turkey. Meaning that if you are only purchasing an apartment to use as a vacation home, you don't need it at all.

However, if you are planning on living in Turkey long-term, getting a residence permit would be very beneficial for you. In Turkey, the process is very simple. All you need is your passport, either a Tapu certificate confirming ownership of property OR a notarised copy of your Rental Agreement, a medical insurance and also apostilled documents of any of your family members that you wish to include in your application.
By law you, your spouse, parents and children under 18 years old should be able to get a residence permit if they wish.
Will I be able to rent the property out and make a profit?
Yes, you will be able to. You should note that short-term rent is not allowed in Turkey without special permits. On the other hand, renting a property for a year or longer does not require any special permission.
You can get more in-depth information about how much money you can make off of your Turkish real estate by watching this video.
Can I purchase real estate with a mortgage or pay it off in instalments?
Yes, that is possible. You can pay for an apartment or a villa in Turkey in instalments from the property developer for a period of 1 to 3 years, depending on the construction project. Moreover, you can get a mortgage in Turkey for a period of 10 years equal to about half of your property's value.

Why don't we include the commission charges with the final property prices?
Because we respect you and believe that you deserve an open and honest service!

Many agencies in Turkey charge you a lot of money in hidden commissions included the property price which is why they seemingly don't charge you commissions!
On the other hand operate under a transparent no hidden comission policy that lets you see the true price of your property as well as let you negotiate the price directly with the seller, potentially saving you a lot of money.
And these were the most important and frequently asked questions about Turkish real estate.

Subscribe to our
YouTube channel
, have up to date information about life and real estate in Turkey. Write us to WhatsApp number
+905321584244
if you have any questions about real estate.
We know and talk about things no one else knows and talks about!
Sincerely yours, Tolerance Team