Life safety in Turkey. It is an unanticipated question, isn't it? After all, Turkey is associated with excellent recreation, comfort, and hospitality of hotels, fantastic beauty of nature. However, buyers of real estate in Turkey try to imagine what their daily life will be like and inevitably think about safety.
Each of us conceives the words "dangerous," "safe" with entirely different content. We ask fairly general and universal questions: How safe is life in Turkey? What are Turks like neighbors? How do they feel about foreigners? Is it dangerous to travel around the country? Are the Turkish police able to protect? Let us take Antalya as an example and talk about it.
The daily life of a foreigner who has moved to live in another country consists of communicating with neighbors, going to shops, pharmacies and cafes, taking public transportation. What are the Turks like neighbors? They are like people of any other nationality: different. But, in general, they are friendly and calm. They will definitely say hello when they meet you, give you a warm smile, hold the door. They will be glad to chat with you, but they are sensitive enough to your moods and intentions. And if you want to limit your acquaintance to a few common phrases, a nod or a smile, so be it. But you can be sure that if necessary, the neighbors will always be ready for help.
The Turks leave their strollers, umbrellas, toys, and shoes in the corridors behind the doors of their apartments and in common areas without any fear, as theft among neighbors is next to impossible. If, while resting by the pool, you suddenly remember that you forgot to turn off your iron and run home, you will find your towel, phone, and book intact. No one would ever think of going through your stuff. Of course, you should not leave your apartment unlocked, carry your bag open, and your wallet in plain sight. Especially in summer, when there are loads of strangers flooding the city for holidays. When going to a marketplace or shopping, be on the lookout. Reasonable caution and foresight should still be in place.

Your children can safely play in the yard, on the nearby playground, visit each other. Attitudes towards children of the Turks are unparalleled – kind and sometimes sentimental. It is quite common, if a stranger leans over to your baby, strokes his head, treat him to a candy. There is no malice in these actions. If on the beach, your kid suddenly screams because of something, then all those who are resting close to you or passing by will rush to comfort him.

Teenagers, who carry a certain element of danger all over the world, are harmless in Turkey, and if you look at them strictly, they get confused and begin to apologize without any reason. Perhaps this is because teenagers are not used to drinking alcohol, even beer (which in other countries is a manifestation of grinning and adulthood). Young people gathered together on the beach or in the picnic area, will play volleyball or football, sing to the guitar or socialize without any need for stimulants. The relationship between boys and girls of all ages can be mainly defined as goodness and shy friendliness. If you see a couple kissing, they are most likely foreigners. The maximum that a Turkish boy can afford in a public place is to hug a girl or take her hand.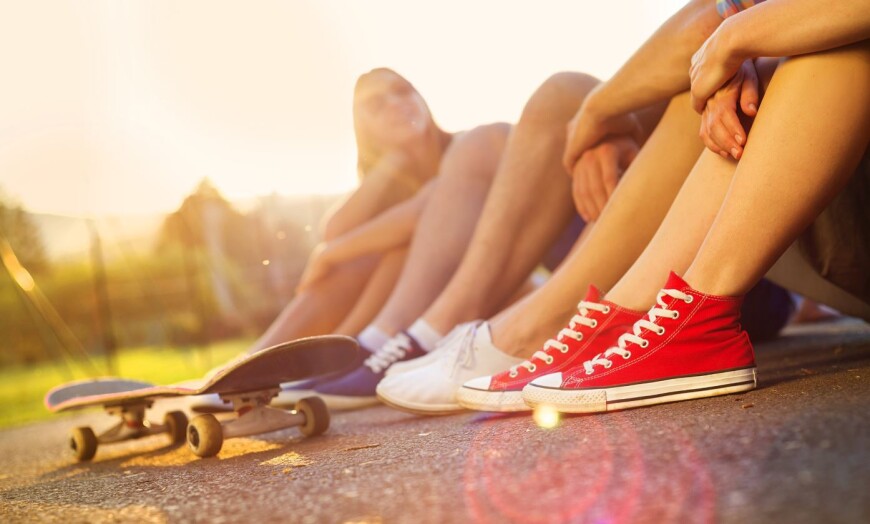 Women can feel at ease on the streets, in cafes, and on the beach. Even if they stroll along the promenade in the evening, jog in a tight sports suit, watch the Turks at work or simply sit and drink coffee. Of course, Turkish men love beautiful women; they will be happy to show their attention to you, but no more on top of that! If you show them know that you are not responsive and do not need any going further, no one will insist, it is absolutely out of the question! Interested restraint - this is how you define Turkish men's attitude towards women.

Taxi and public transportation are 100% safe at any time of day. Long-distance bus travel deserves a separate story. This is probably the most common and convenient way of traveling in Turkey: in comfortable, air-conditioned buses, where stewards in snow-white shirts will help you with your luggage, treat you with free coffee and become the most faithful assistants during your journey. Your fellow passengers, by the way, will also expose friendliness and desire to help. Traveling this way, you will feel comfortable and safe as if going with old friends.
There will be several stops during such a journey: so that the passengers could stretch out and go to the restroom (in case the bus is not equipped with it). The driver also needs rest (if he drives more than 4 hours, he is to have lunch and a one-hour break). There also might be documents checks at some police stations. Such stops may take some time, but please take it with understanding. All this is for your safety on the road.
If you travel by car, do not be afraid to stop for the rest and have a snack at the roadside restaurants. You will be welcomed as dearest guests. Foreigners arouse great curiosity and desire to communicate with the Turks. Still, if you do not find a language that is clear to both sides, you will be deliciously fed while smiling widely. If you are uncomfortable with stops at such places, the safest option is gas stations. These are genuinely roadside culture centers: shops with everything you need during the trip, clean restrooms, friendly staff, and the opportunity to have a great meal.

A few words about the Turkish police: the reason to call the police may be complaints from the neighbors about nighttime noise, indecent behavior, or some actions that are unacceptable from the tenants' point of view. Police officers can go around and check all the apartments in the complex. Moreover, residents will not strongly object, because only this way you can ensure complete safety of life, even in the holiday season. By the way, there are special units – the so-called tourist police, intended to ensure the safety of life and rest in resort towns. The units consist of both officers in uniform and a considerable number of police agents in civilian clothes. It is worth mentioning that the police officers in Turkey are treated with great respect: they recruit only well-trained and physically strong people to work there. Police officers have many benefits, usually love their work, and value it.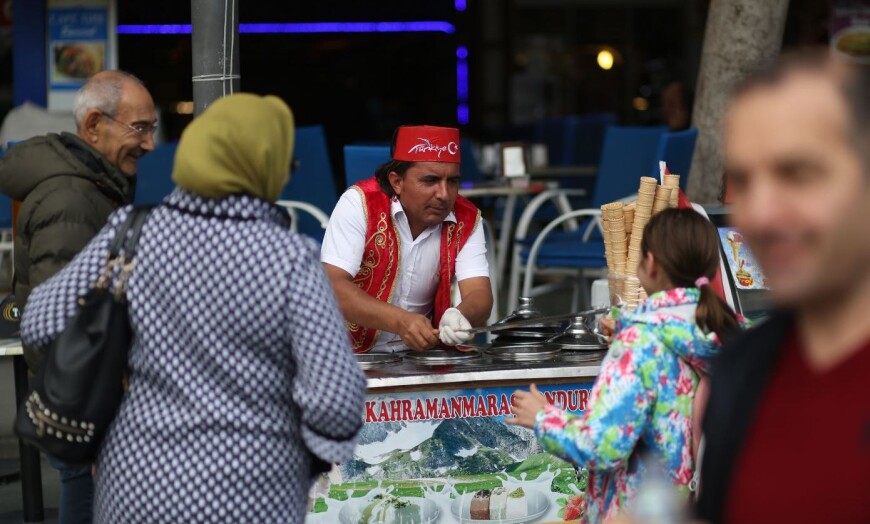 We will surely come back to the topic of security of life in Turkey, but we hope that we have convinced you that if you plan to buy an apartment in Turkey and start a completely new life, you should not be afraid of anything.
Living in this country is comfortable and safe!
Always yours,
Tolerance-Homes Team