Tolerance real estate agency continues sharing with you the most interesting events, news and facts on the Turkish real estate... Always stay in touch so as not to miss the most interesting news and events!
According to the newspaper Hürriyet, a stone with a carved rental agreement was found in the ancient city of Theos, near Izmir. The scientists claim, this contract is about 2,200 years old. Now it is considered one of the oldest rental agreements!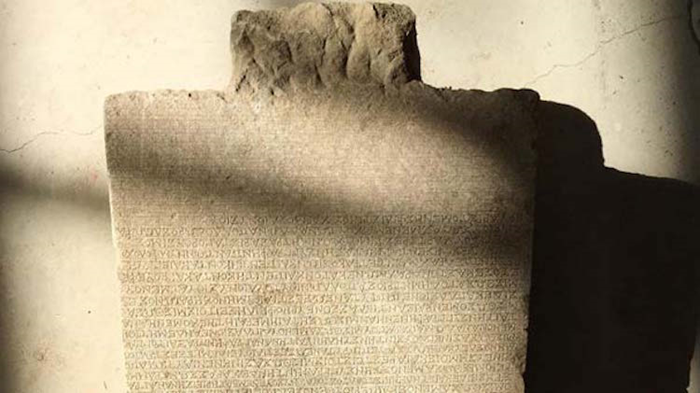 The subject of the lease agreement is a plot of land with the adjacent buildings.

Since 2010, the archaeological excavations on this site have been carried out under the supervision of Professor Musa Kadyoglu of Ankara University.

Countless antique stones have been found with diverse content, telling researchers about different aspects of ancient city life. A flagstone with a rental agreement on it deserves special attention.

There are 58 points of the contract engraved on a marble slab about 1,5 meters high. According to this lease agreement, the heirs of Neosa (20-30 years old scholars who studied at that time at the city gymnasium) inherited a piece of land with a holy spring, buildings, and slaves. They, in turn, decided to rent out the land in order to pay for their expenses.

Thanks to the holy spring, the landowners were exempt from taxes. An auction was held to select a tenant. The participants wrote their names, and the winner was chosen among them. His name was also recorded in the document.

The tenant was required to fulfill the terms of the agreement, and provide one underwriter and six witnesses. Three of the six witnesses were city chiefs.

In case of non-compliance with the contract, the tenant was subject to severe fines. The buildings must be kept well-groomed and the land fertile. The property owners could check it whenever they wanted. Three days a year, the owners could use the land themselves. All this was written in detail on the stone.

There were two legal terms in the contract that the archaeologists have never met before. Their meaning is still under a study.

We take this opportunity to remind you that Tolerance provides luxury apartments for rent in five-star complexes for any term. We will also help you find permanent tenants for your property.

Always yours,

Tolerance Team