Many people ask us about the weather in Turkey in winter. They are especially interested in Antalya in February. If you ask the locals what they love Antalya for, mild and warm winters will unquestionably be among many other reasons.
Most of the foreigners are attracted to Antalya by the hot summer. However, you will be delighted as well by its snowless, frostless, and sunny winter. Weather in February in Antalya is usually a mix of wind, sometimes even a storm, with little rain and warm, sunny days, almost like in the summer. The weather in February in Antalya is usually a mix of wind (sometimes stormy), with little rain and warm, sunny days, almost like in the summer.
Of course, February is February, and just like in Europe, it is famous for unexpected blizzards and snowstorms. This month in Antalya is known for its strong winds and frequent storms. During this time, you can observe the Mediterranean Sea in the grip of nature. It rages, roars, and washes away small constructions from the beaches. It can be magnificent and frightening at times.
But even the stormy sea gathers crowds of onlookers: they enjoy its whimsical mood, shoot videos, stroll along the beachfront to the sound of waves. The sea is beautiful even in rage, which, fortunately, does not last long.
According to the statistics of meteorological observations in Antalya from 1930 to 2018, the average daytime temperature in Antalya in February is around 14 degrees in the shade, with a real feel of 18-20 degrees in the sun. By the end of the month, the average temperatures go up 17 degrees during the day. Although the nights remain cold: 6-9 degrees Celsius above zero.
The sea is the coldest in February and March compared to water temperatures in other months of the year. It's about 17 degrees Celcius. If the spring is sunny, the water gets warm enough for comfortable swimming in late April or May.
There are rainy days in February, of course, but they are not as dense and long as in January. The amount of rain falls in winter: in December and January, it is more than 250 mm, and in February, it is just over 150 mm of rain on average. According to the statistics, December and January have 12 showers each, while in February, there are only ten rainy days.
Usually, February has at least nine sunny days with bright sun, 15 partly cloudy days, and only five days with no sun at all. February is the month when the first trees and shrubs begin to blossom, and peach, apricot, and citrus trees prepare to bloom. Nature wakes up after a short winter rainy season.
While hot weather in summer can be a nuisance to visit numerous natural and historical sights in Antalya, winter is just the perfect time for excursions and hiking. The old district of Kaleici, the open-air museums of Perge and Faselis, Olympos, and Mount Chimaera, numerous natural parks such as the waterfalls of Upper Duden and Cursunlu are waiting for you.
The center of Antalya is an ideal area for walking along its picturesque streets with shops, boutiques and chic views of the Mediterranean sea! Do not forget that the Turks often love the winter in Antalya even more than the summer.
Enjoy winter, enjoy Antalya!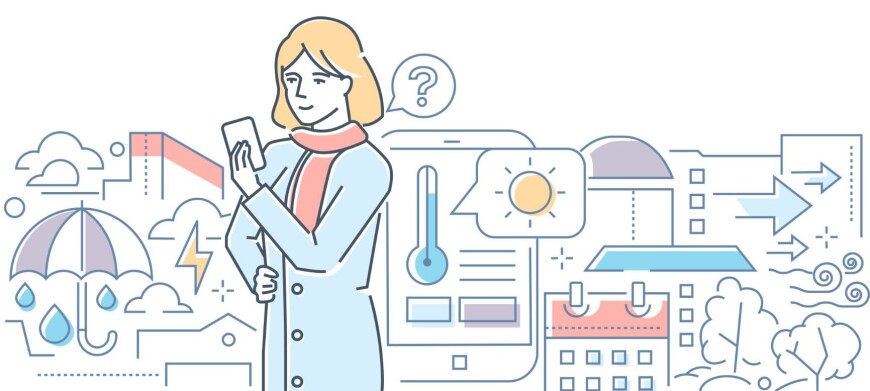 Sign up for our YouTube channel
"Life in Turkey"
and watch the best videos about this country, its culture and history, real estate and business, as well as about the lives of people, their customs and habits!
Always Yours,
Tolerance Team