Property in Turkey with installments up to 5 years
The installments from the builder is a popular form of lending of foreign citizens in Turkey. In real estate buyers often do not have the ability to quickly raise a large sum of money to pay for the purchased object, or do not want to spend all your savings right away. In this case, the Turkish real estate developers often go to meet customers providing for payment by installments up to 5 years.
All properties with installment 1 year!!
1 year
ID: 14388
price:
from 125.000 €
1 year installments
Reduced Price
Best price guarantee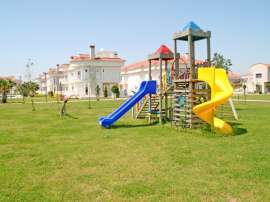 Duplex, A block
170 m2
125.000 €
Duplex, A block
238 m2
145.000 €
Rental guarantee
Service to the beach

Turkish Bath, steam bath, sauna
Basketball court, restaurant, bar
Indoor and outdoor swimming pool
District

Belek, Kadriye
Distance to the sea

1.5 km
Pool

Open, Close
Remaining only 16 apartments!
ID: 23410
price:
220.000 €
1 year installments
Down payment 40%
Gas to the door

Private pool and garden area
Playground, sauna, fitness

Individual terms of payment and construction time
District

Belek, Kadriye
Distance to the sea

1.4 km
Pool

Open
ID: 23505
price:
220.000 €
1 year installments
Private swimming pool

Private territory 420 sqm
Close to National Golf Club and Golf Courses

District

Belek, center
Distance to the sea

1.5 km
Pool

Open