Luxury Apartments in Bodrum
Welcome to a world of unparalleled coastal living in Bodrum, Turkey. We are delighted to present a prestigious collection of luxury apartments, each a testament to sophistication and refinement, featuring spacious interiors, breathtaking sea views, and access to world-class amenities. Secure your luxury apartment in Bodrum and embrace a lifestyle defined by opulence, tranquility, and Mediterranean allure.
Best price guaranteed
For Residence Permit
Ready to Move in
With sea view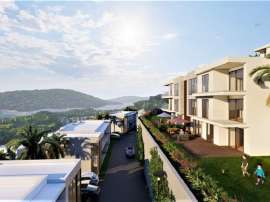 The complex is located in the nature reserve of the Bodrum Peninsula

Semi-Olympic pool 300m2
Private beach with pier, sun loungers and umbrellas, beach service
View of the sea, pine forests and the Bosphorus lake

The total area of the complex is 39.000 m2
District

Bodrum
Distance to the sea

600.0 m
Pool

Open
Best price guaranteed
For Residence Permit
With Installment
With sea view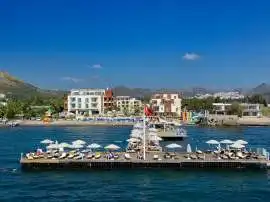 Pool, SPA center
Restaurant a'la carte, bar
Children's playground and club
High-quality interior decoration, air conditioning, home appliances
District

Bodrum, Turgutreis
Distance to the sea

10.0 m
Pool

Open, Close
Remaining only 21 apartment!
Bodrum, a haven of luxury, is graced by an exquisite real estate market that defines opulent living. In Bodrum, luxury isn't an option; it's the very essence of living, and these exceptional apartments epitomize grandeur in every aspect.
The real estate market in Bodrum showcases a stunning selection of luxury apartments meticulously positioned to capture the region's mesmerizing beauty and Mediterranean allure. These residences offer unparalleled vistas of the azure sea, picturesque bays, and the verdant hillsides, providing the perfect backdrop for a life of sheer extravagance.
For those with discerning tastes, Bodrum's real estate market presents an array of exclusive apartments. Whether you desire a contemporary seafront penthouse boasting cutting-edge design and modern amenities or a historic apartment nestled within Bodrum's charming old town, exuding timeless elegance and luxurious interiors, Bodrum offers a diverse range of apartments that cater to your refined preferences.
Living in Bodrum's luxury apartments means immersing yourself in a world of opulence. These residences boast an array of exceptional amenities, including private beach access, infinity pools, meticulously landscaped gardens, state-of-the-art security systems, and, in many cases, access to world-renowned marinas and wellness centers.
In essence, Bodrum's real estate market epitomizes the pinnacle of luxury living, offering an enchanting collection of lavish apartments that set new standards for high-end coastal living. For those seeking an elevated lifestyle in a city celebrated for its Mediterranean beauty, cultural richness, and historical significance, Bodrum's luxury apartments provide an unmatched experience of sophistication and refinement, ensuring residents fully embrace the grandeur and tranquility of this coastal paradise.

Yildirim Ozden
Managing Director