Property for Sale in Akbuk
If you're looking for a fantastic place to buy property in Turkey, you really can't get any better than Akbuk. This small seaside holiday town is poised right on the brink of greatness, and will quickly become one of the hottest places for tourists to visit in Turkey. You should seriously consider investing in property for sale in Akbuk, Turkey. The return on your investment will be swift and lucrative. Most likely, you will be able to pay for your investment within a matter of years, if not months!
Until recently, Akbuk was overlooked as a tourist hot spot, but that's all changing now. This small city has the perfect location right on the lovely Aegean Sea and is full of both modern conveniences and ancient wonders. Akbuk has everything that any tourist could want, and since the city is relatively small, it's all quite close together. To sweeten the pot, Akbuk property has never been more reasonably priced. Akbuk is truly a buyers market, and both foreign and local investors are clamouring to buy up villas, homes, land, and apartments in lovely Akbuk.

What Makes Akbuk So Incredible?
Akbuk is centrally located and easily accessible from most of Turkey's travel hubs. It's also fairly close to many desirable destinations from the ancient world, like Didim. As such, Akbuk seamlessly blends old-world style and new-world convenience into one package, making it the ideal place to visit for tourists. When you consider the fact that amazing Akbuk is also home to come of the best dining in the country, you can see why this Turkish city is a real winner.

Best Things To See And Do In Akbuk
There are many things to do in and around, Akbuk. In fact, there is truly something for every taste and style! No matter what you like to do, you can find it in Akbuk, guaranteed.

Enjoy Some Shopping
If retail therapy makes you happy, you need to consider investing in Akbuk property because this city has the best shopping in all of Turkey. From lush and lovely bazaars to exquisite local shops, Akbuk has you completely covered. You'll find some amazing souvenirs or beautiful items for your home in Akbuk's many markets. Even if you don't love shopping, you'll enjoy the unparalleled experience of people-watching in the streets of busy Akbuk. It's a once-in-a-lifetime joy, and it is driving droves of tourists to the streets of beautiful Akbuk.

Head Out On The Open Seas
Since Akbuk is located right on the lovely Aegean Sea, it's a great place to set sail. One of the most popular activities in this region is to join one of their many boat tours and head out into the blue yonder. You can find full or half-day tours, and many of them even come with lunch included. Touring the bright blue seas is a fabulous way to see a whole new side of Turkey.

Savor Some Fabulous Turkish Cuisine
Turkey is known for having some of the best food in the world, so it should come as no surprise that this seaside city is famous for its cuisine! Not only does Akbuk have some incredible traditional Turkish food, but they also have some of the best fresh fish and seafood around. You won't go hungry for a single second while you're enjoying Akbuk!

Get Off The Beaten Path
Adventurous souls love to get off the beaten path in Akbuk, and this means renting a jeep for the day and hitting the beach. Jeep tours allow you to get a glimpse of unspoiled Turkey, and see some sights that most other tourists wind up missing. Find secluded beaches, see incredible animal life, and enjoy an insider's view into Akbuk. Jeep tours are one of the reasons why this city is growing in popularity.

Spectacular Property For Sale In Akbuk, Turkey
Fortunately, there's plenty of Akbuk property available in this part of Turkey for every budget and taste. When you buy property, you can truly make it your own, and the unique spin that you put on your apartment or villa will undoubtedly attract people from all over the world. During the busy season, you will be able to rent it out for quite a bit of money. You will also have complete control over your investment and who you let stay there.

Many of these properties are also close to major attractions and amenities, like supermarkets. Since Akbuk is relatively small, you don't really need a car to get anywhere in the entire town. Even so, many properties come with secure parking included. If you decide to get a car, it will always be safe in Akbuk.

Why Foreigners Should Invest In Akbuk
Locals and foreigners alike are investing in property in Akbuk. It's a smart use of your money and provides a compelling return on investment that will pay off almost immediately. There is another reason why foreigners should consider investing in Akbuk; they are more likely to obtain Turkish citizenship.

It's no secret that the dreamy blue Aegean Sea would be the perfect backdrop for any retirement castle, and foreigners can rest easy that they can stay in Turkey forever by obtaining citizenship. By buying a property in Turkey, you're indicating that you are seriously invested in the country and that you intend to acclimate to the culture and lifestyle. You are showing that you are willing to make both a time and monetary investment in the country. This bodes well for anyone who wants to obtain citizenship in Turkey.

Even if you don't opt to get citizenship in Turkey, you should still consider investing in Akbuk property, if only too rent it out during the busy season. Investing in Turkish real estate is a smart decision! Why not get started today?
Best price guaranteed
For Residence Permit
With sea view
Near the sea
Swimming pool, children's pool and playground
Possibility of completing an additional living room
Surrounded by forest on 3 sides, among olive trees
District

Didim, Akbük
Distance to the sea

1.5 km
Pool

Open
Remaining only 5 apartments!
Best price guaranteed
For Residence Permit
With sea view
Near the sea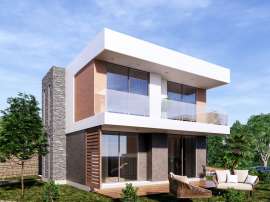 Swimming pool, children's pool and playground

Possibility of completing an additional living room
Surrounded by forest on 3 sides, among olive trees
District

Didim, Akbük
Distance to the sea

1.5 km
Pool

Open
For Residence Permit
With Installment
Near the sea
Cheap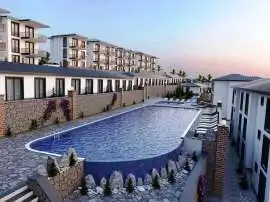 300 m² Olympic pool, children's pool, pool fountain

97 apartments with panoramic sea views
All apartments located on the ground floor have a private garden
District

Didim, Akbük
Distance to the sea

900.0 m
Pool

Open

Yildirim Ozden
Managing Director