Kas Apartments For Sale
Kas is one of the most beautiful places in all of the Mediterranean. It's a colorful, lovely town that is full of a vibe that combines old-world treasures with modern amenities. Truly, this seaside town is somewhere that you need to visit, and now you can make it your full-time home.

There are plenty of Kas apartments on the market right now, so you can wake up every day in beautiful Turkish Kas. Whether you prefer to spend your days exploring the azure waters of the lovely Mediterranean Sea, or exploring some of the town's most interesting antique shops or delicious cafes, Kas has something for everyone. One walk down the picturesque winding streets of Kas will be enough to make you totally fall in love. Do not miss your perfect opportunity to spend the rest of your days in a town that fusion of old-world charm and modern sophistication.

Best price guaranteed
Near the sea
From the developer
With pool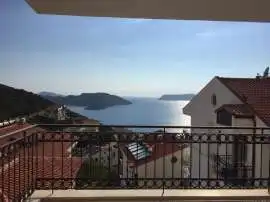 The complex is located on the territory of 12,000 m2

Swimming pool, generator, security, solar panels
Professional management of the complex
District

Kaş
Distance to the sea

500.0 m
Pool

Open

Yildirim Ozden
Managing Director