Citizenship Approved Property in Side
Immerse yourself in the charm of Side and seize the opportunity to own "citizenship approved" properties in this historic coastal town. Invest in premium real estate and potentially secure Turkish citizenship – Side invites you to be part of its rich heritage and promising future in the property market!
Best price guaranteed
Best for investment
Citizenship approved
Beach front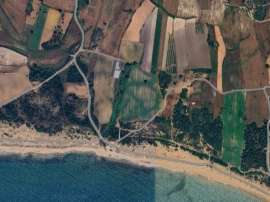 Possibility of obtaining Turkish citizenship
70% under construction for commercial real estate
30% under construction for residential real estate
Own beach
Located among 5-star hotels
District

Side
Distance to the sea

240.0 m
Best price guaranteed
Best for investment
Citizenship approved
Near the sea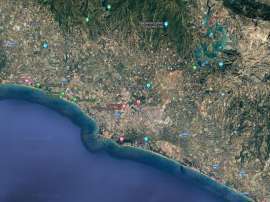 Commercial and residential real estate development
Opportunity to obtain Turkish citizenship
Convenient location near shops and not far from the beach
District

Side
Distance to the sea

1.7 km
The Side region, located along the mesmerizing Turkish Mediterranean coastline, presents an exceptional opportunity in the real estate market, with a wide array of citizenship approved properties. Side is celebrated for its stunning natural beauty, ancient history, and a seamless fusion of old-world charm and modern comfort, making it an enticing destination for property buyers and investors alike.
The real estate market in Side offers a diverse selection of citizenship approved properties, ranging from exquisite villas to contemporary apartments and luxurious seafront residences. These properties not only offer a high standard of living but also come with the significant advantage of Turkish citizenship eligibility, making them a prime choice for international investors.
Owning a property in Side means embracing a lifestyle that harmonizes the pleasures of coastal living with modern conveniences. Wake up to the gentle caress of Mediterranean breezes, explore the ancient ruins of the Temple of Apollo and the city's Roman theater, and indulge in the region's delectable cuisine at local restaurants. Side's warm and welcoming community ensures you become an integral part of this captivating coastal haven.
Beyond the immediate joys of life in Side, the real estate market here presents a compelling investment opportunity. The region's natural splendor, rich cultural heritage, and thriving tourism sector make it a sought-after destination for both property appreciation and rental income.
Side enjoys a Mediterranean climate, characterized by mild, wet winters and warm, dry summers, ensuring pleasant weather throughout the year. This climate further enhances Side's appeal as a year-round destination for vacationers and permanent residents alike.
In conclusion, the Side region's real estate market offers a unique opportunity with its citizenship approved properties. This not only positions it as an attractive investment prospect but also invites individuals to immerse themselves in the breathtaking beauty, ancient wonders, and luxurious lifestyle of Side while enjoying the privileges of Turkish citizenship.

Yildirim Ozden
Managing Director