Luxury Property in Side
Luxury properties in Side represent the epitome of opulence, with features like private infinity pools, panoramic sea views, and top-of-the-line appliances. These residences offer the finest in contemporary design, combining sleek lines, high-end materials, and cutting-edge technology for an unparalleled living experience.
Best price guaranteed
For Residence Permit
With sea view
Near the sea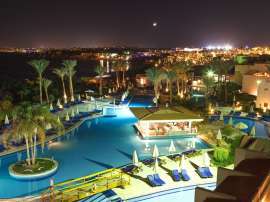 In 2019, there was a major overhaul

326 rooms (306 standard rooms and 20 two-room Suites)
Land plot 14.500 m2 + 2.000 m2 beach
Professional management

Financial analysis and tax audit
Calculation of profitability and future income

International accounting
District

Side
Distance to the sea

250.0 m
Pool

Open, Close
In the heart of the Turkish Riviera lies Side, a destination where luxury properties reign supreme. The Side real estate market is a testament to opulent living, offering an array of exquisite properties that redefine the concept of lavishness.
Luxury properties in Side are a class apart, boasting architectural grandeur and unparalleled craftsmanship. From elegant apartments with panoramic sea views to opulent villas nestled in serene landscapes, Side caters to the most discerning tastes in real estate.
Investing in luxury property in Side means embracing a lifestyle of sophistication and indulgence. Imagine waking up to the sight and sound of the Mediterranean Sea, basking in the splendor of your private infinity pool, or enjoying cocktails on your rooftop terrace while watching the sunset over ancient ruins. These are the everyday experiences that luxury properties in Side can offer.
Side's prestigious properties often come with a range of amenities and services that rival world-class resorts. Spa facilities, private beaches, gourmet restaurants, and concierge services are just a few of the offerings that elevate the living experience to unparalleled heights.
Beyond the walls of your luxurious residence, Side beckons with its rich history and vibrant culture. Explore the ancient ruins of temples and amphitheaters that dot the landscape, or indulge in retail therapy at upscale boutiques and bazaars. The finest dining establishments serve up a fusion of Mediterranean and international cuisine, ensuring that every meal is a culinary delight.
Living in a luxury property in Side is not just about the exquisite interiors and breathtaking views; it's a lifestyle choice. Residents can partake in yachting adventures along the pristine coastline, explore Side's charming Old Town, or tee off at world-class golf courses. The town's vibrant nightlife offers upscale bars and clubs where you can dance the night away. Side's luxury properties are more than homes; they are gateways to an elevated existence, where every day feels like a vacation in paradise.
In conclusion, Side's real estate market stands as a beacon of luxury in the Turkish Riviera. These sumptuous properties redefine opulence, providing residents with an unmatched lifestyle of comfort, convenience, and indulgence. In Side, luxury properties are not just investments; they are gateways to a life of extraordinary experiences and uncompromising refinement.

Yildirim Ozden
Managing Director