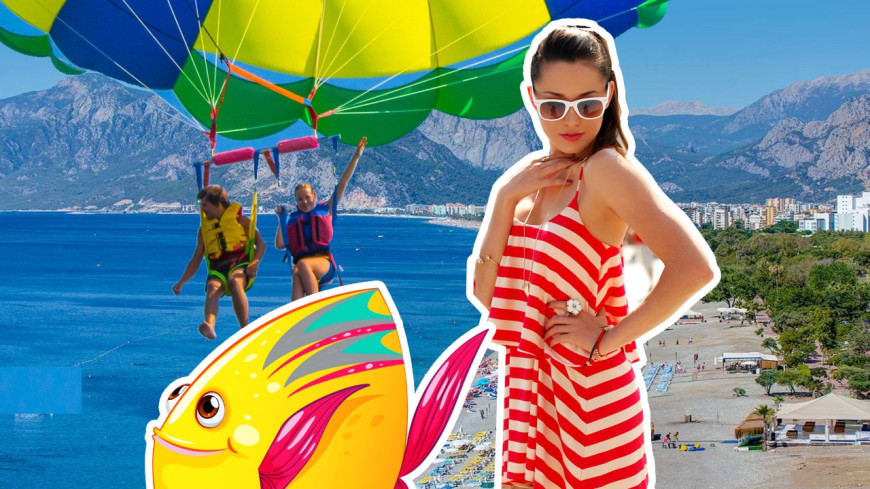 Antalya consists of several administrative territories or districts, and today we present our overview of one of them. How to define a better place for leisure? What parts of the city are the best for property purchase?
We will tell you all about it in our article, and we want to start with Konyaalti, one of the most popular districts in the city.

Antalya, like many other coastal cities, stretches along the seafront and is hugged by the mountains. The city consists of five major districts: Aksu, Doshemealty, Kepez, Konyaalti, and Muratpasha.

The seafront of the Muratpasha district is often called Lara, after its famous sandy beach.

Historically, Lara and Konyaalti have become the most prestigious places to buy property in Antalya.

If you compare these two districts, Lara is more mature and business-oriented: the area is teeming with offices and lifestyle enthusiasts. However, the rocky cliffs make it difficult to reach the sea.

Konyaalti is greener, quieter, and calmer. The district is well developed, which makes it a comfortable place for permanent residence and vacations.

Antalya is indeed proud of its western part – Konyaalti, a beautiful combination of sparkling sea, magnificent beach, and green Taurus mountains, covered with majestic pine forests.

The famous Blue Flag Konyaalti beach stretches for 8 kilometers with easy access to the pebble-stone frontline and crystal-clear sea.

You can find a well-equipped esplanade and recreation park along cozy beaches with restaurants, cafes, parks, and fountains for kids. There are separate paths for walking, jogging, and riding a bicycle, not to mention comfortable recreation areas, playgrounds, and basketball courts.

Water sports are available during the summer season. Since traffic along the beach is restricted, you can easily stroll to the seaport, and reach Bogachai – a beautiful riverwalk with fantastic playgrounds, sports areas, and shaded gardens.

The population of Konyaalti is 200,000, and the area consists of 39 different sub-districts. The most famous of them are Liman, Hurma, Altinkum, Gursu, Undzhali, Mollayusuf, Sarisu, and Arapsuyu.

Konyaalti's infrastructure is well-developed with many significant urban and tourist facilities. You cannot imagine modern Antalya without them.

Akdeniz Universitesi is the largest state university in Antalya, open even for foreigners.
Akdeniz Universitesi Hospital is a medical institution and a research center recognized for its top-ranked specialists, and some of them have a doctorate.

Those foreigners who have a residence permit can get treatment at Antalya's Free State Hospital and Research Center – Arastirma Hastanesi.

Antalya's archaeological museum is one of the largest and most interesting depositories in the region.

Konyaalti's Stadium and Sports Complex has free classes and sections for children and adults.

The central bus station – Otogar – gives you easy access to any part of the country.

There is a BAUHAUS hardware store next to the bus station. Here you can find everything you need for your new home.

Another Antalya's attraction is Migros 5M Shopping and Entertainment Center. Both locals and tourists love to shop here.

Aktur Lunapark is the largest amusement park in Antalya, which is just crosswise to Migros. Its famous HEART OF ANTALYA is the second largest Ferris wheel in Europe (after London Eye).

Local water park with a dolphinarium is an excellent place for families with children to have fun during hot summer months.

Konyaalti also hosts Antalya Oceanarium – an aquarium with the biggest underwater tunnel in Europe.

Ataturk Kultur Parki is the largest park in Antalya, where you can find the Cam Piramidi Exhibition Centre, a concert hall, and an excellent tennis club ATIK.

Konyaalti ends right by the mountains. This part of the city is a free economic zone with a port, the Setur Marina, and a cable car that will take you to the top of the mountain. From there you can enjoy a magnificent view of the entire city and visit the panoramic restaurant, which is spinning around.

At the foot of the mountains, you can find a picnic area and Sarisu coastline with a separate beach for women only.

Konyaalti is not only a beach vacation area. The district is also famous for its magnificent nature. The surrounding mountains are covered with centuries-old coniferous forests. Nearby shady recreation areas of Geyikbayiri, Сakırlar, Hisarcandır are a destination of choice for many locals and tourists who go there for national style breakfasts and comfortable rest.

Geyikbayiri is home to world-famous climbing training camps, which attract people from all over the world.

Konyaalti is also full of numerous cozy cafes and restaurants to suit all tastes.
There is a large number of high-quality state and private educational institutions, including international schools and childcare centers.
The district has an excellent transport infrastructure, which makes quick links to any point in the city.

What attracts so many foreigners to Konyaalti? There are many international fellowships, including the largest Russian-speaking community in the city. Natives of many countries find and support each other, they go together to different clubs, sports classes, and sections, and even organize unions where they can meet, mingle, and share ideas.

The Turks treat foreigners with respect. Thus, one of the parks in Konyaalti district is called Matryoshkas (the nesting dolls) Park, which proves once again the famous hospitality and tolerance of the Turkish people.

Our life hacks and useful tips will help you to not only get to know Turkey better but also avoid many mistakes, and save a lot of time, effort, and money!

Always yours,

Tolerance team