Luxury Apartments in Belek
We are thrilled to present a unique opportunity to own a luxurious apartment in the picturesque town of Belek, Turkey. These opulent residences offer modern amenities, stunning views of the Mediterranean, and are ideally situated for golf enthusiasts and beach lovers alike. Secure your dream apartment in Belek and experience a lifestyle defined by sophistication and coastal charm.
Best price guaranteed
For Residence Permit
Near the sea
Luxury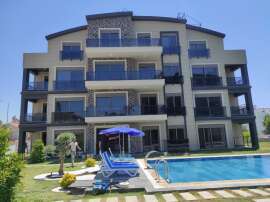 Duplex 4+1
200 m2
350.000 €
Outdoor pool, playground, fitness

High-quality construction and interior decoration
Built-in wardrobes, bed

Close to golf courses
District

Belek, Belek Center
Distance to the sea

1.5 km
Pool

Open
ID: 25144
from 295.000 €
8 months installments
Best price guaranteed
For Residence Permit
With Installment
Luxury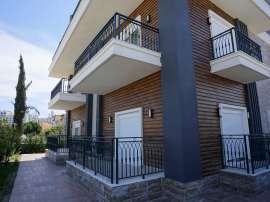 Duplex 4+1
175 m2
420.000 €
Down payment 30%, installment until the end of construction

Full set of furniture and appliances
Closed area with video surveillance
Outdoor swimming pool, children's pool
Close to golf courses
District

Belek, Belek Center
Distance to the sea

2.5 km
Pool

Open
Remaining only 2 apartments!
Belek, the epitome of luxury living on the Mediterranean coastline, is renowned for its opulent apartments that redefine modern elegance. In Belek, luxury is not just a concept; it's a lifestyle, and these magnificent apartments embody sophistication and grandeur.
Belek's luxury apartments are architectural masterpieces, seamlessly blending cutting-edge design, comfort, and opulence. Each apartment is a testament to refined living, meticulously crafted to provide residents with an unrivaled experience of luxury.
The Belek real estate market showcases an impressive array of luxury apartments, strategically located to capture the region's breathtaking beauty. These apartments offer stunning vistas of the azure Mediterranean Sea, lush golf courses, and the majestic Taurus Mountains.
For those with discerning tastes, Belek's real estate market is a treasure trove of exclusive apartments. Whether you desire a contemporary apartment with sleek, modern aesthetics and state-of-the-art amenities or a timeless Mediterranean-style residence adorned with intricate details and lavish gardens, Belek offers a diverse range of apartments to suit your preferences.
Living in Belek's luxury apartments means immersing yourself in a world of opulence. These residences boast an array of extraordinary features, including private balconies, elegantly designed interiors, high-end golf courses, advanced security systems, and, in many instances, direct access to the sun-drenched beaches of the Mediterranean.
In conclusion, Belek's real estate market embodies luxury, offering an enticing selection of opulent apartments that set new standards for upscale living. For those seeking an elevated lifestyle in a coastal paradise celebrated for its golf courses, natural beauty, and tranquility, Belek's luxury apartments provide an unmatched experience of sophistication and refinement, ensuring residents fully embrace the grandeur and allure of this magnificent region.

Yildirim Ozden
Managing Director