Luxury Property in Didim
Luxury properties in Didim redefine opulence, offering the pinnacle of upscale living. They are characterized by their exquisite architectural designs, top-of-the-line interior finishes, and an array of premium amenities that cater to the most discerning residents.
ID: 23098
from 255.000 €
1 year installments
Best price guaranteed
For Residence Permit
With Installment
Near the sea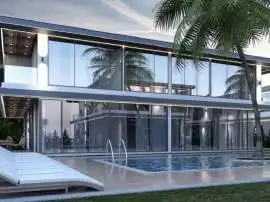 Duplex 4+1
160 m2
255.000 €
Duplex 5+1
220 m2
285.000 €
Outdoor olympic pool

Smart home system
Heat and sound insulation
Duplex villas with open kitchen
District

Didim
Distance to the sea

1.5 km
Pool

Open
Nestled along the scenic Aegean coastline, Didim beckons with its luxurious real estate market, where opulent properties take center stage. Didim, often hailed as a paradise for those seeking the epitome of luxury living, showcases a remarkable range of high-end properties that define elegance and sophistication.
In Didim, luxury properties are not just about lavishness; they are a lifestyle statement. You'll find a splendid array of real estate that seamlessly blends opulence with state-of-the-art amenities, offering residents a life of unparalleled comfort and style. These luxurious properties provide a gateway to a life of grandeur that only a place like Didim can offer.
Investing in luxury property in Didim is an investment in exclusivity. Imagine waking up to panoramic views of the azure Aegean Sea, with the finest architectural details and the most lavish interiors surrounding you. These exclusive properties, from magnificent villas to upscale apartments, cater to the most discerning buyers seeking a life of affluence.
Didim's luxury properties go beyond four walls; they offer access to a world of premium amenities, from private infinity pools to concierge services that cater to your every need. The surrounding region is equally rich in experiences, from pristine beaches to historical marvels, ensuring that residents enjoy a life of both indulgence and adventure.
Didim's luxury real estate market is a world of its own, where every property is a masterpiece of design and comfort. From spacious villas that exude grandeur to lavish apartments that redefine city living, Didim's luxury offerings cater to diverse tastes. These properties boast the latest in modern amenities, from smart home technology to private spa facilities, elevating the concept of luxury to new heights.
Moreover, the location itself adds to the allure. Didim's stunning coastline and its proximity to historical sites like the Temple of Apollo create an environment where culture, history, and natural beauty converge. Residents of luxury properties in Didim can savor this unique blend, making every day a rich tapestry of experiences.
In conclusion, Didim's real estate market shines brightly with its array of luxury properties, redefining what it means to live the high life on the Turkish coast. These exquisite opportunities make Didim a destination of choice for those who demand nothing but the best in their quest for luxury living. In Didim, luxury properties are not just homes; they are an embodiment of a refined and elevated lifestyle.

Yildirim Ozden
Managing Director