Villas For Sale in Alanya | Tolerance
ID: 22861
price:
from 330.000 €
1 year installments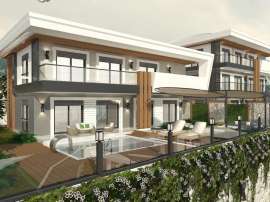 Private swimming pool, sauna, Jacuzzi
Each villa has a garden terrace
The possibility of obtaining citizenship
Living area of 250 -400 sq.m.
District

Alanya, City of Alanya
Distance to the sea

7.0 km
Pool

Open
ID: 22927
price: 110.000 €
Reduced Price
Best price guarantee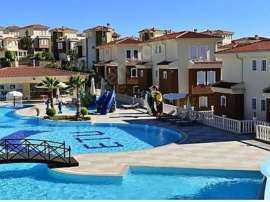 Villa with 3 bedrooms in the complex

Closed area, pool
Fully furnished, with appliances
District

Alanya, Avsallar
Distance to the sea

2.5 km
Pool

Open, Close
ID: 22928
price: 258.000 €
Reduced Price
Best price guarantee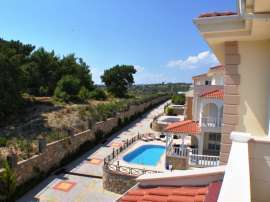 Outdoor pool, fitness, sauna, steam room
Closed ground parking for two cars
This Villa has a private pool and sauna
Large, comfortable territory of the complex

District

Alanya, Avsallar
Distance to the sea

2.5 km
Pool

Open, Close
ID: 4397
price: 345.000 €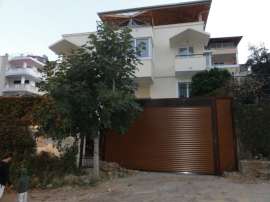 Detached Villa in Alanya in Ottoman style
Located on the territory of the ancient fortress of Cleopatra near the Damlatas cave
Rare property in one of the oldest and prestigious areas of Alanya, the ancient fortress, renovated in 2013-2014
Pool, fireplace, solarium
District

Alanya
Distance to the sea

500.0 m
Pool

Open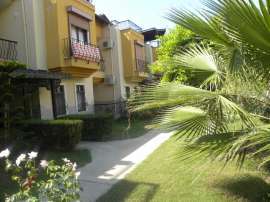 A complex of townhouses in the area of Okurcalar, Alanya
Ideal for family holidays and permanent residence
Beautiful and well-groomed closed territory, gardener, security
Satellite TV, a large arbor for relaxing, swimming pool
District

Alanya, Avsallar
Distance to the sea

300.0 m
Pool

Open
ID: 11711
price: 99.000 €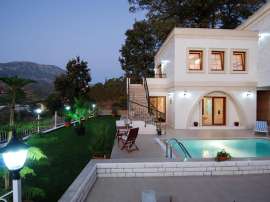 Villas in one of the most prestigious areas of Alanya
Swimming pool, individual parking for each villa, security
High-quality internal and external decoration
Landscaping design
District

Alanya, Kargicak
Distance to the sea

2.5 km
Pool

Open
Beautiful Alanya is one of Turkey's premier destinations and a fantastic place to buy a property. Today, both local and foreign investors can get incredible deals on villas in Alanya and be ahead of the curve when it comes to the lucrative Turkish real estate market.
Right now Turkey is on the cusp of a real estate revolution since towns like Alanya are becoming more popular with local and foreign tourists. The property that you purchase in Turkey today will net you huge awards in the future.

What Makes Alanya So Special?
Alanya is located right on the Mediterranean Sea and is part of the coveted Turkish Riviera. It is known for miles of pristine beaches, famous ruins, and tremendous hiking. There are plenty of wonderful things to see and do in Alanya.

Tour The Red Tower
This Turkish tower is a fascinating piece of restored history and acted as a guardian for the city during the 13th century. Tour the Red Tour and get a good understanding of its importance in the ancient world.
Kleopatra Beach
Kleopatra Beach is one of the most famous stretches of sand in Alanya. Apparently the famous Egyptian queen herself used to bathe on the beach. Today you can walk in the footsteps of ancient royalty and enjoy Kleopatra's favorite haunt.
Alanya Castle
Alanya Castle is a must-see destination in Alanya. This ancient castle boasts one of the best views in all of the city. Climb to the top and enjoy the panoramic views, as well as the intricate ruins of Alanya Castle.
Why Should You Buy Property In Alanya
Any property that you purchase in Alanya will certainly appreciate in value, which is why foreign and local investors are eagerly eying Alanya villas for sale. Most people project that the return on investment will be exceptional, and you can rent out Alanya villas during the busy season. Your property could pay for itself in a matter of years.

Your perfect villa for sale in Alanya will likely have a gorgeous, panoramic view of the surrounding Turkish Riviera. These charming villas combine sophistication and local flair. They also have all of the amenities that you could want, like a private swimming pool, personal sauna, gorgeous garden terrace, and fitness center. Many villas even have on-site parking, so you'll never need to worry about your vehicle being unsecured.

Tolerance Home villas are comfortable, spacious and full of any modern perks that you could want. You can also choose which area in charming Alanya appeals to you the most. Now is the time to invest in this idyllic spot on the Turkish Riviera. Don't miss out on the opportunity to reap huge returns on your investment in Alanya.