Famagusta Northern Cyprus | Famagusta – pros for living, moving, and buying property
Life in Famagusta in Northern Cyprus. This insight is for those who plan to move to this country and buy real estate in Famagusta for investing or living. 

The city of Famagusta in the TRNC attracts tourists from all over the world with enchanting views, a warm Mediterranean climate, and affordable prices.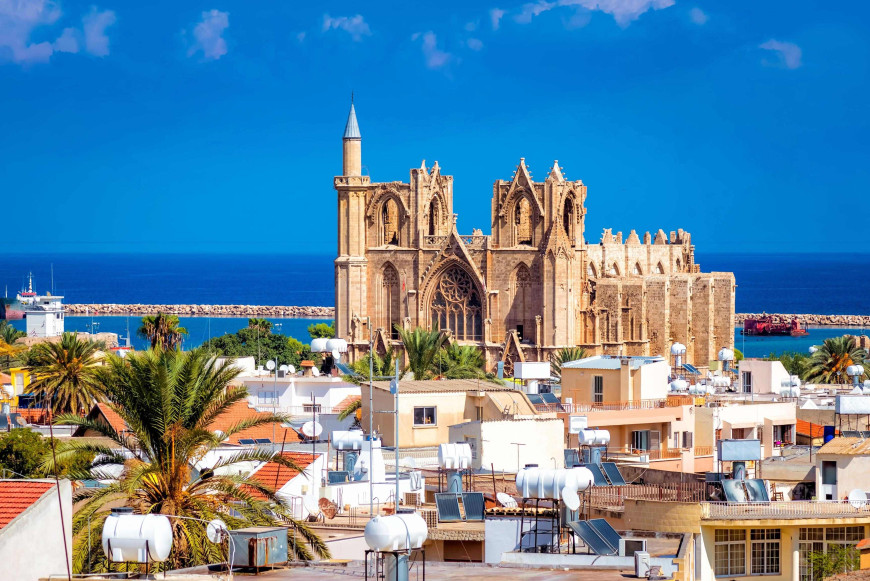 We will tell you how life goes in Famagusta, how much food and other main budget items cost. We share details about where it is better to invest and where to buy real estate for permanent residence.
Famagusta is a city founded by the Egyptian king Ptolemy II Philadelphus in the third century BC.
Later, Famagusta was captured by Alexander the Great, and centuries later it became one of the residences of Richard the Lionheart.
In the Middle Ages, Famagusta competed with Rome in luxury and influence, being at the crossroads of the trade routes of Europe and the Middle East.
Now Famagusta is a popular resort town and the center of the region of the same name in Northern Cyprus, the Turks call it Gazimagusa or Magosa, and the Greeks – Ammochostos.
There are many visitors, students, tourists in Famagusta, and foreigners who have been actively buying up real estate here since 2021, when the status of a military facility was removed from the closed part of the city, Varosha.

Sea and Beaches in Famagusta 
The beaches in Famagusta are for every taste – there are many options for family holidays, with a gentle entrance to the water and golden sand, and there are also places for diving enthusiasts.

There are more than 40 beaches on fifteen kilometers of coastline! Almost all of them are marked with the "blue flag" sign, which is awarded only to environmentally friendly, comfortable beaches. Among them, there are free municipal beaches, and private, belonging to hotels.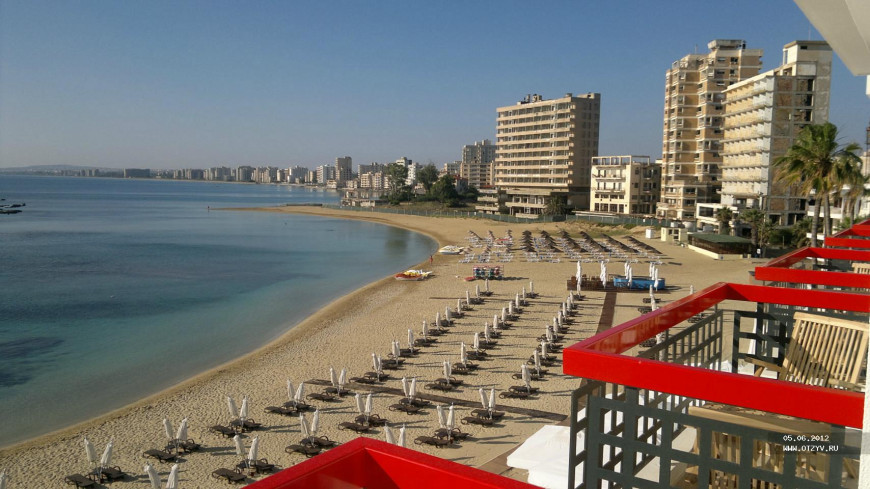 Among the popular beaches is Fig Tree Bay – a beach with a small island near the coast that was chosen by tourists with children; Green Bay is a place where divers come to admire the underwater stone statues.
Palm Beach (municipal beach), Glapsides Beach, Silver Beach, Long Beach – it makes no sense to list all the beaches of Famagusta, we still won't be able to express in words the diversity of landscapes and the magic of sea azure.
The main thing to remember is that you don't have to travel far out of town for a beach holiday, catamaran, and boat rental unless you are a fan of secluded semi-wild beaches.

Transport Infrastructure of Famagusta
There are many ways to get to Famagusta: the easiest is to fly to Ercan Airport from Istanbul or Antalya, and then take a taxi.

The trip from the airport will take about 50 minutes, you can move around the city by dolmush or taxi. Even though all taxi cars are equipped with meters, drivers prefer a fixed payment depending on the route.

From Nicosia to Famagusta it is possible to go by intercity bus, they run every half hour. From the southern part of Cyprus, you cannot directly enter the city.

The most comfortable way, of course, is to move around Famagusta in a rented car. Mini buses are not regular though, so it is more convenient to plan trips if you know that you won't have to wait.

Traffic in the city is left-handed, the basic rules are the same as in Europe, and the road signs also do not differ from the European ones.

If you wish, you can get around Famagusta on foot, it is only important to avoid closed military zones marked with special signs.

How Much Food and Mobile Service Cost In Famagusta
After the pandemic in 2022, the real estate market in Famagusta noticeably ly revived, along with the cost of housing due to inflation, and prices for products and services also increased. But in general, life here is still cheaper than in Europe.

The local currency is the Turkish lira, but you can also pay in euros in shops and the market.

It is more profitable to buy vegetables, fruit, nuts, and sweets in the weekly market, in Famagusta it works on Thursdays. Local products are slightly cheaper than those brought from mainland Turkey.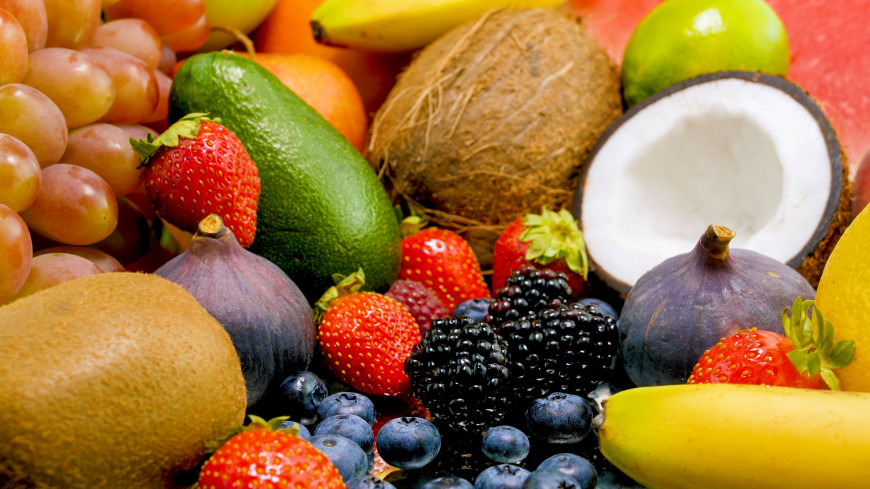 If you don't want to wait for Thursday, go to the supermarket. For example, Lemar or Starling. These are chain stores operating throughout Northern Cyprus. In addition to food, here you can find ready-made meals in the deli department.
On average, food for a family of three per week costs 75-85 dollars, the price largely depends on what you are used to eating. For example, beef tenderloin costs $9-$10 per kilo, and chicken breast is half the price. Fruit and vegetables are very cheap in terms of dollars, for example, oranges in season cost 40-50 cents per kilo.
But mobile service in Famagusta is relatively expensive, and so is the home Internet. For example, for a not-too-fast rate (60 Mb / s) per month via an ADSL cable, they ask for about $ 20.

Education Establishments in Famagusta
The school year in Famagusta, as in Turkey, begins in mid-September and lasts until mid-June. Children go to school from the age of five, in public schools teaching is conducted in Turkish and partly in English. 

International private schools in Northern Cyprus are integrated into the British educational system.

Education here is expensive, but after passing the A-level exam, school leavers can enter British universities without additional exams. In private schools, in addition to uniforms and school buses, you will also have to pay for textbooks.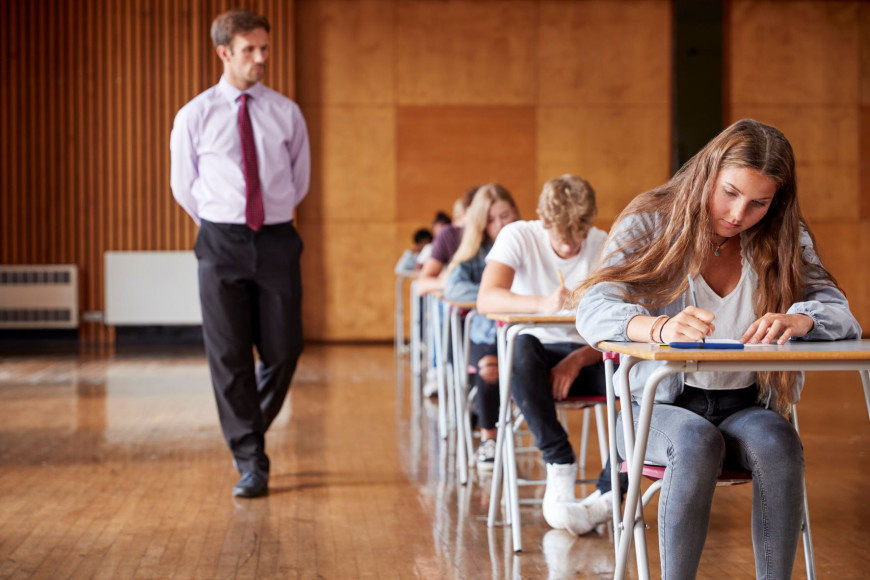 Higher education in Famagusta is also available, there are three universities in the city: the state Eastern Mediterranean University, which is included in 5% of the best universities in the world, and Cyprus West University.
As well as a division of Istanbul Technical University Northern Cyprus, one of the oldest Turkish universities (founded in 1773).
In total, more than 20 thousand students from 68 countries of the world study at the universities of Famagusta, so a city where the number of locals is less than 50 thousand people can be safely considered a university town. Almost every fifth inhabitant of the area is a foreigner.
Among the popular university courses are natural sciences, IT, biotechnology, engineering, civil engineering, and medicine.
Teaching is conducted in English, for foreign students who do not speak it, an introductory course is provided by the preparatory faculty.
All universities have budget places, among foreign languages, students can choose Greek, Italian, Russian, German, and so on.

Medical Care in Famagusta
Medical care in the TRNC is based on insurance. At any hospital, there is an emergency unit, where they help cope with temperature, rotavirus, and SARS, take a cardiogram, and refer you to a specialized doctor.

For more thorough care or a check-up, you need to go directly to a clinic, public or private. For example, the Cyprus Central Hospital, an outpatient appointment schedule is open from 8.00 to 18.00 from Monday to Friday and from 8.00 to 14.00 on Saturdays.

The hospital has departments of pediatrics, general surgery, orthopedics, and cardiology, and it is possible to undergo a course of rehabilitation after an injury or illness.

The prices for paid services are low. For example, the cost of a check-up (a complete examination of the body) depends on age and starts from $35-40.

Tourist Attractions in Famagusta 
Famagusta can rightly be considered the city with the largest number of attractions in Northern Cyprus.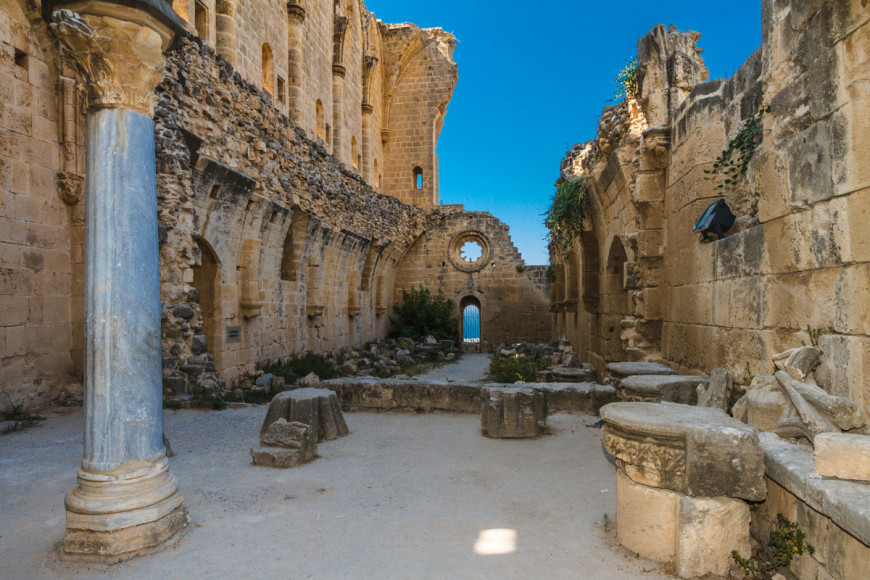 The old town is surrounded by Venetian fortifications, which are perfectly preserved; in some places, the height of the walls reaches 17 meters. Through the gate, you can get into the citadel, where ancient cannons and cannonballs are still kept, which served to protect the city.

You should look into the Cathedral of St. Nicholas, one of the most famous Gothic buildings in the world. The frescoed church of St. George, the bastions of Dzhambulata and Ravelin, and Othello's castle cause no less delight among tourists.
In general, there are a lot of interesting places in Famagusta, especially in the old town. The streets and houses breathe history, so here you can just walk and enjoy the views.

How Much Real Estate Cost In Famagusta
The cost of housing in Famagusta in ads is usually indicated in British pounds – the long colonial past of Cyprus's effects. The order of prices depends on the location of the residential complex, infrastructure, and area of apartments.

So, for a 2 + 1 apartment with furniture and household appliances, they ask for 60 thousand pounds (that's about 73 thousand US dollars). An apartment with one bedroom and a living room for rent costs about $350 per month, and you can buy such a property in Famagusta for $50-60 thousand.

Mortgages are available to foreigners, banks usually provide up to 50% of the cost of housing in the amount of up to 150 thousand pounds.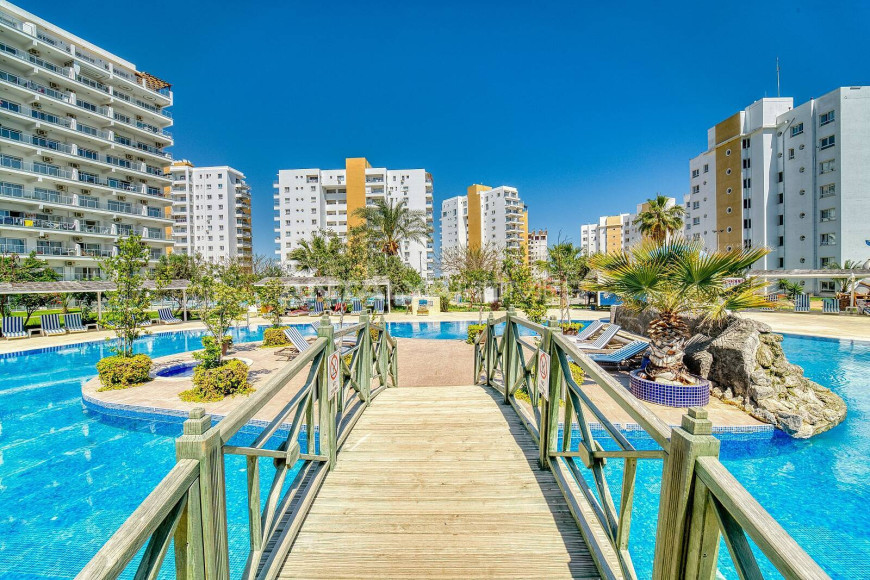 Investing in real estate in Famagusta is quite profitable, even if you do not intend to live there. For example, you can buy small apartments for rent to students – they will not be empty if you choose an area near any of the three universities.
Life in Famagusta can be whatever you want: calm and relaxing or active and eventful. Elderly Europeans, foreign students as well as overseas visitors feel equally comfortable here.
There is almost no crime in Famagusta, and real estate is represented by small apartments and luxurious villas by the sea.
Well, if you want to move to Turkey for permanent residence, you can see our real estate offers or just contact us by WhatsApp at +905321584244.
Our team of experts will find the best deals for you in the shortest time!

Subscribe to our YouTube channel to stay updated on the most relevant events from life, relocation, and Real Estate in Turkey. 

We know and talk about what others don't know or don't talk about!