Citizenship Approved Apartments in Kemer
Introducing Kemer, the captivating coastal destination where you'll find apartments that are citizenship approved Explore the golden opportunity to invest in these properties and potentially secure your Turkish citizenship. Don't miss out on this chance to own a piece of paradise in Kemer!
Best price guaranteed
For Residence Permit
Citizenship approved
With pool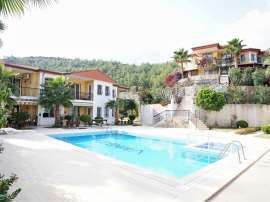 Open pool

Children's outdoor pool
With furniture and appliances
District

Kemer, Çamyuva
Distance to the sea

2.0 km
Pool

Open
Best price guaranteed
For Residence Permit
Citizenship approved
Near the sea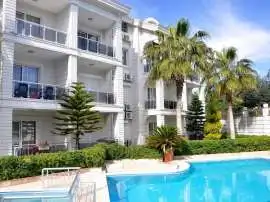 Outdoor and indoor swimming pools, sauna, fitness
200 m to the beach
Fully Furnitured
Possibility of obtaining Turkish citizenship
District

Kemer, Kemer Center
Distance to the sea

200.0 m
Pool

Open
Kemer, a stunning coastal town nestled along Turkey's Mediterranean coastline, offers a thriving real estate market known for its citizenship approved apartments. This picturesque destination provides not only natural beauty but also an enticing opportunity for international investors to acquire properties that qualify for Turkish citizenship.
The Kemer real estate market boasts a diverse range of apartments that meet the criteria for Turkish citizenship. These properties open the door to obtaining Turkish citizenship, a significant benefit for foreign investors looking to establish themselves in this charming region.
In Kemer, apartments that are "citizenship approved" come in various sizes and styles, catering to a wide array of preferences. Whether you desire a cozy beachfront apartment with breathtaking sea views or a spacious family residence nestled within the town's heart, Kemer's real estate market offers a multitude of options.
Investing in these citizenship approved apartments in Kemer not only means acquiring a property but also gaining access to a unique lifestyle. Picture yourself waking up to the mesmerizing waves of the Mediterranean, enjoying your morning coffee on a private terrace, and immersing yourself in Kemer's vibrant atmosphere, all while having the potential to secure Turkish citizenship.
The appeal of these apartments extends beyond the prospect of citizenship; they also serve as a lucrative investment opportunity. Kemer's real estate market has been on a steady upward trajectory, making it a compelling choice for investors aiming to capitalize on the city's popularity among tourists and expatriates.
In conclusion, Kemer's real estate market shines with its citizenship approved apartments, which present investors with the opportunity to acquire Turkish citizenship while relishing the natural beauty and culture of this coastal gem. These apartments aren't merely places to live; they represent gateways to a new life in Kemer, where you can bask in the Mediterranean's allure and potentially embrace a future as a Turkish citizen.

Yildirim Ozden
Managing Director