Erdemli, Mersin, Turkey and the most comprehensive and detailed review of the Erdemli district
We will tell you about the special features of the district, its location, history, population, schools and kindergartens, culture, hospitals and colleges, and about the sea, seashores and promenades of Erdemli.
We will show you parks and recreational areas and tell you where to play sports and where to have a good time.
We will also show you the most interesting apartment complexes within walking distance of the sea.
We are sure it will be useful for those who are considering buying the apartments in Mersin and don't want to make the wrong choice of neighbourhood!
Also - you won't find such a comprehensive review of the Erdemli district anywhere else!
Dear friends, we have already introduced you to Mersin, a very promising and fast-growing city, which is becoming more and more popular every day.
We've told you about its location, history, infrastructure, sea and beaches to see why it's a very interesting city to live in or invest in.
Our full review of Mersin can be found here:
It is a very promising region indeed, where you can find great options for houses and apartments close to the sea, at a low price.
The prices for property in Mersin are still several times lower than in Antalya or in Alanya for example.
But how to choose the right area in Mersin to buy property and live in?
It is very simple - ask the professionals and read our detailed reviews about this city.
Today we want to introduce you to a popular district of Mersin, Erdemli.
Location of the Erdemli district of Mersin
Erdemli district is located in the south eastern part of Turkey and is located 37 kilometres away from the centre of Mersin.
The districts that surround Erdemli are Mezitli in the east and Toroslar in the northeast, Ayrancı and Karaman in the north and Silifke in the west.
To the south is our most beloved Mediterranean Sea.
History of the Erdemli district
It is not yet known exactly where the name Erdemli came from.
Presumably, it derives from the name of a Turkmen clan called Erdemogullary and its head, named Erdem-bey, who is believed to come to these lands from Central Anatolia in the 15th century.
The history of Erdemli dates back to the 4th century BC when the first traces of settlement were found in the ancient city of Korykos situated in one of the Erdemli neighbourhoods - Kizkalesi.
There were various nationalities living in Erdemli in different periods: Hittites, Seleucids, Romans, Byzantines, Egyptians, Karamanogullars and Ottomans.
The famous Maiden's Fortress, or Kız Kalesı in Turkish, is located in the Kizkalesi district.
It is a medieval fortress located on a small island 600 metres from the shore and coast.
Kız Kalesı is a twelfth century historical monument.
Some of the best beaches in Erdemli, and maybe even all of Mersin, are just in front of Maiden Castle. These beaches have been awarded with the Blue Flag for cleanliness and are famous for their fine golden sand.
Erdemli has other important historical places to see, such as the ancient city Kanlı Divane, which was founded in the 3rd century B.C. and now is an open-air museum.
Other ancient towns or fortresses such as Elaiussa Sebaste Antik Kenti, Akkale (Tirtar) and others.
Erdemli infrastructure
Erdemli district was founded in 1954 after separation from Silifke.
The district of Erdemli has an area of 2078 km2 and includes 71 mahalle districts, the best known of which are Kizkalesi, Çeşmeli, Kumkuyu, Limonlu, Tömuk and others.
The population of the area is estimated to be 147.500 as of 2021.
So, what are the special features of this district, what advantages does it offer to its visitors and the people who permanently reside here?
Erdemli is one of the most promising areas of Mersin, with urban infrastructures, touristic atmosphere and luxurious beaches and many modern new buildings and residential complexes.
Erdemli offers its residents a variety of markets and supermarkets, bazaars, restaurants and cafes, schools, colleges, kindergartens, banks and hospitals, sports centres and playgrounds, cultural centres - in general everything that is needed for a comfortable and convenient life.
Erdemli also has none of the disadvantages of Mersin's Downtown, where old buildings are often lined up next to each other, without grounds, with narrow streets, lots of cars and people.
There is plenty of building land in Erdemli, with modern developments being constructed there with swimming pools, children's playgrounds, spa centres and other attributes of comfortable living.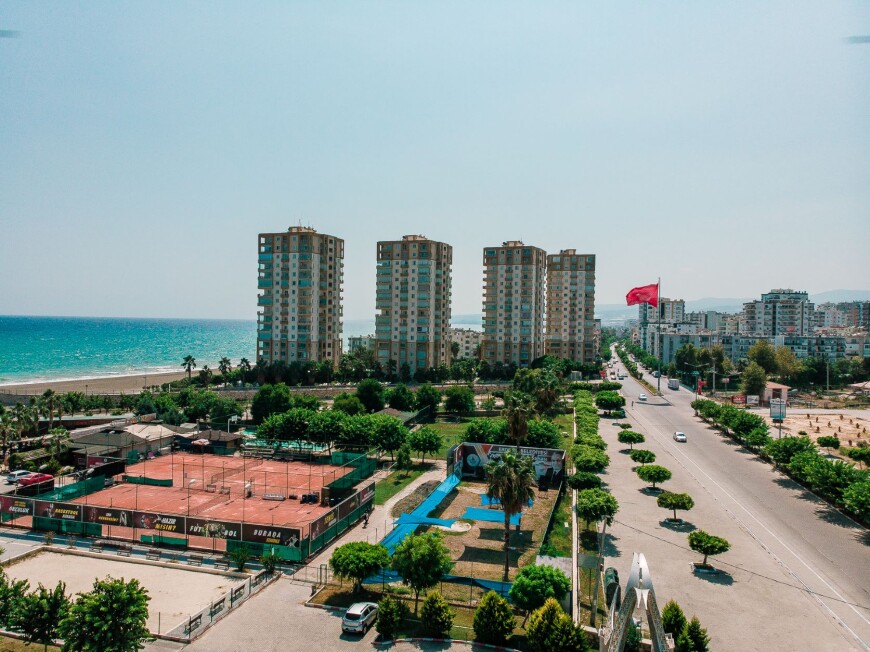 If you are thinking of moving to Erdemli for permanent residence and if you have children and are thinking about their education and development, then buying property in Erdemli would be a good option!
Especially considering that this year, the Erdemli area is starting its gasification, which means that very soon you and your family will be warm and comfortable in your home at any time of the year!
Sea and coastal beaches. Erdemli promenade
In the heart of Erdemli there is a wide promenade with beaches and plenty of cafes and restaurants where you can get cold drinks, food or ice cream, for example, or just a cup of coffee with a view of the sea.
Erdemli Akdeniz Halk Plajı is a sandy, comfortable beach with a clean sea and gentle sea entrance, just the ideal place for a family holiday with the kids.
There are plenty of sports facilities on the seafront - football and basketball, volleyball and tennis courts, and a municipal sports centre with a wide range of sports sections where you can take your children for a very reasonable fee, or go in for sports of your own.
There is also a Summer Open Air Cinema which is open at weekends, and a Nomadic Museum where you can find out about nomadic traditions and customs.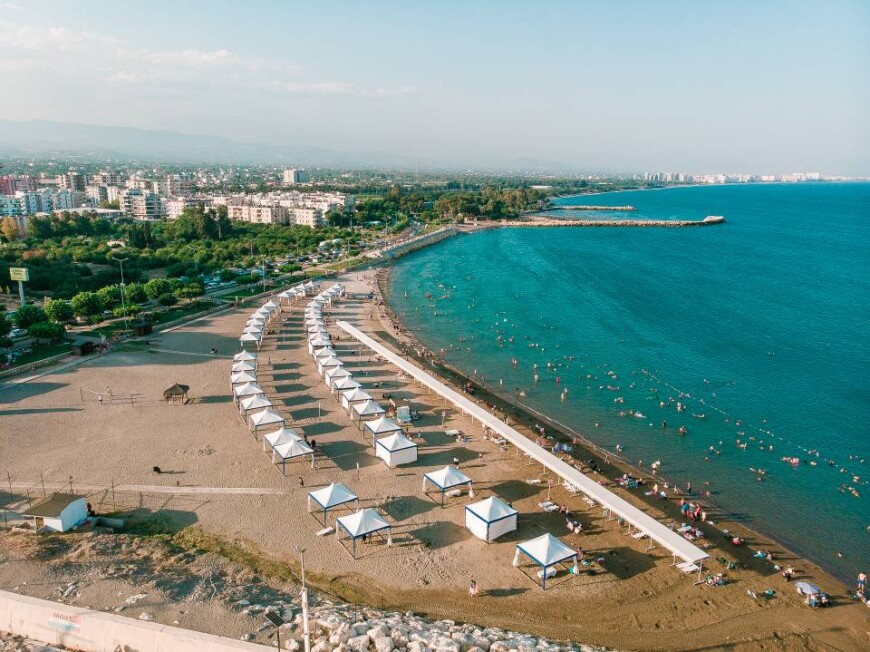 There's also a small fishing pier that you can use to find a boat for a boat trip or buy fresh fish early in the morning from the Turkish fishermen!
For lovers of pebbly beaches, Erdemli belediyesi halk plajı is located a short distance from the Fishermen's Wharf. This is a pebbly beach with gravel and sandy embankment, with a beach that has a gentle entrance to the sea and stalls for changing clothes.
This beach is also free, but if you want more comfort, you can always rent sun beds and umbrellas for a small fee or even rent a separate awning to protect you from the sun.
For example, the price for 2 sun loungers and an umbrella for the whole day in the summer of 2022 will be 60 lira or about 3.5 dollars, while the price for a tent with three sun loungers will be only 140 lira or about 8 dollars.
Erdemli is also home to one of the most famous and best beaches not only in Mersin but also in Turkey - Kızkalesi Halk Plajı!

The Maiden's Fortress Kızkalesi beaches are public sandy beaches with a clear sea that anyone can enjoy and they are suitable for families with children.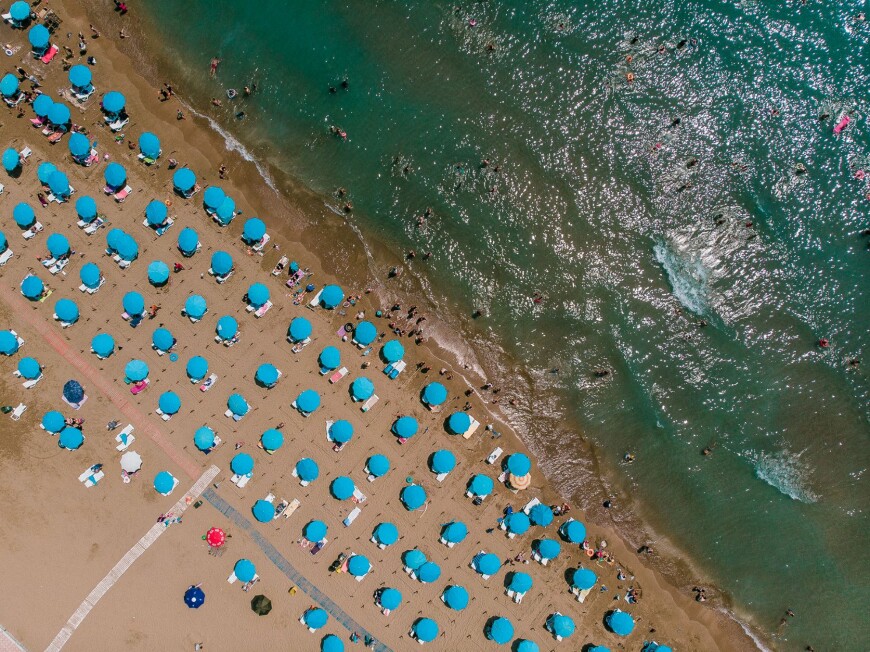 It is very suitable for small children, as the fine sand and very gentle sea access makes bathing in the sea safe and comfortable for even small children.
Given the popularity of this beach, it is usually crowded in the summer season, so services like sun loungers and umbrellas, showers, cabanas or toilets will have to be paid for, although they are inexpensive.
Two sun beds and an umbrella will cost 150 lira or about 8.5 dollars at this beach in the summer of 2022.
If you are a keen watersports fan, this beach offers a wide range of entertainment for all tastes.
A swim in the sea with a view of the ancient fortress of Kızkalesi or a stroll in the evening along the promenade make for an unforgettable experience.
There are many beaches in Erdemli, but apart from those we have just talked about, you can have a wonderful rest at Erdemli beaches such as Topraksu Plajı, Sultankoy Halk Plajı, Ayaş and Limonlu Halk Plajı, Kocahasanlı Halk Plajı and Arpaçbahşiş beach.
All in all, as you have probably figured out by now, Erdemli is just a beach paradise for sea lovers.
Location and transport accessibility
Erdemli, which is located on the Mersin-Antalya Highway, 37 km from the city centre of Mersin, can easily be reached by private or city buses departing from the bus station or by taxi. The journey time takes about 30 to 45 minutes.
Within the area itself there are city buses or small dolmushi buses. All services are strictly timetabled and there is a single Mersin Kart payment system available everywhere.
Shopping centres, supermarkets and bazaars
Erdemli is a very livable area with many supermarkets, shopping malls and traditional weekly Turkish markets.
There is a large Novacity AVM mall and supermarket chains Migros, Carrefour, BİM, ŞOK, A101.
And the traditional Turkish bazaars, which open once a week in each neighbourhood, will surprise you with their variety and low prices!
Education in Erdemli: kindergartens, schools and colleges
Erdemli has several state kindergartens and many private kindergartens with a variety of educational programmes where you can send your child to be educated.
Public kindergartens include Elif Bulut, Kargıpınarı, Çeşmeli and Erdemli 75. Yıl Anaokulu, for example.
There are also many private kindergartens that have everything for your child's educational development.
Erdemli has many state schools as well as well-known public schools and colleges, such as Erdemli Final Okulları, Erdemli Onay Kolleji, Erdemli Birey Koleji and others.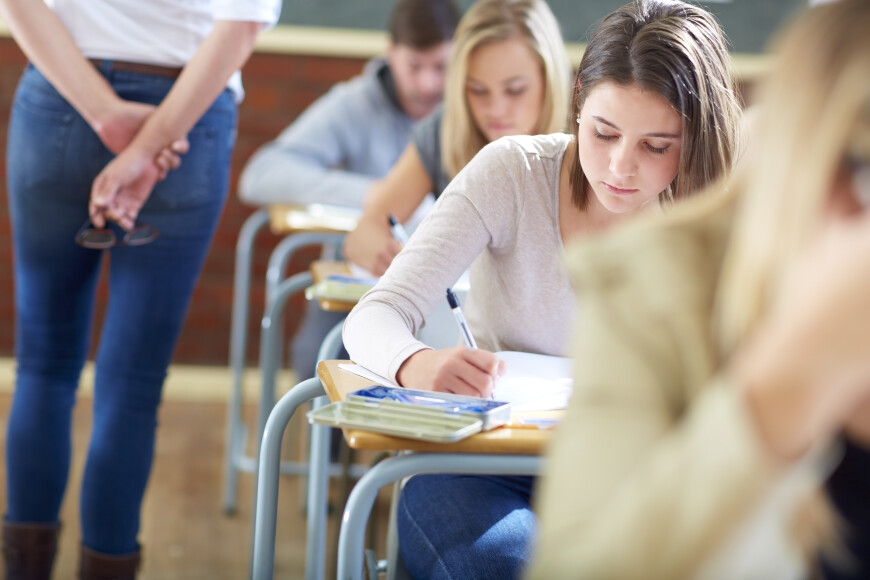 Erdemli has more than 125 different kindergartens, schools, lyceums and training centres, both public and private. You can see their full list here.
The nearest university to Erdemli is the one in Mersin, called Mersin Üniversitesi.
This university is one of the top 40 universities in Turkey. It is a whole student campus with 16 faculties, 7 colleges and 34 research centres, as well as sports fields, campuses, libraries, laboratories and student recreational areas.
Sport and cultural centres in Erdemli
Erdemli has many facilities and sports centres for children and adults alike as well as cultural activities.
Professional basketball, volleyball, aikido, martial arts and gymnastics training and classes are offered at Erdemli Kapalı Spor Salonu.
There is a football stadium right next to this complex.
Erdemli has many fitness centres for fitness enthusiasts.
Tennis, for instance, is available at Erdemli Tenis Külübü and at the Erdemli Gokart Karting Centre, you or your children can not only learn karting but also have an unforgettable experience.
For those who love the sport of shooting, there is a shooting centre called Erdemli Atış Poligonu.
On Erdemli's beaches you can also play beach volleyball or join a sailing club.
Erdemli Kültür Merkezi Municipal Cultural Centre is located in the heart of Erdemli.
It can offer its visitors a variety of cultural events and theatrical performances, there is a library and a large cinema hall, a training centre with various courses, a conference room, a showroom, a sauna, a Turkish bath and a café.
It is a very pleasant, peaceful and well-serviced place, right in the centre of town.
At the very top of this centre there is a restaurant with a panoramic view of the sea, promenade and beaches.
Nearby is the Erdemli Belediyesi Kongre Merkezi congress centre with a square and open-air stage in front of it.
Erdemli's parks and recreational areas
Erdemli has plenty of city parks and promenades where you and your family can take a relaxing stroll.
Right along the sea, for example, there is an elaborate city promenade and Erdemli Belediyesi Sahil Parkı with a total length of more than 3 km.
For lovers of picnics and relaxing by the sea, surrounded by pine and eucalyptus trees, there is Talat Göktepe Milli Parkı, a recreational and picnic area.
One of the best places to relax in Erdemli is the Kayacı Valley, which stretches along the Limonlu River. Lots of tourists and locals come here in summer where the icy river water cools you down.
There are many country restaurants and recreational areas along the valley. You can eat and relax under the sycamores and dip your feet in the water, or have a family picnic.
Where else can you relax in Erdemli?
At the new Pasifik Aquapark, with its multitude of water slides, pools and relaxation area with cafés and restaurants, you can eat after your water session with the whole family.
Erdemli also has a small horse farm at Harman Park Erdemli At Çiftliği restaurant and a small amusement park for children, and there is even a municipal park for people with disabilities.
Erdemli hospitals and clinics
The Erdemli Devlet Hastanesi Central City Hospital is the most popular place to obtain medical care in Erdemli.
This hospital not only provides services to Turkish citizens but also to foreigners.
The hospital is free of charge for foreigners with SGK insurance or a fee if you do not have SGK insurance, but it is cheaper than a private hospital.
In Turkey, it is very easy for you to take out private health insurance for yourself and your family.
Once you get it, you can be treated at any private hospital in Turkey, without any problems!
Given the high level of medicine in Turkey, this is very important.
The largest private hospitals in Erdemli are Özel Erdemli Yenişehir Hastanesi.
And of course you can always go to your local Aile Sağliği Merkezi clinic.
Property in Erdemli Mersin
Erdemli district has real estate to suit all tastes - secondary housing as well as flats in state-of-the-art apartment complexes built with the best materials and technology.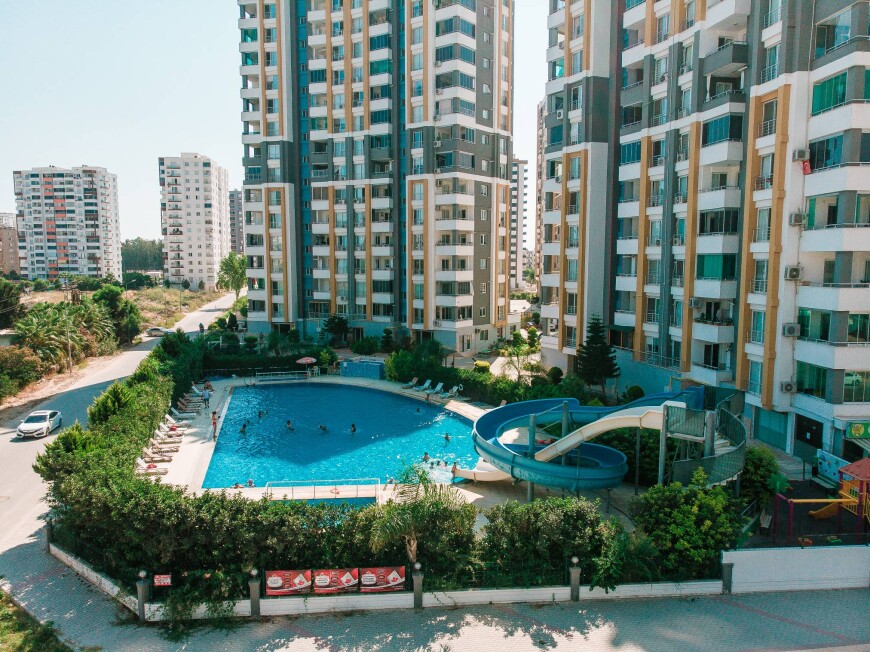 Many of the new complexes in Erdemli have a variety of facilities including ample grounds, security, Indoor and Outdoor swimming pools, spa areas, basketball and tennis courts - offering all the amenities you need for a comfortable life.
Real estate in Erdemli is popular not only with foreigners but also with Turks. And this is very important when it comes to property liquidity.
Meaning, you can always easily sell or rent out your property, in case of need.
If in the past Erdemli properties were chosen mainly for summer holidays, then with the start of gasification of the area in 2022, more and more people choose this area for permanent residence.
Most importantly, the real estate prices in Erdemli, Mersin are now 2-3 times lower than those in Antalya or in Alanya for example.
This makes it very promising to buy property right now!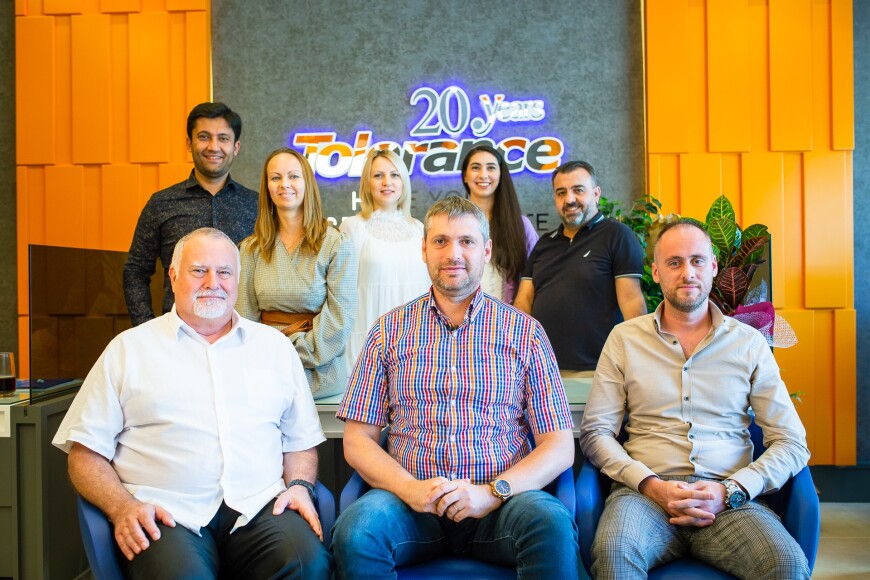 Our 20 years experience and thousands of clients reviews shows that you can trust us to choose and buy property in Turkey, and we will make it as safe and secure as possible!
Well, if you want to move to Turkey for permanent recidence , you can see our real estate offers in Turkey just contact us by WhatsApp on +905321584244.

Our team of experts will find the best deals for you in the shortest time!

Subscribe on our YouTube-channel to stay updated on the most relevant events from life, real estate and relocation in Turkey. 

We know and talk about what others don't know or don't talk about!