Apartments in Antalya for Sale
If there's one formerly underrated place in the whole of Turkey, it's Antalya. This gorgeous little gem on the Mediterranean has been often overlooked by tourists, but that is all changing now. People are starting to catch on that Antalya is probably the undisputed jewel of Turkey, which is flats for sale in Antalya are starting to become some of the most sought-after properties in the region.
Both foreign and local investors are starting to take a serious interest in apartments for sale in Antalya, Turkey because they know that they will reap large returns on their investment. This city is bound to hit the tourist map within the next few years, so now is the time to buy an apartment in Antalya.

Why Is Antalya So Special?
Antalya seamlessly melds together old and new worlds for a unique visitor experience that is sure to delight even the most seasoned travelers. This city is a sophisticated pearl with plenty of ruins sitting side by side cafes and restaurants. The beaches are simply stunning as well. It's no wonder that Antalya is quickly becoming the destination hot spot for travelers.

Visit Perge
One of the best things to do on your trip to Antalya is to see Perge. This city is frozen in time, and you can wander through the ruins are really get a good grasp of what things were like in the ancient world.

Cool Off In Karst Springs
If ruins are not for you, why not check out Karst Springs? These beautiful waterfalls are the best place to grab a quick dip and luxuriate in the surrounding countryside. Spend all day at the unique waterfalls. You will absolutely not regret it!

See The Roman Fortress
One of the most popular tourist destinations in Antalya is the Roman Fortress. This massive structure was built in the second century and still remains prominent in Antalya today. Marvel at what kind of incredible architecture still lives on, and get some great views of the city at the same time.

What Sort Of Perks Do Foreign Investors Get?
Foreign investors should seriously look at Antalya apartments for sale because they are a great way to build up trust and rapport with the Turkish government. If you want to obtain citizenship, owning property in Turkey is the best way to show that you are serious about living in the country for the long term. It's also a good investment, as Antalya is right on the cusp of becoming a haven for tourists.

You can rent out your apartment during the busy season and watch your investment pay for itself in a very short time. The return on your investment cannot be overstated. That's why so many people are interested in buying property right on Turkey's Mediterranean coast.

How To Buy An Apartment In Antalya
If you're wondering how to buy a flat in Antalya, it's easy! All you have to do is check out some of Tolerance Homes' wonderful offerings and set up a consultation. You can get spacious and lovely apartments for a fraction of what they will sell for in the next few years, and many of these properties even have their own pools and playgrounds.

There is parking right on-site, so your car will always be secure, and you can walk right to the beach from many of Tolerance Homes' apartments. Installment plans are available for those who qualify, so don't wait! Now is the time to get your foot in the door.
ID: 23041
price: from 27.000 €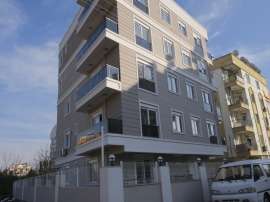 Convenient layout

Close to the city center
Close to shops, schools, public transport
District

Antalya, Muratpasha, Kizilarik
Distance to the sea

3.0 km
ID: 23042
price: from 27.000 €
Near the city center
Closed area with garden
Developing area
District

Antalya, Muratpasha, Kizilarik
Distance to the sea

3.0 km
ID: 23044
price:
51.000 €
8 months installments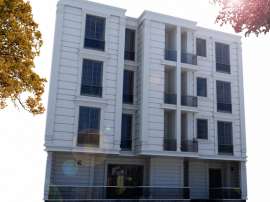 Gas to the door

Only 800 meters to the Old Town historic district
Installment plan
District

Antalya, Muratpasha
Distance to the sea

1.5 km
ID: 23051
price: from 94.500 €
Duplex 5+1
180 m2
130.500 €
No tax for title deed delivery
Favorable location near shops, banks, cafes, public transport, promenade

Underfloor heating

Air conditioning in every room, dishwasher
District

Antalya, Muratpasha
Distance to the sea

700.0 m
Remaining only 8 apartments!
ID: 23053
price:
71.000 €
8 months installments
Urban transformation project
Close to shops, schools, public transport

Radiators installed
Separate kitchen
District

Antalya, Muratpasha
Distance to the sea

1.5 km
ID: 22798
price: from 127.500 €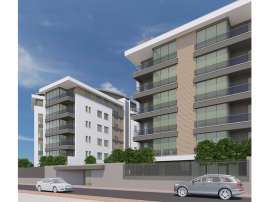 The most beautiful location of Konyaaltı

Children playground equipped with a camera-controlled intercom system to be monitored from the apartment
One vehicle parking lot space for each apartment
Outdoor swimming pool
Installment up to 6 months

District

Antalya, Konyaalti, Uncali
Distance to the sea

3.5 km
Pool

Open
ID: 23043
price: 165.000 €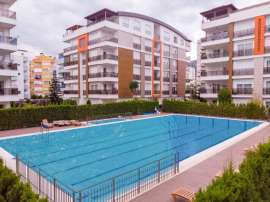 Outdoor pool, SPA center, fitness, sauna, jacuzzi, Turkish bath

Children's pool and playground
Gas heating

Favorable location
District

Antalya, Konyaalti, Liman
Distance to the sea

800.0 m
Pool

Open
ID: 23046
price: from 51.000 €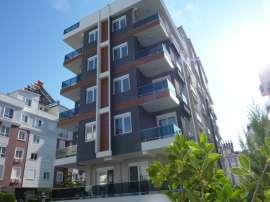 Open pool

Convenient location near shops, schools, public transport
Spacious layout
Duplex 3+1
175 m2
82.500 €
District

Antalya, Konyaalti, Hurma
Distance to the sea

1.9 km
Pool

Open
Remaining only 10 apartments!
ID: 22791
price: 65.500 €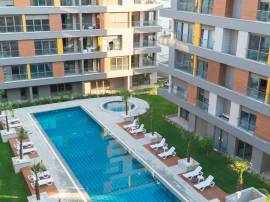 Various types of interior spacious apartments with two and three bedrooms
Outdoor pool, playground, covered parking
7/24, video surveillance
Close to the airport
District

Antalya, Muratpasha
Distance to the sea

3.5 km
Pool

Open
ID: 22799
price:
148.500 €
6 months installments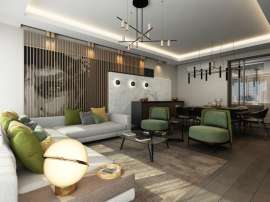 One vehicle parking lot space for each apartment
Smart Home System
24-hour security camera system
Located next to the TerraCity Shopping Center

District

Antalya, Lara
Distance to the sea

1.2 km
Next 10 properties