Land Lots in Antalya for Sale
If you've ever wanted to make a great investment in Turkish real estate, now is the best time even to buy land in Antalya. Antalya is one of Turkey's best-hidden secrets; a resort city that is about to explode on the international scene. It' the perfect combination of ancient wonders and modern amenities, which is why so many foreign and local investors are scooping up the land for sale in Antalya.
Located right on the beautiful Mediterranean sea, Antalya is one of those places that must be seen to be believed. It's a spot where the old world blends with the new, and you can see remnants of the past or soak up the sun on the beach.

What Makes Antalya So Special?
What makes Antalya so special is its proximity to everything that is awe-inspiring in the region. There are historically relevant ruins to see, world-class museums, and plenty of beaches where you can work on your tan. It's no wonder that Antalya is slated to become the next big hot spot on the world stage. People are really starting to take notice of it! When you're in Antalya, there are few things that you will really want to see.

Visit The Antalya Museum
The Antalya Museum is a first-class place that offers you a comprehensive overview of Turkish history and the region's importance in the ancient world. You could spend the better part of a day wandering through the fascinating exhibits.

Walk Through Hadrian's Gate
You will never see a piece of architecture as incredible as Hadrian's Gate. This perfectly preserved relic is one of the proudest structures in all of Antalya and stands right near the old town. It's a true must-see for any history or art lovers.

Soak Up The Sun At Konyaalti Beach
Konyaalti Beach is one of Antalya's most famous destinations. Tourists flock to this pretty stretch of sand to work on their tans and gaze over the impeccable Mediterranean Sea. Anyone who lives in the spectacular Turkish resort town will be able to enjoy the fruits of Konyaalti Beach whenever they wanted. It's one of the biggest draws in the area, and a good reason why Antalya is destined to hit the tourist map! 

Konyaalti Beach is also home to some of the area's best dining options, so you can savor traditional Turkish cuisine while soaking up a view that you'll never forget.
Stroll Through Old Town
Antalya's Old Town is a place frozen in time, but with all of the modern amenities that you would expect. The streets of Old Town are made of cobblestones, lending a quaint air to this area of Antalya. You can pick up some incredible souvenirs here, and grab a good bite to eat in this district. 

How to Buy Land in Antalya
Although there are plenty of properties for sale, many people would prefer to buy land in Antalya. The reason is simple; you can design any sort of structure that you want right in Turkish paradise. 

Fortunately, there's plenty of land for sale Antalya, and getting some of it is a great investment opportunity for both foreign and local investors. Buying land is simple; you merely find a parcel of land that you like and negotiate the price of a lot. 

You can then start dreaming up what great type of property that you want to have on the land. Many people choose to hire local constructors to build the property of their dreams. Working from the ground up, you can design something that is truly your own, and have a piece of unique property right on the beautiful coast of Turkey's Mediterranean.

When you buy land, you're doing more than merely dreaming up your own structure from scratch. You are also investing heavily in the Turkish economy and providing skilled craftspeople with jobs. This investment will bode well for those who want to retire in Antalya, as the Turkish government is more likely to consider citizenship for those foreigners who show a true monetary interest in Turkey. 

There are plenty of reasons to invest in the land for sale in Antalya.
Best price guaranteed
Best for investment
Citizenship approved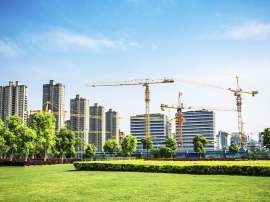 Area 2407.49 m2

Building permit up to 15 floors
Favorable location next to the main road
The possibility of obtaining citizenship of the Turkish Republic
District

Antalya, Kepez
Distance to the sea

8.0 km
Best price guaranteed
For Residence Permit
Cheap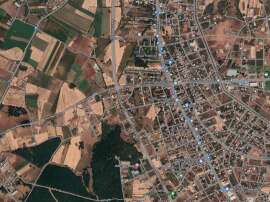 Plots of land of 552-558 sq.m.
For construction and living in an ecologically clean place
Convinient transport infrastructure

Yildirim Ozden
Managing Director