Cheap Property In Antalya
The Mediterranean coast of Turkey is crowned by Antalya, a city with breathtaking scenery and a bustling real estate market offering a wide variety of properties at cheap prices. Antalya's appeal stems from more than simply its stunning scenery, though; the city's low prices are a major draw as well.

Best price guaranteed
Best for investment
With Installment
Commission 0%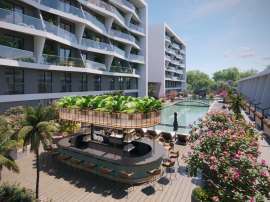 40% Down payment, installment plan until the end of construction
Open swimming pool, poolside bar
Sauna, fitness gym and Turkish bath
Sports ground
Outdoor and underground parking
District

Antalya, Kepez
Distance to the sea

8.3 km
Pool

Open
Remaining only 4 apartments!
Best price guaranteed
Hot offer
For Residence Permit
From the developer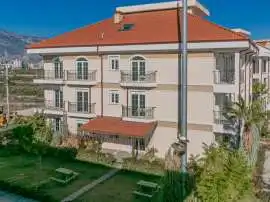 Duplex 2+1 116 m2
3+1 233 m2
No tax for title deed delivery
Outdoor and indoor swimming pools, sauna, fitness

High quality construction and interior decoration
District

Antalya, Döşemealtı
Distance to the sea

17.5 km
Pool

Open, Close
Remaining only 8 apartments!
Antalya, known for its stunning landscapes and vibrant lifestyle, is a destination where cheap properties abound. In Antalya, affordable real estate options are not just a possibility; they are a prominent feature of the local market, making it an attractive choice for budget-conscious property seekers.
Antalya stands out as a place where cheap properties come with the backdrop of breathtaking natural beauty and a thriving Mediterranean lifestyle. This coastal haven offers a diverse range of budget-friendly properties, ensuring that you can own a piece of Antalya without breaking the bank.
For those seeking budget-friendly real estate investments, Antalya's property market is a goldmine. Here, you'll find an array of cheap properties catering to various preferences, from cozy apartments to spacious family homes.
Owning a cheap property in Antalya not only provides you with an affordable housing solution but also grants you access to the city's pristine beaches, historical sites, and lively atmosphere, all at a fraction of the cost you'd expect.
One of the most appealing aspects of Antalya's real estate market is the availability of quality, yet inexpensive properties. These cheap properties allow you to immerse yourself in Antalya's coastal charm, explore its rich history, and enjoy a relaxed Mediterranean lifestyle without straining your finances.
Investing in a budget-friendly property in Antalya is a wise decision. It allows you to experience the city's unique ambiance, discover its ancient wonders, and embrace its welcoming community, all without the burden of high expenses.
In conclusion, Antalya's real estate market offers a wide range of cheap properties that provide quality living at an affordable price. These properties allow you to savor Antalya's natural beauty, cultural heritage, and vibrant lifestyle without the need for a significant financial commitment, making it a top choice for budget-conscious property buyers.

Yildirim Ozden
Managing Director