Istanbul Turkey. The pros of moving to Istanbul for a permanent residence, a new lifestyle, getting a real estate, neighborhoods, and suitable prices.
An overview of Istanbul: telling how comfortable life is in the Turkish metropolis and how much it costs, how to buy an apartment in Istanbul and in which area.
Important aspects that will help you decide whether or not to move to Istanbul, such as prices, neighborhoods, infrastructure, and educational facilities. Useful tips for saving money and choosing real estate.

Istanbul is an incredibly colorful city, the largest in Turkey and the third most populous in Europe. Life here is constantly brimming with variety and vividness.

More than 15 million people live in Istanbul and its suburbs, and during the season up to 10 million tourists from all over the world come here every year. 

Istanbul is the country's cultural, religious, and commercial center, as well as a major port. The mild subtropical climate, perfectly developed infrastructure, and the friendliness of the locals - all attract foreigners. They come to Istanbul for new experiences, an affordable and comfortable lifestyle, safety, and the opportunity to immerse themselves in a truly fascinating multicultural world.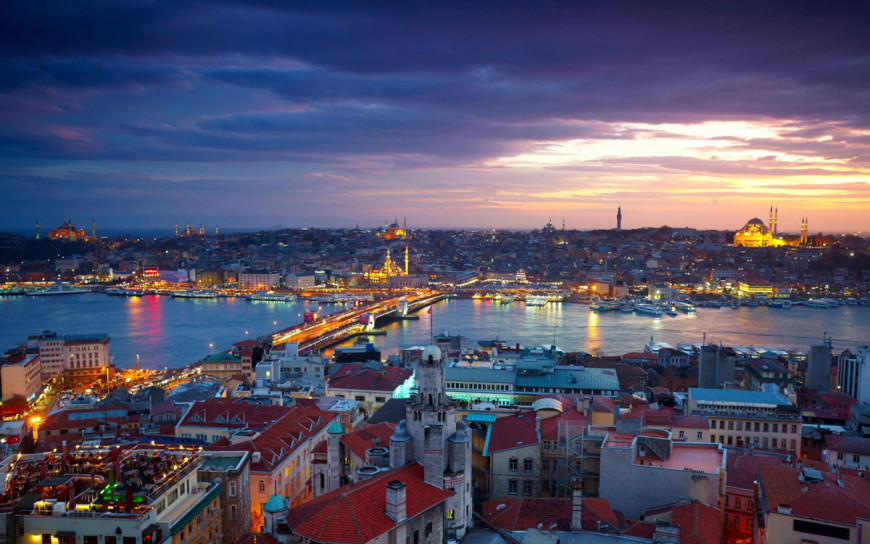 Istanbul's cultural attractions
Though Istanbul has clean attractive beaches that will not be the only place you want to go to. Besides that, you need to explore and visit Istanbul's architectural buildings and sights.
The first place to explore Istanbul is the Galata Tower, the city's landmark. You can enjoy a picturesque view of the city from Galata Tower while having lunch in a restaurant. The tower was built in the 14th century and for seven centuries has been a beacon, an observatory, and even a prison. 

Generally speaking, Istanbul is one big attraction. Even just walking through the streets, you can feel the spirit of rich history that permeates everything here. 
Let's list a few more places you should visit if you visit Istanbul:
Mosques such as the Blue Mosque, the Sulaimaniye Mosque, and the Hagia Sophia Cathedral. They are all outstanding examples of Islamic architecture. They are worth a visit if you appreciate the scale and interior decoration, which is sure to make you gasp in astonishment.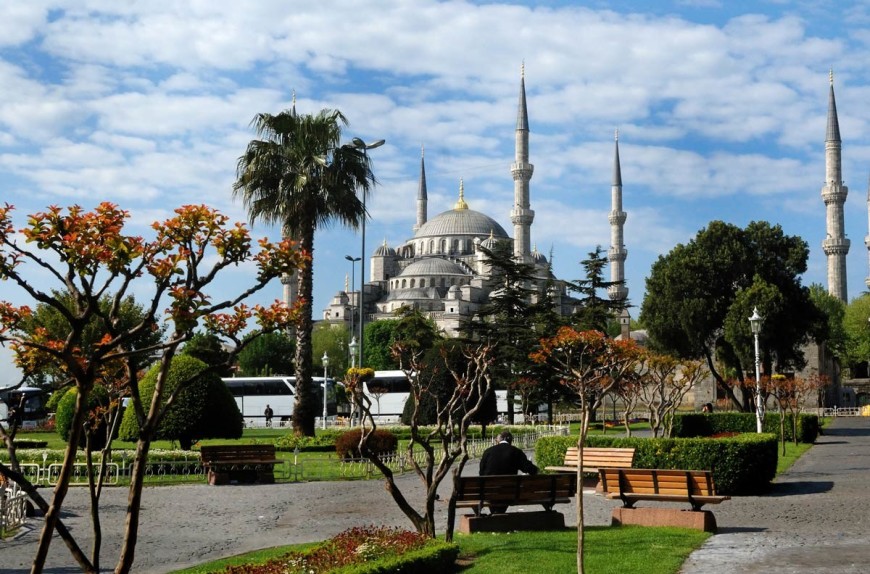 Basilica Cistern. The main purpose of the Basilica is to store drinking water in case the city is under siege or in case of a drought. It dates back to the time of Emperor Constantine. Inside, there are over three hundred massive, majestic columns, and an unusual lighting system gives the interior a mystical look. 

Grand Bazaar. This is a favorite destination for many tourists and hunters of authentic souvenirs. Locals rarely come here and prices are not the lowest, but you can - and should - bargain. If you don't, you'll offend the sellers, who are very good at haggling. The bazaar has over 5,000 shops with everything.
Certainly, it is impossible to describe all of Istanbul in one article, even very briefly. There are many other places to see: Topkapi Palace, the Museum of Modern Art, the Sapphire Tower, Taksim Street, the Bosphorus - every corner of the city has something to offer. 
Speaking about beach activities, it should be noted that locals prefer to go for a swim outside Istanbul, rightly believing that the ports working on the shore and the ships constantly moving around are not good for the purity of the waters. Therefore, the city beaches, such as Floria or Juddebostan, are mostly frequented by tourists who are too lazy to venture further away from the city. 
Istanbul's transport infrastructure
Three airports are located near Istanbul, one of which, Ataturk Airport, has been serving private and cargo flights since 2019. Sabiha Gökçen Airport (in the Asian part of the city) and Istanbul Airport (in the European part) serve domestic and international flights. Taxis, shuttles and buses are available to get from them to the city. A shuttle bus service runs every 30 minutes from the new Istanbul Airport to Istanbul. 
Transport in the city and suburbs is not a problem, although traffic is heavy, so by car, there's a risk of standing in rush-hour traffic for long periods. Subways, trams, buses and taxis, funiculars and cable cars, ferries, boats and sea buses, the transport network covers the city like a spider's web, allowing quick access to all parts of it, whether by land, water or under the sea, via the Marmaray Tunnel under the Bosphorus.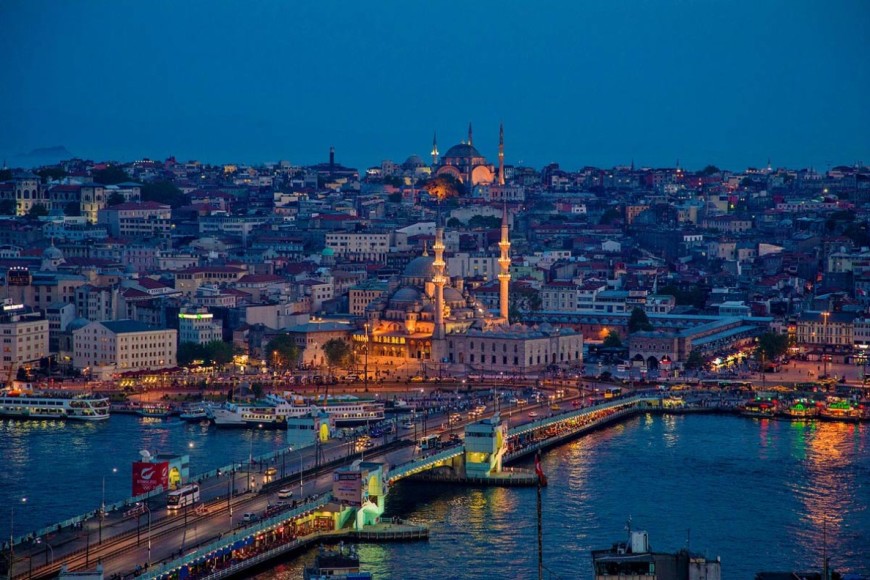 For all forms of public transport, we recommend buying a universal Istanbulkart. This card is a travel card sold usually underground, at bus and tram stops, and at marinas. There you can also refill the card immediately, for example through a ticket machine, a special machine easily recognizable by its black and yellow colors.
The cost of public transport in Istanbul (as of March 2022) starts at 6.70 Turkish Liras, and connecting trips offer a discount: if you pay Istanbulkart again within two hours after the first trip, the fare will be 4.35 Turkish Liras, while the third trip will cost 3.5 liras.
Regarding taxis, you can catch a car anywhere in Istanbul simply by waving to the driver. One will have to pay 7-8 liras for getting in (again, as of March 2022), and then also on the meter, i.e. for the kilometrage. Taxis in Istanbul are painted yellow. When you get in the car, make sure the meter is on and you have the cash to pay for the ride. Taxi drivers rarely speak English, so write down the address on a piece of paper and show it to the driver just in case.
The cost of food and services in Istanbul
Istanbul is a gastronomic paradise. There's food to suit all tastes, and fruit and vegetables are available at the markets, which are open in all parts of the city. Milk, cheese, nuts, and other products are on average cheaper than in Europe. 
If you plan to eat in cafes or restaurants from time to time, choose places away from the bustling tourist streets, where the price tag is much lower.
For example, a good cup of coffee will cost you $1.5 and a traditional Turkish breakfast with a few kinds of cheese, vegetables, boiled eggs, and coffee can be bought for $8-9. 
The prices of mobile services and the Internet in Istanbul, like in other cities in Turkey, are quite expensive. There are three main service providers: Turkcell, Vodafone, and Turk Telekom, all at the same price level. Pre-paid SIM cards for tourists cost about 10 dollars or higher. 
Life in Istanbul is on average 20-25% more expensive than in Antalya. So for a three-member family, excluding rent or purchase of the real estate, estimates $750-1000 per month. 
Medical care in Istanbul
As in any metropolis, Istanbul has many private and state medical centers. And medical tourism is highly active here: foreigners come to receive high-quality and inexpensive services in the field of plastic surgery, dentistry and aesthetic medicine. Many clinics have Russian-speaking staff.
Medical care is free for children (up to the age of 18), and foreign children with a residence permit can also receive free medical care at district family medicine clinics.
Overall, the rules are the same for all regions: you must have health insurance and its cost depends on the age of the insured person. The more expensive the policy, the more medical services you can receive within the coverage. 
Education in Istanbul
There are hundreds of schools in Istanbul - private, including international schools: Russian, German, Italian, French and so on, as well as public ones. Among the latter, there are some leaders, such as Istanbul Secondary School, which has been operating since 1884.
This educational institution is considered elite, with less than 150 students admitted here every year. The lyceum's curriculum combines German and Turkish curricula. Other popular state schools are the Kabatası High School and the Galatasaray High School. Teaching in public schools is in Turkish, with Arabic, English and others used as a second language, depending on the specific institution. 
There are many universities in Istanbul, as well as foreigners in them - a welcoming multilingual environment attracts students from many countries. One of the best is Marmara University, with 16 faculties and teaching in Turkish, French, German and English. The strongest faculties are Medicine, Engineering, Technology and Economics.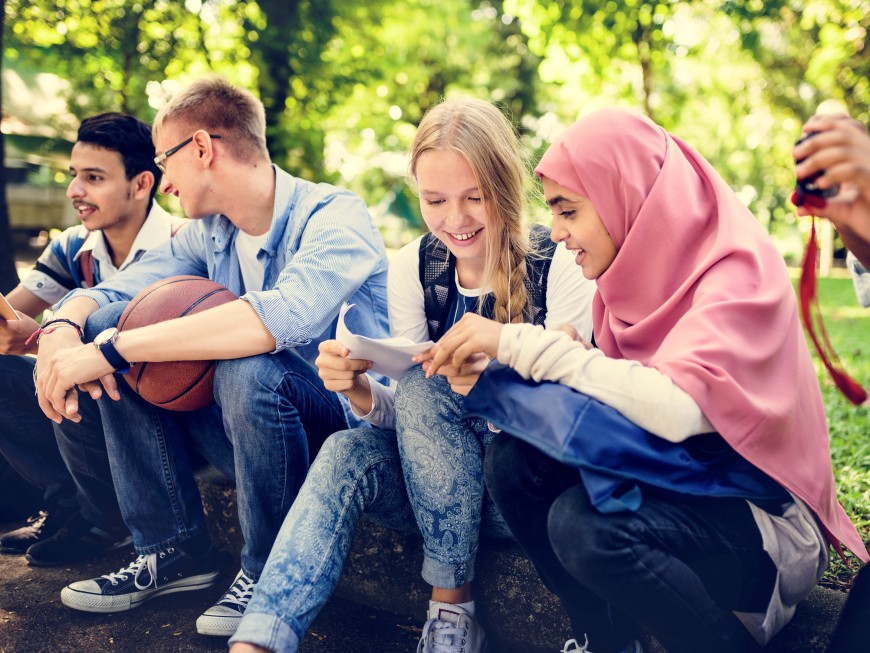 Other popular universities include Ankara University, ranked in the top 10 nationally, Bosphorus University, deservedly in the top 500 worldwide, and Istanbul Technical University, which is a whole township. 
Universities for foreigners may be admitted on the basis of the YÖS national examination or the international SAT, and some universities accept foreign students on the basis of their school-leaving examination results. Students must pay a fee for higher education.
Residential areas in Istanbul
None of the city's 39 districts is good for real estate investment, and both transport accessibility and infrastructure, and even seismic risks, need to be assessed as a whole. First, you have to decide whether the city is European or Asian, separated by the Bosphorus.
The European part is where most of Istanbul's population lives and where the 25 ilche districts are located. The vast majority of popular tourist destinations and attractions are on the European side, which is also considered more attractive for homeownership. But the Asian side also has its advantages, above all the more affordable real estate prices.
Istanbul is not an old city that has stood in time, but a metropolis that is growing rapidly, with dozens of new streets, neighbourhoods expanding, suburbs being built up and new infrastructure appearing every year. 

This is why it is so attractive for investment - it is very easy to find a tenant for a flat here, as the city is always full of tourists and students, which means that the property will not be empty and will be a reliable source of income.

You should choose the area based on what you are planning to do with the property. If you are buying a villa or apartment to live in with your family, you can choose Bakırköy, Kadıköy, or Sarıyer.

Kadıköy is a safe, quiet, comfortable area in the Asian part of the city. Real estate here is mainly bought by the middle class. There are many parks, shops, cafés, sports fields, bazaars, and shopping centers.

Bakırköy is an area with a wide range of properties at reasonable prices, very comfortable, and very well-appointed. Nearby is the Marmara Sea with beaches.

Sarıyer is a beautiful area along the coastline of the Bosphorus, where rich foreigners buy houses, many luxury villas, and mansions. The area is hilly and surrounded by dense forests.

For holiday rentals, properties can be purchased in the Beyoglu, Beşiktaş, and Fatih districts.

Beyoglu is the center of tourism, and it is never quiet or boring. The demand for flats here is consistently high, and prices for apartments are correspondingly high. 

Beşiktaş is a luxurious district on the Bosphorus shore, it is safe, green, and very attractive to foreigners. 

Fatih is an ideal area for buying commercial property and renting it out on a long-term basis, with plenty of offices and a concentration of the city's main attractions. 

Are you looking for an apartment to invest in for a short period of time and sell it later at a profit? Take a look at offers in Kartal, Beylikdüzü, Küçükçekmece.

Kartal is an inexpensive residential area on the Asian side of Istanbul. Affordable prices for properties are attracting many families, including foreigners, so even though the area is still being built up, it is already quite densely populated. 

Beylikdüzü is an up-and-coming area in the European part of the city with medium-income housing. It has many parks, schools, three universities, and expanding transport infrastructure. 

Küçükçekmece is an area that is developing rapidly. You can easily find both small studios and high-end housing, the prices are various. 

However, that's not all there is to say about Istanbul's areas.
If you need detailed advice on buying the properties in Istanbul if you are in doubt about which part of the city to choose to buy, get in touch! We're always here to help. Hundreds of offers for buying and selling properties in Istanbul on our website! 
You can see our offers on our website www.tolerance-homes.ru or just contact us by WhatsApp at +90 532 158 42 44.
Our team of experts will find the best deals for you in the shortest time!
Subscribe to our YouTube channel to stay updated on the most relevant events from life, real estate, and relocation in Turkey. 

We know and talk about what others don't know or don't talk about!